PONCA — Think back to 377 years ago and picture what the area must have looked like.
Trees and grasses covering the prairie, river valleys and hills. No roads. No bridges. No fences.
If one current resident of Ponca State Park could only speak, we could learn so much about the region's history.
The roots of one particular bur oak tree, known by park staff and visitors simply as the Old Oak Tree, run deep here. A core drilling in 1964 dated the tree to 1644, just 24 years after the Pilgrims landed in America.
"It's actually really remarkable that a tree can live that long," park superintendent Scott Oligmueller said. "You think about all the history that's happened from the time it was a sapling until now."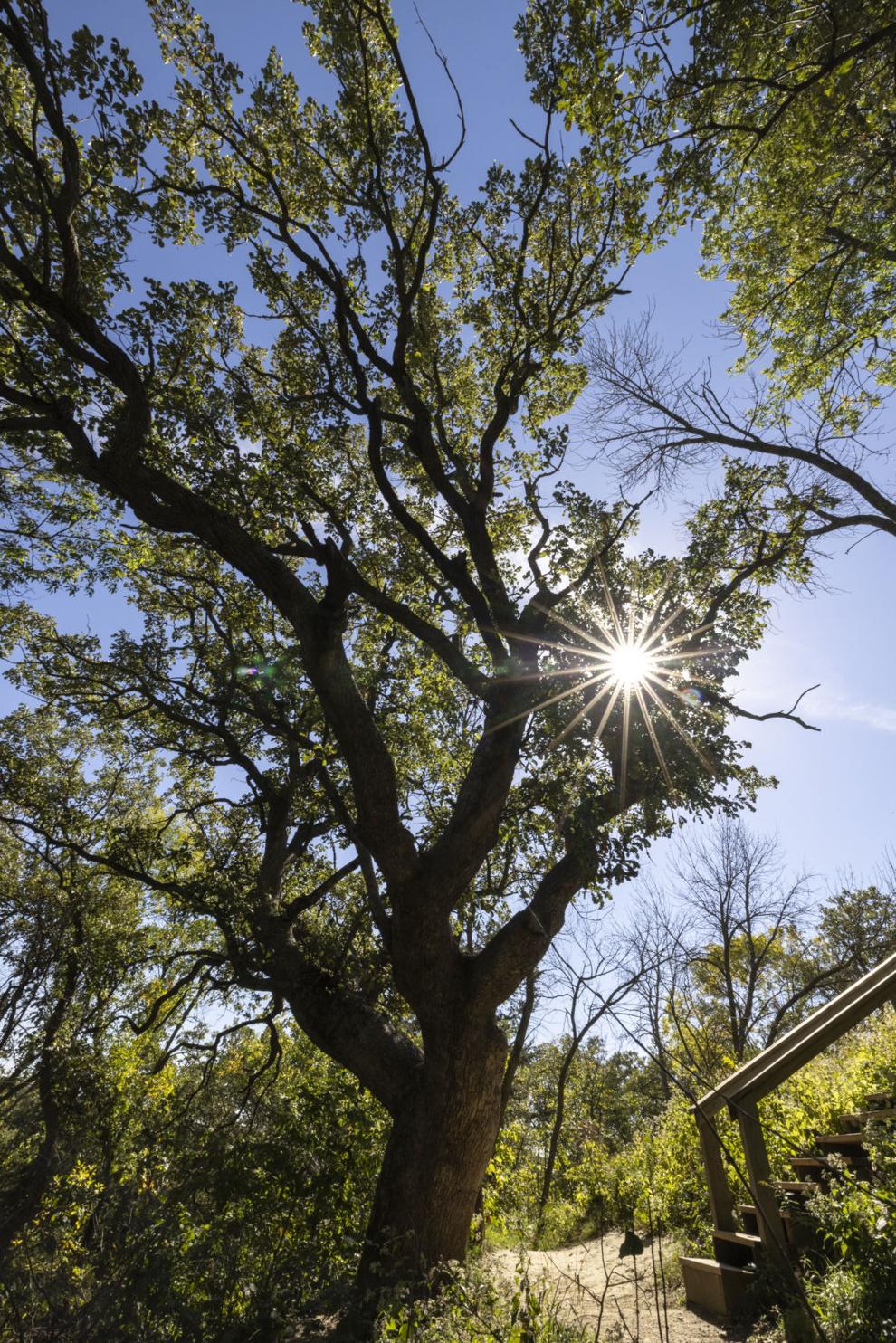 Consider, the tree was already 132 years old when the United States declared its independence in 1776. When Lewis and Clark passed nearby, headed up the Missouri River in 1803, the oak was 159 years old. It was 223 years old when Nebraska achieved statehood in 1867.
Anchored in the ground above a small ravine, the oak has witnessed the changing seasons, dropped its leaves hundreds of times now. It's weathered countless spring and summer thunderstorms packing damaging winds and lightning. Survived who knows how many blizzards and ice storms.


Read More:Watch Now: Ponca's Old Oak Tree rooted in 300 years of history