I just finished the Grande Traversée du Jura (GR 509) and it's a bit of a mission to hitch to the start of the Tour du Queyras (GR 58).
It would take forever by train, so it's still easier to hitch.
I make it to Guillestre, a lovely village only 30 mn away from the trail.
I arrive just in time at the camping to get myself some Belgian beers before going to bed.
Queyras is a bit far from everything, though it's not exactly the "not so well known amazing spot in the Alps" it might have been at some point.
Word has been out and hikers know about it.
But really, it's not that bad.
Just a bit annoying to see dirt roads with cars going up passes you sweat your butt off to climb.
Though to be fair it's only a few spots.
Day 1
I get a nice breakfast in town before getting a quick ride to Brunissard.
As the trail is the loop, I just picked a place to start that would be convenient for me to finish at.
As soon as I get out of the cars, I see two girls hiking the GR 5, that's also going through Brunissard.
It's the 5th time this summer I'm crossing paths with the GR 5.
It's stunning right from the start and I'm surprised at the grade going up, it's pretty gentle for a French trail!
I'm bumping into a herd of sheep guarded by four patou dogs.
The patou dogs are notoriously scary for hikers.
Though I personally never had a problem with one.
They bark at you really loud and can follow you for a bit, still barking, but I just keep hiking, trying to go around the sheep if I can, and that's it.
I do an hour side trip to Pic du Gazon and that's totally worth the effort, the views are incredible.
And there are quite a lot of cows around. I don't think I've seen cows this high before.
It's my birthday today and funnily enough, it's my second birthday in Queyras.
I was here 9 years ago, hiking for 3 days with my then partner.
I actually can't remember exactly where we were hiking, I guess I might recognise some spots along the trail.
My plan was to pitch my tent not too late, at a refuge, so I can hang there with some beer or wine.
I arrive at 6pm at the refuge I was shooting for and get a beer.
But I don't feel very inspired by the place and it's pretty quiet.
I decide to keep moving, as I can see myself getting bored here.
No point staying if it's just to drink wine by myself with no hikers to hang out with.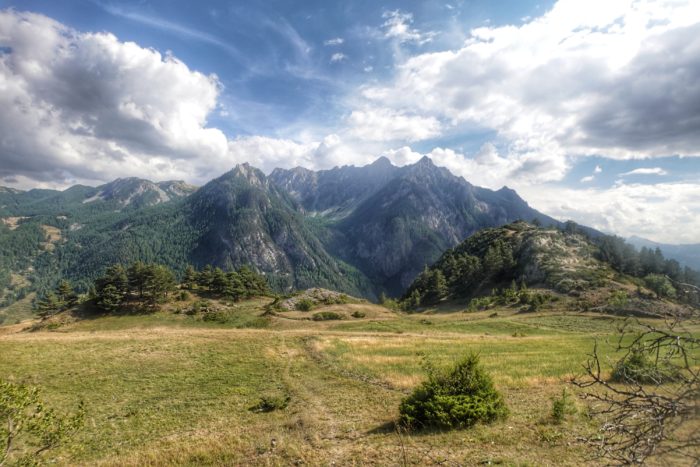 It's a steady climb to a pass from where I only walk 15mn and pitch.
As a birthday present I got myself a 10€ foam pad in Brunissard this morning.
I've been hiking for weeks with a hole in my Thermarest air mattress, so that will be a nice change.
Day 2
It's a short walk to the lovely village of Ceillac where I ressuply.
Then it's a pretty steep climb up and down to Saint-Véran, which is the highest village in Europe at 2040 meters.
It's a pretty cool village and I actually was here nine years ago to start a 3 days hike.
It's been a while since I rehiked a trail or a section of trail and it's always an interesting experience, as the conditions are never the same.
It's funny because I was here at the exact same time (almost to the day) and it looks very different.
Because of the heat wave that's been going on, but also the weather.
It's pretty cloudy and cold today, which feels weird after so many hot days.
It's a stunning section, with spectacular alpine lakes to finish the day.
Oh, and there were like, a million marmots on trail today, that was pretty cool too.
Day 3
Wow, it's been quite a night…
Big thunderstorm, heavy rain, wind…
I didn't get a lot of sleep.
Walking down, I see fresh snow on a summit, which seems crazy.
If you had told me 5 days ago when the crazy heat wave was still going on, that I'd see fresh snow, I would have cold you crazy.
I make it in the afternoon to Abriès, a cool little town.
The towns and villages in Queyras have been all pretty cool and would make good places to spend a zero.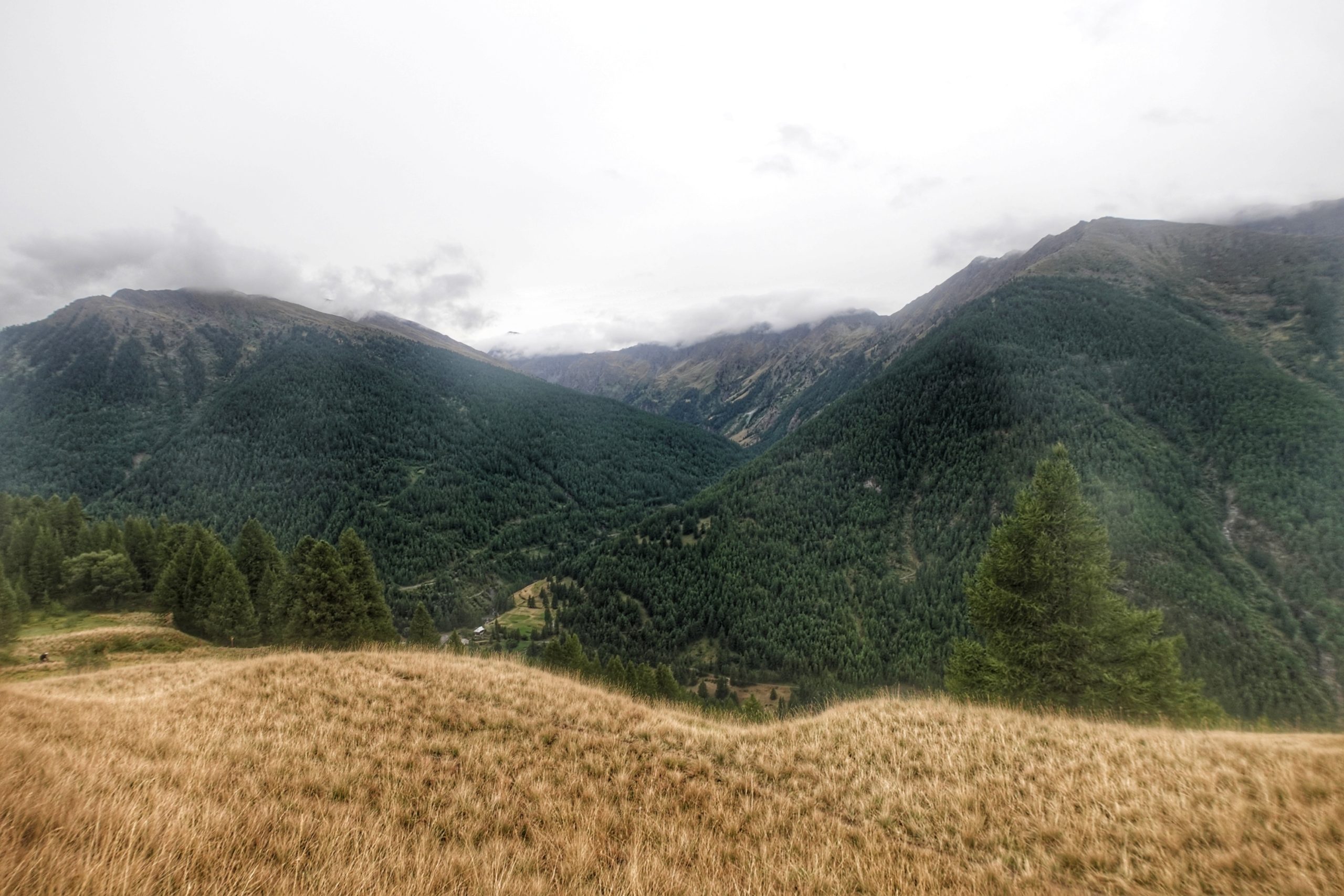 Leaving town, I'm in for a big, big climb.
It starts drizzling but nothing too bad.
I can actually see the weather behind me getting pretty apocalyptic, but it's alright-ish in front of me.
For now.
When I reach the pass of Petit Malrif, it gets very foggy and I get no views.
Which is frustrating considering the climb and the fact that I had some hope it will be clear up there.
And it's now cold, foggy and wet, but I'm still enjoying the walk down as it gives the place a moody atmosphere.
And even if it didn't pay off the first time, I'm hopeful to find a bed at the gîte down the valley.
And I was right.
Considering last night and the fact that I'm soaked, I'm pretty happy to stay here, even if I usually never stay in refuges in France (must be my third time), I'm definitely enjoying this warm and dry place where I get some wine in me.
Day 4
Well, that night in the gîte is the best money I've ever spent.
It was another night of heavy rain and thunderstorms, so definitely better to be indoors.
Leaving the gîte, I see the pass I was on yesterday around 6pm and it's properly covered in snow.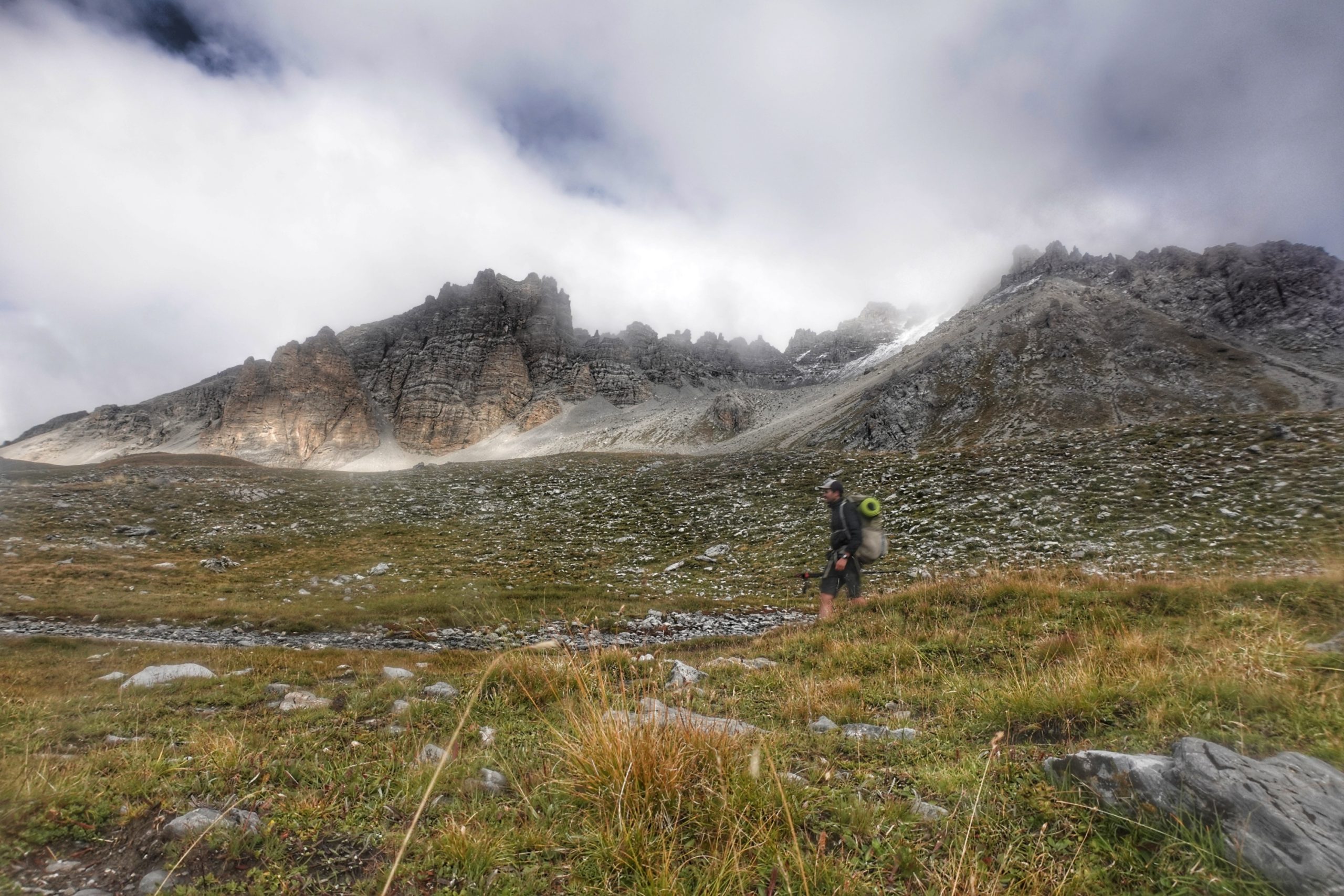 I have my last two passes today and again, it's stunning.
Though it gets pretty cold at some point and I wonder if I'll get snowed on.
But no, the walk down back to Brunissard, where I started is nice and sunny.
My original plan was to hitch to the beginning of my next trail in the Ecrins, but I got a message from a friend this morning, saying she's in Ceillac (where I was 2 days ago).
It's only 30km away, so I'll hitch there instead and go to the Ecrins tomorrow.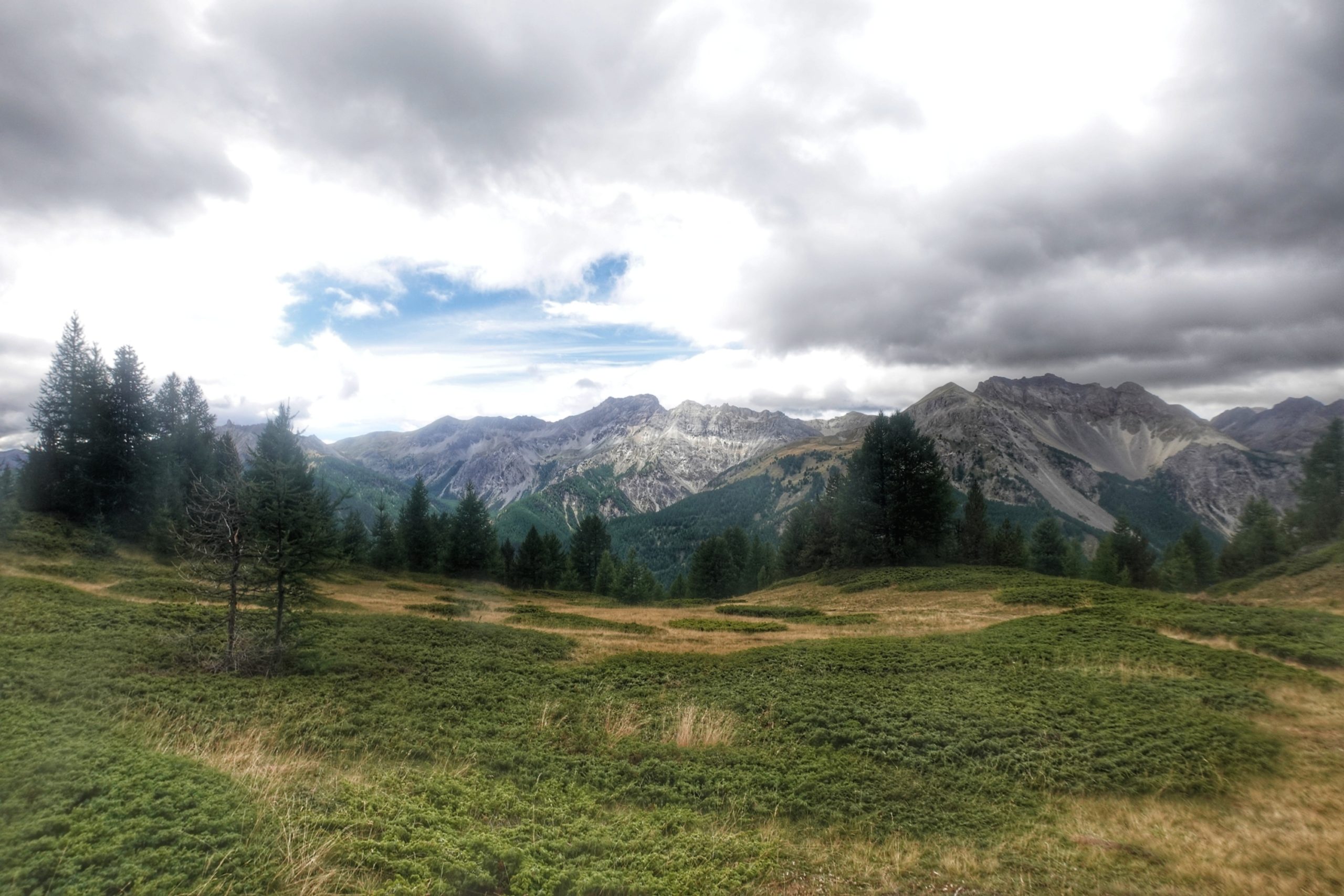 Affiliate Disclosure
This website contains affiliate links, which means The Trek may receive a percentage of any product or service you purchase using the links in the articles or advertisements. The buyer pays the same price as they would otherwise, and your purchase helps to support The Trek's ongoing goal to serve you quality backpacking advice and information. Thanks for your support!
To learn more, please visit the About This Site page.