The countries of Northern Europe have much to offer travelers. The Northern Lights, thick, rich forests, and medieval charms are a few characteristics that attract tourists and nature-lovers.
An Oslo to Bergen train ride or itinerary in Norway is one of the best journeys to embark on in Northern Europe. Picturesque landscapes, fjords, parks, waterfalls, and lakes will fill your windows on this ride.
A Belfast to Dublin train, also in Northern Europe, graces you with Neolithic settlement sites, the highest point in Northern Ireland, and castles.
Northern Europe is rich in history. Spring and summer are the peak seasons when temperatures moderate, though winter travel could save you money. Here are five bucket list destinations in Northern Europe to consider.
1. Stonehenge – Wiltshire, United Kingdom
Stonehenge is a stone circle monument, a cemetery, a renowned archaeological site, and a mystery.
This prehistoric monument was built in six phases between 3000 and 1520 BC. It was recognized as a UNESCO World Heritage Site in 1986, along with surrounding henges, monuments, and a temple complex at Avebury.
Stonehenge's specific use and relevance have always been speculated about, but there's been no consensus among scholars.
The only activity that has resulted in evidence around the monument is burials, as human bones and ashes have been excavated.
Various hypotheses included that it was a place of gathering among prehistoric kingdoms, a construction to guide the ancestors in their death, and a way to predict lunar and solar eclipses; however, most of these perceptions have been rejected by experts.
Stonehenge does not stand as a whole today as the original sarsens have either been taken away or destroyed during archeological digs. The people that built this impressive monument remain unknown.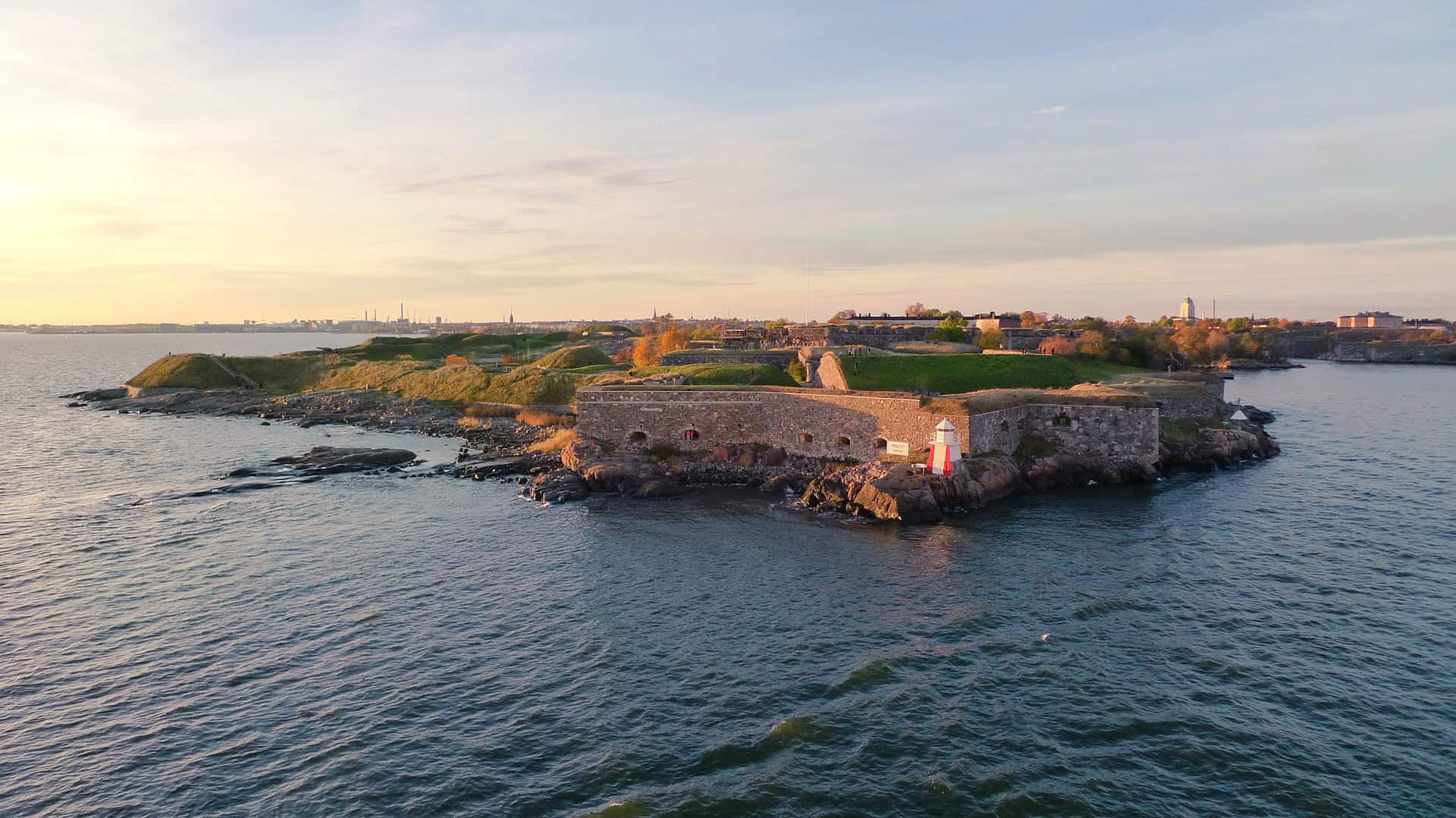 2. Suomenlinna – Helsinki, Finland
Along the coast of Helsinki stands, proudly, a sea fortress. This impressive mid-18th century military structure defended the Kingdom of Sweden, the Russian Empire, and Finland.
The fortress was initially named Sveaborg ("Castle of the Swedes") but was changed to Suomenlinna ("Castle of Finland") in 1918, for patriotic reasons, after Finland gained independence.
With a stretch of 3.7 miles (6 kilometers) of defensive walls and 200 buildings built on six islands, the fortress was converted from military to civilian use in 1973.
Presently, Suomenlinna is the most popular tourist attraction in Finland. It's a popular picnicking area for locals.
Museums are also present; an original Russian Orthodox church, now Lutheran, also serves as a lighthouse; tourists can see the last-surviving submarine of the Finnish navy.
Home to about a thousand residents, the Castle of Finland was added to the UNESCO World Heritage List in 1991.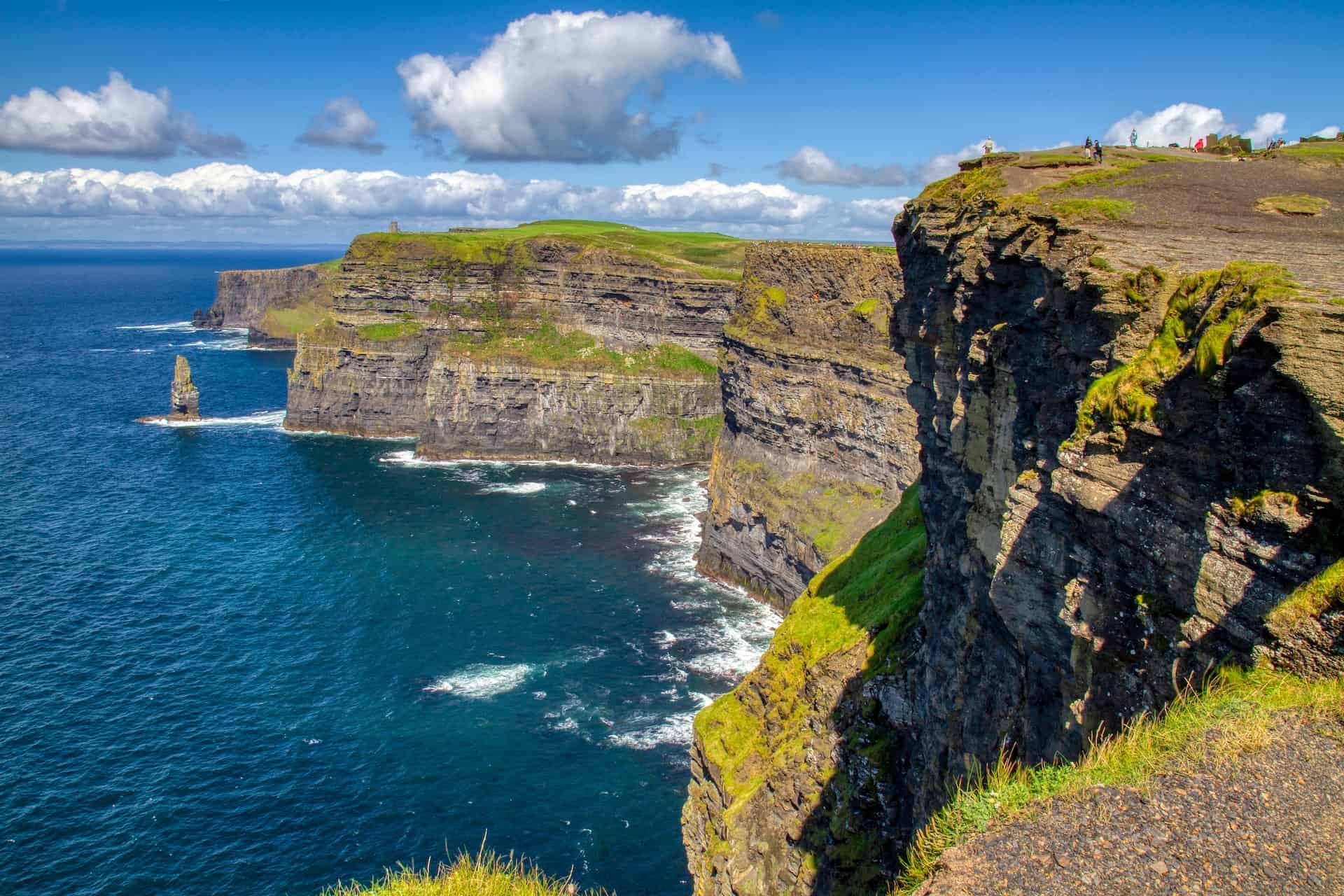 3. Cliffs of Moher, Ireland
The Cliffs of Moher are one of the most magnificent features along the coast of Ireland. They're over 300 million years old, a popular shooting location for movies, and full of wildlife.
The photogenic and fierce beauty of the cliffs has earned them a steady stream of tourist visits as far back as the 16th century.
The Cliffs of Moher's native wildlife (including endangered species) led them to be recognized as a Refuge for Fauna by ministerial order under the Irish Wildlife Act in 1988.
The cliffs span 8.7 miles (14 kilometers) and rise 702 feet (214 meters) at their highest point.
The most southerly section of the cliffs resembles a woman's head looking at the sea when observed from the north.
Called Hag's Head and thought to be named after her, legends tell of an ugly older woman named Mal that fell to her death on the cliffs when chasing after the Irish hero Cu Chulainn to force him to return her affections towards him.
Bird-watching at the cliffs is enjoyable during nesting season; grasses and wildflowers grow during summer and spring, and whales, seals, and dolphins can be spotted from the top of the cliff.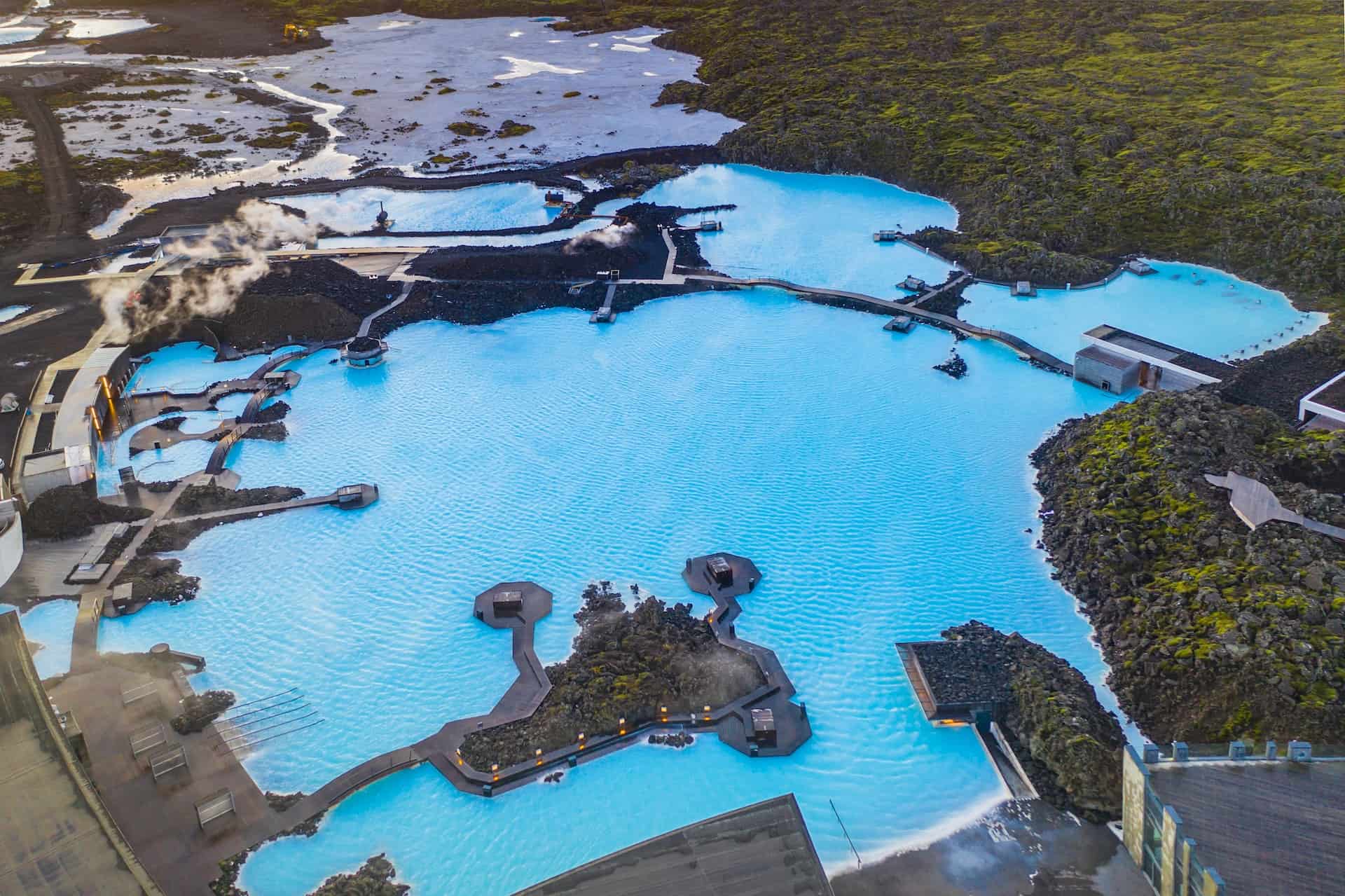 4. Blue Lagoon, Iceland
The Blue Lagoon is a geothermal spa and a must-visit in Iceland. Although not a natural spring, the pool is shaped by lava.
The water in the lagoon is run off from a geothermal power plant that utilizes the country's volcanic activity to produce power.
Although it is the busiest and most expensive season in Iceland, planning your trip to the Blue Lagoon will be exciting during summer as you'll also experience the long days and midnight sun.
On the other hand, visiting during the winter can save you money, is quieter, and offers opportunities to catch the Northern Lights (Aurora Borealis).
The Blue Lagoon is always pleasantly warm. You can rest assured about hygiene as everyone must shower naked before entering the pool.
However, keeping your hair up in the lagoon is advisable as the silica in the water can make it stiff for a few days after your visit.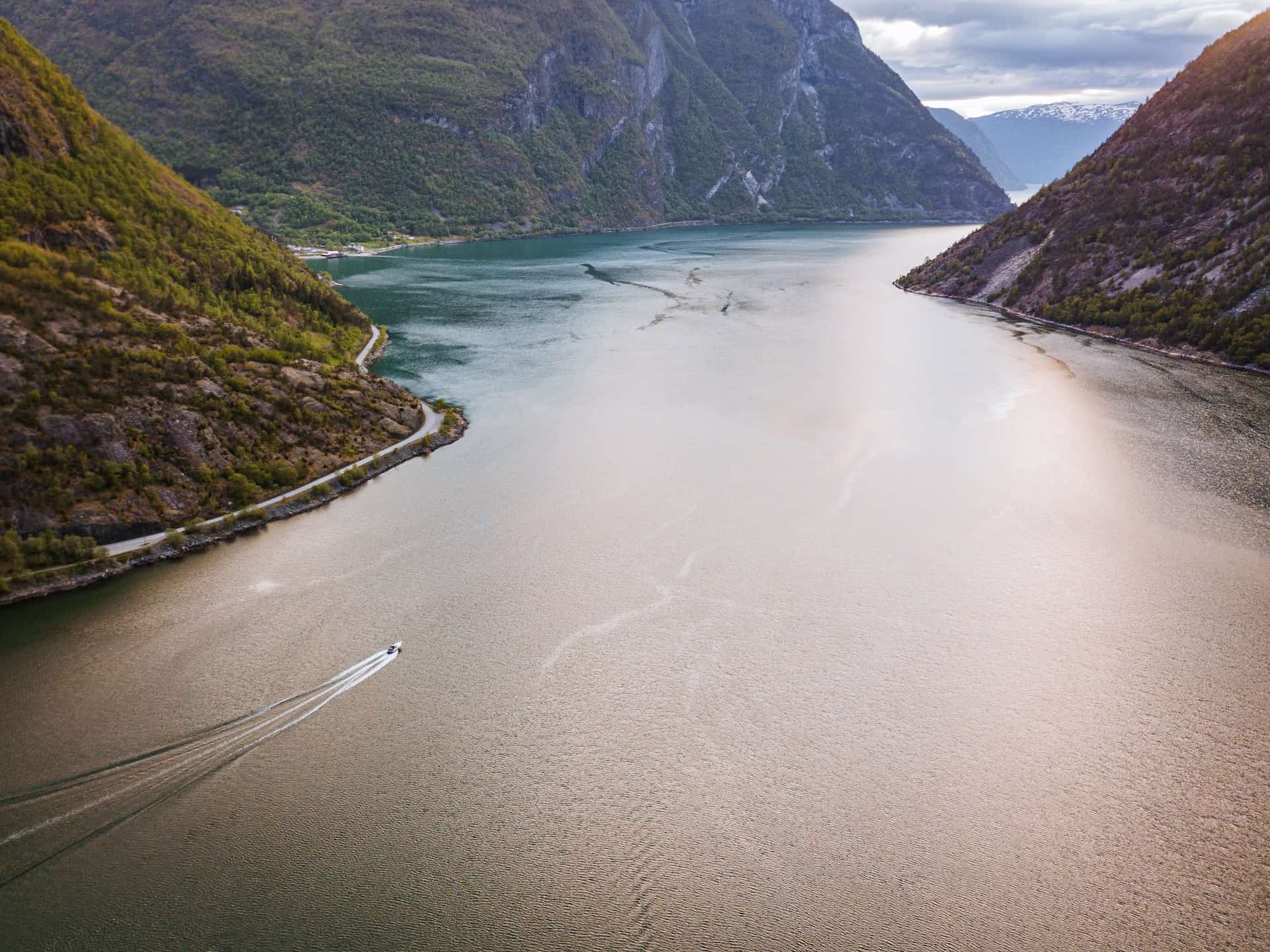 5. Sognefjord, Norway
Sognefjord is the deepest, largest, and longest fjord in Norway. Waterfalls and blue glaciers can be seen along the length of it. The impressive mountain peaks cannot be missed either.
The villages around the fjord and their small farms grant a visitor an opportunity to experience and dwell in the cultural heritage of the Sognefjord and learn about the Vikings.
Hiking along the fjord is most enjoyable during autumn. You can walk the glaciers with guides, cruise the fjord, or visit iconic sites like the Jotunheimen National Park, Aurlandsdalen Valley, and UNESCO-protected Urnes Stave Church.
To get the most from your trip to Northern Europe, board trains. This part of the world has excellent and reliable railway systems that allow you to enjoy the scenery along the way to your ultimate destination.
______
This story is brought to you in partnership with Rail Ninja.
Being a digital marketing and SMM specialist at Firebird Tours, Alisa works on creating advertising content for various vacation destinations in Europe, North Africa and America. She loves to make travel videos, visit places of myths and legends, and try unusual dishes of national cuisine. Thanks to her rich tourist experience, she knows many subtleties of the region and gladly shares her experience.
Planning a trip? Go Backpacking recommends: