Choosing a sturdy mountain bike could benefit you if you're a sports enthusiast or crave outdoor adventures. Being able to take a bike anywhere you want without the risk of it breaking in two is appealing.
You'll find plenty of options with today's tech advances, enhanced designs, safety features, and durable rims. At the same time, you must consider your needs and requirements.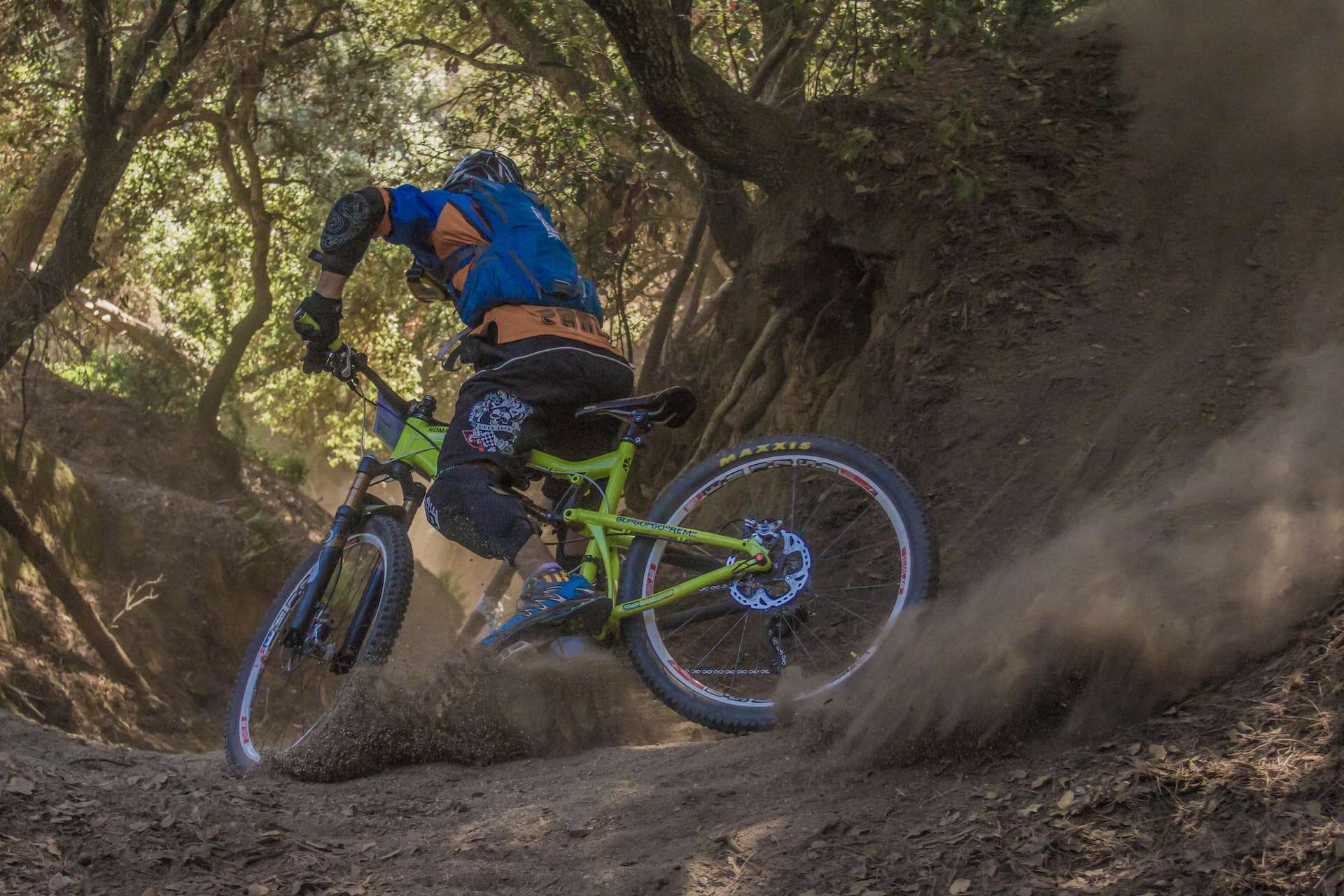 There are some essential factors to consider before spending hundreds (or thousands) of dollars.
Think about why you need a mountain bike. Perhaps, you reside in a rugged region or want to kick-start your career as a professional cyclist.
Apart from your interest, you'll want to consider your budget, comfort level, and the best fit for your body—research different models and features before deciding.
This article will provide tips to keep in mind before choosing a mountain bike, so without further ado, let's get started. 
Mountain Bike Buying Tips
1. Select the Right Frame Size
You can learn how to buy a mountain bike with this guide without hassle. The first thing to do is select the correct frame size according to your BMI (Body Mass Index). Everything else is secondary because the size can vary from one brand to another.
Depending on specs and features, one company's medium size could be another's large. Therefore, do not rely on the stated size number alone.
Selecting the right size also depends on your body's size and weight. A better way to check the size is to sit on it to get the right feel of the bike.
Are your toes touching the ground with your heels slightly lifted? Can you sit straight with your hands on the handle, or does it force you to bend too much? You must look at these things and feel comfortable with the bike. 
Additionally, a longer front triangle of the bike places the axle further ahead, allowing for enhanced grip. It acts as a cushion when climbing up to high altitudes by aligning your body weight. 
The type of seat you decide on will change the way you maneuver the bike on hilly terrain without causing too much strain. As a result, your seat adjustment will allow you to place one foot on the ground when tilting or stopping.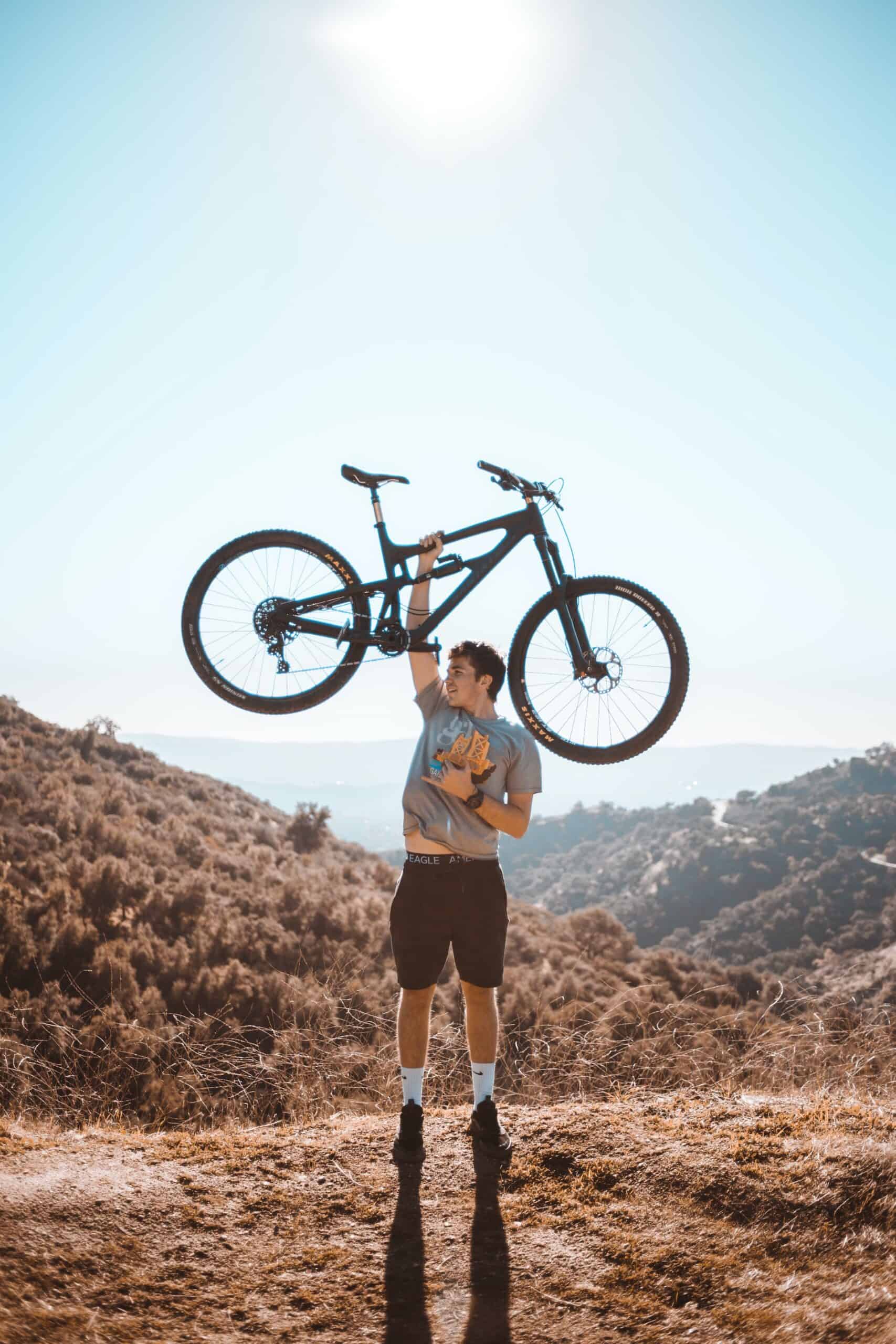 2. Assess the Wheel Size and Sturdiness
Riding a mountain bike means riding over rough or rocky terrain. Therefore, do not compromise on the quality and size of the wheels. The average size of a mountain bike wheel ranges from 27.5 inches to 29 inches in diameter. 
A 27.5-inch wide wheel is for riding on aggressive terrain and going downhill, while a 29-inch wheel is better for riding faster and stronger for smashing trails.
Ensure the bike's wheel is sturdy and robust enough to withstand harsh terrain. Although the wheel would have its limits and you would have to be careful when riding over boulders and rocks, assessing its sturdiness is equally essential. 
3. Choose a Hardtail or a Full-Suss
Get better parts specs on a hardtail for better value for money, easy repair, and maintenance. Moreover, nowadays, you can get a full-suspension (aka "full-suss") bike at the same price without spending too much on specs and unique features.
Moreover, full-suss bikes have more pros than cons and more advanced features than ever. Choosing a full-suss is a good idea even if you are buying to upgrade from an old bike.
With a hardtail, you don't even need to learn to ride a bike first. Even as a newbie, you can get a hardtail to learn to ride on harsh terrain and higher elevations.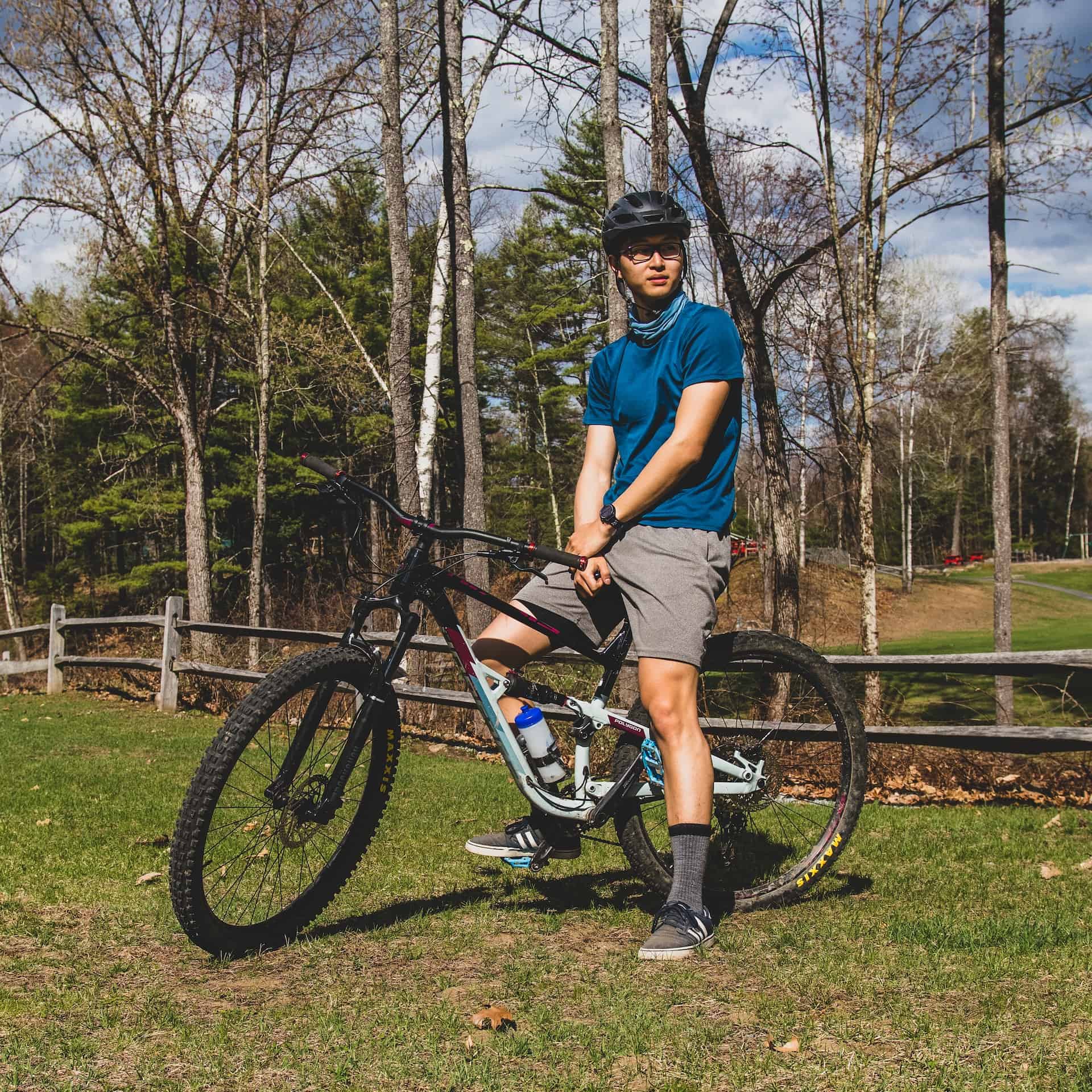 4. Know What "Added Features" to Avoid
Many sellers will try to impress you with a nice rear derailleur and other functions. No matter what rear derailleur your bike has, all models have the same design and functionality and are not worth paying a premium. 
In addition, what makes your bike heavier does not reflect added quality features. Good riding skills, sturdy rims, and tires should be enough to balance the bike's and rider's weight. 
Its brand and premium quality does not matter as much as its functionality. Just make sure that the shifters, cranksets, and chainrings perform well.
Try to hold the bike to a neutral position and then spin the wheels to test it. If it runs smoothly, then then you're good to go. 
5. Look for Future-proof Designs
It would be best if you stay updated with the trends and designs in the market and must have relevant knowledge of mountain bikes to select a suitable design.
Make sure you buy a design that will work well in the future and do not have to switch to a new one to fit in constantly.
Ideally, look for popular and in-demand axle diameters and spacing with seat post diameter, bottom bracket, and headset.
Also, check the smoothness of the brakes and the noise level, which should be minimal for a seamless ride. 
Related: 5 Amazing Cycling Routes in Europe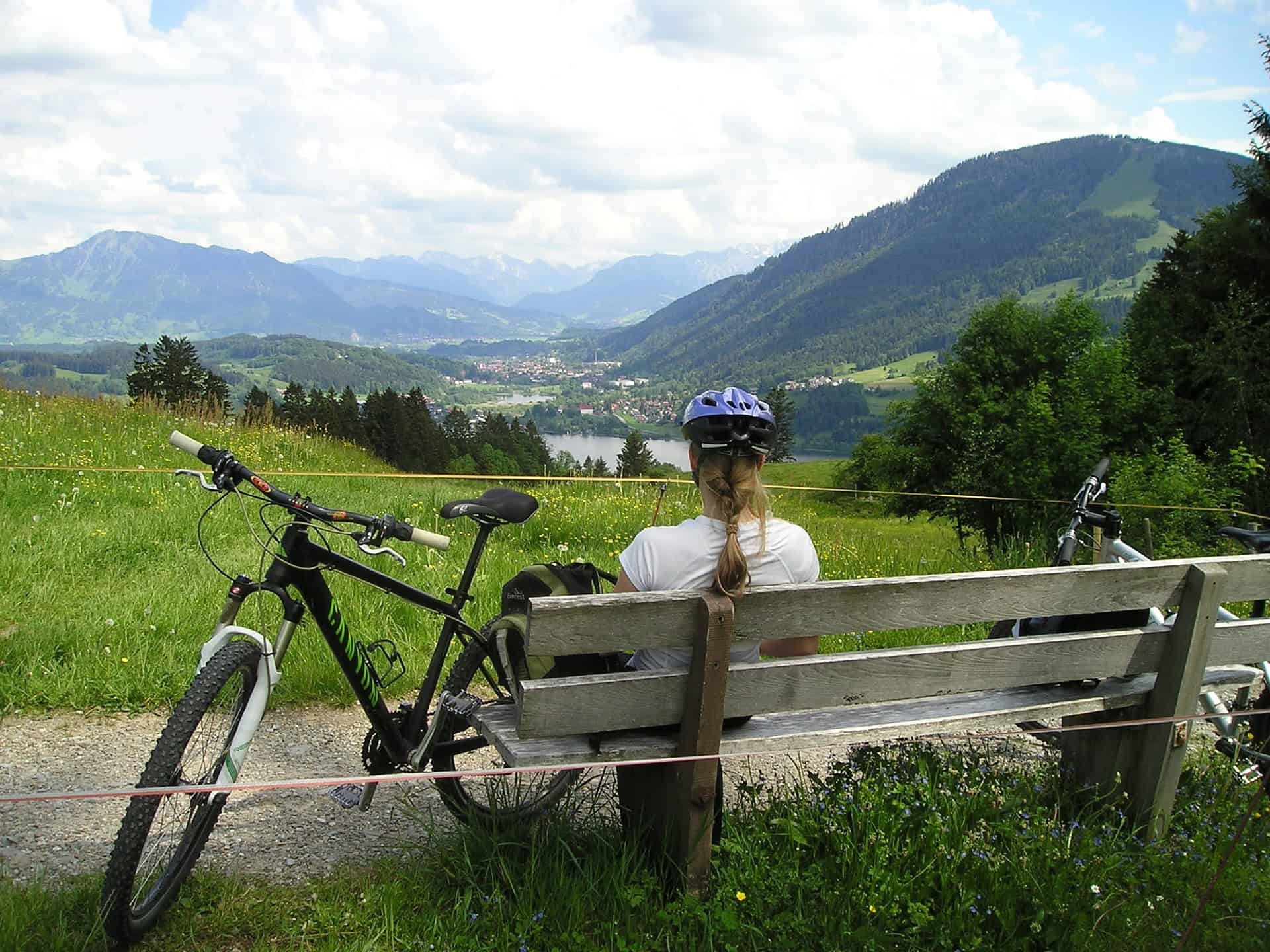 6. Consider Maintenance
Although mountain bikes require minimal maintenance, they can be surprisingly breakable with possible tire changes needed due to high impact.
The mountain bike's rear shock stanchions are easy to take care of, but the bushings and wiper seals can tear apart, destroying the internals. Therefore, you must consider its maintenance cost. 
Therefore, you must check for axle maneuverability, chain smoothness, tire sturdiness, and brakes before every ride and wipe down the fork and shock stanchion after every ride. Clean the pivots and check shock pressure at least twice a week. 
Check and tighten the bolts after every rough ride and wipe down the mud before parking, or it will leave a lot of dust. Moreover, take it for full service at least once a year and get it thoroughly cleaned and oiled.
Conclusion
Choosing the right mountain bike can be stressful because you must consider the safety features, cost, specs, and maneuverability before purchasing. However, some tips and expert advice can help you shortlist your choices.
You must first look at the bike's size, wheel size, and sturdiness. Moreover, know what features could add useless costs to your purchase and focus more on functionality.
For a full-spec bike within your budget, go for a hardtail or a full-suss. Look for a future-proof design for a long-lasting bike and consider the regular maintenance required along with its cost. Considering such things will help you choose a mountain bike that suits your needs.
______
This story is brought to you in partnership with Jenson USA.
Planning a trip? Go Backpacking recommends: