After trekking for what seemed like most part of the day from Thangi & Lambar, we reached Charang – a delightful little village. I had no clue what lay ahead of us – the Kinnaur Kailash Parikrama (aka Charang-La pass)!
Charang, last village on Indo-Tibet border
One of the most challenging, once in a lifetime adventures I've had in the Himalayas. A day at Charang village and monastery was the best part of the trek, blissful!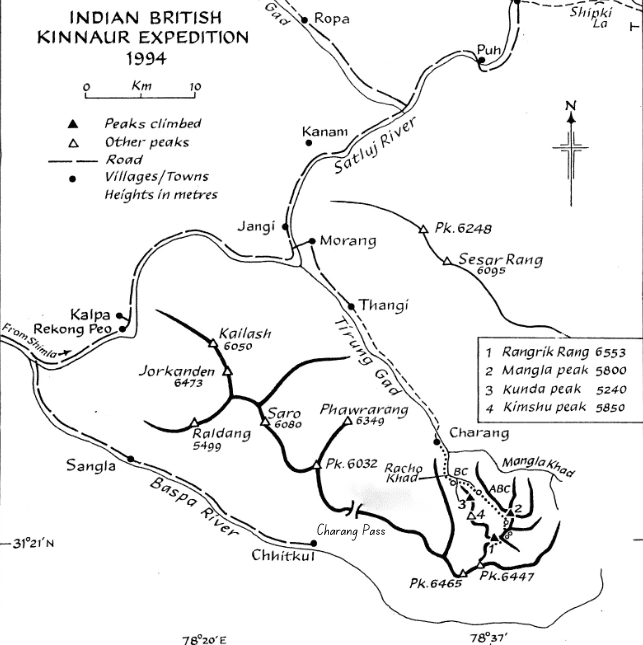 The parikrama(circuit) of the holy Kinnaur Kailash peak starting from Charang village in Tidong valley and ending at Chitkul village of Baspa valley.
Charang Ghati Pass (Altitude, 5200 m) is a famous pass on the Kinner Kailash parikrama. It is crossed for many years by locals, and it is now a popular trekking route. From Charang village (Tirung / Tidong valley) in the south, the route climbs gently, across Lalanti to the foot of this pass. The last climb is steep and the view from the pass excellent. Steep, long and tiring descent over loose scree till Chitkul (Baspa valley).

From "Across peaks & passes in Himachal Pradesh" book by Harish Kapadia ·
Charang-La aka Charang-Chitkul pass forms the drainage divide between the Tidong and Baspa or Sangla valley of Kinnaur.
Kinnaur is the most beautiful and least explored part of the Himalayas in Himachal Pradesh, India.
Surrounded by harsh mountains, Charang is a small village of wood and mud houses at an altitude of 3500 meters in Morang, accessible only by foot, a beautiful trek through Thangi and Lambar.
Update: There now is a paved road till Charang Village.

Sonu Negi
Less than a hundred families live in Charang and every home here has solar panels, their only source of electricity. They have been living here in this remote corner of the Himalayas, with almost no connection from the outside world.
Proximity to Tibet has a Buddhist influence on the people and culture here. The PWD guest house is a great place to stay with the beautiful view of the river, chorten & the village in the distance. The gorgeous village and heart-warming people were as much a delight as the amusing kids! 🙂
A two-hour trek from Charang village is the ancient Rangrik Monastery – one of the most sacred and beautiful monasteries in India, in my next post.