Ireland is blessed with many stunningly beautiful cities that are perfect for a visit. From the winding streets of Dublin to the dramatic cliffs of Clare, there's something for everyone, and I don't just say that because I'm Irish.
Ireland is a small country, comparable in area to Indiana in the United States. The greatest distance from north to south on the island is 302 miles (187 kilometers), and from east to west, it's 171 miles (106 kilometers).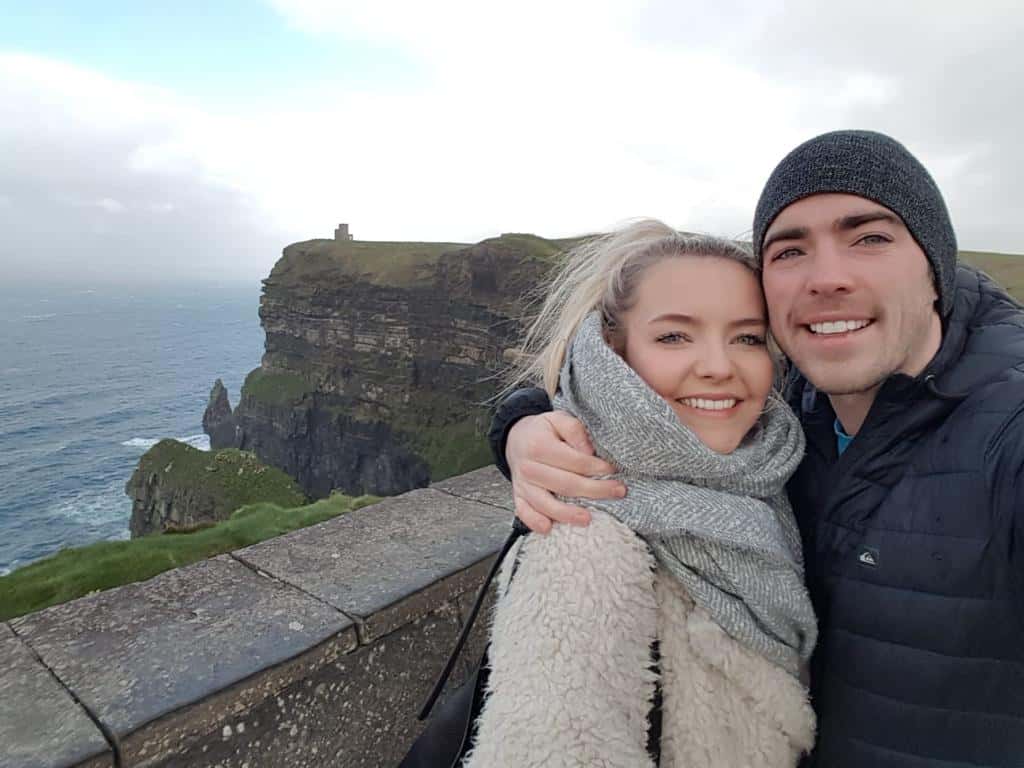 During your stay here, you'll be able to travel from city to city and quickly tick them off your to-do list. This article will provide you with the best cities to visit in Ireland from start to finish.
Irish Culture
Irish people are incredibly hospitable. So much so that if you are offered tea and biscuits in an Irish home, you're better off saying yes from the get-go, or else you'll be offered again and again until you eventually give in.
Irish people are also generally "up for the craic." Meaning they love to have fun, tease, and joke.
You're likely to get "the piss taken out of you," so best to come with a thick skin, but all jokes are intended endearingly. I've considered the people aspect when ranking the best cities to visit in Ireland.
As a tourist, you'll likely want to see what the best cities to visit in Ireland have to offer. Here are my top five.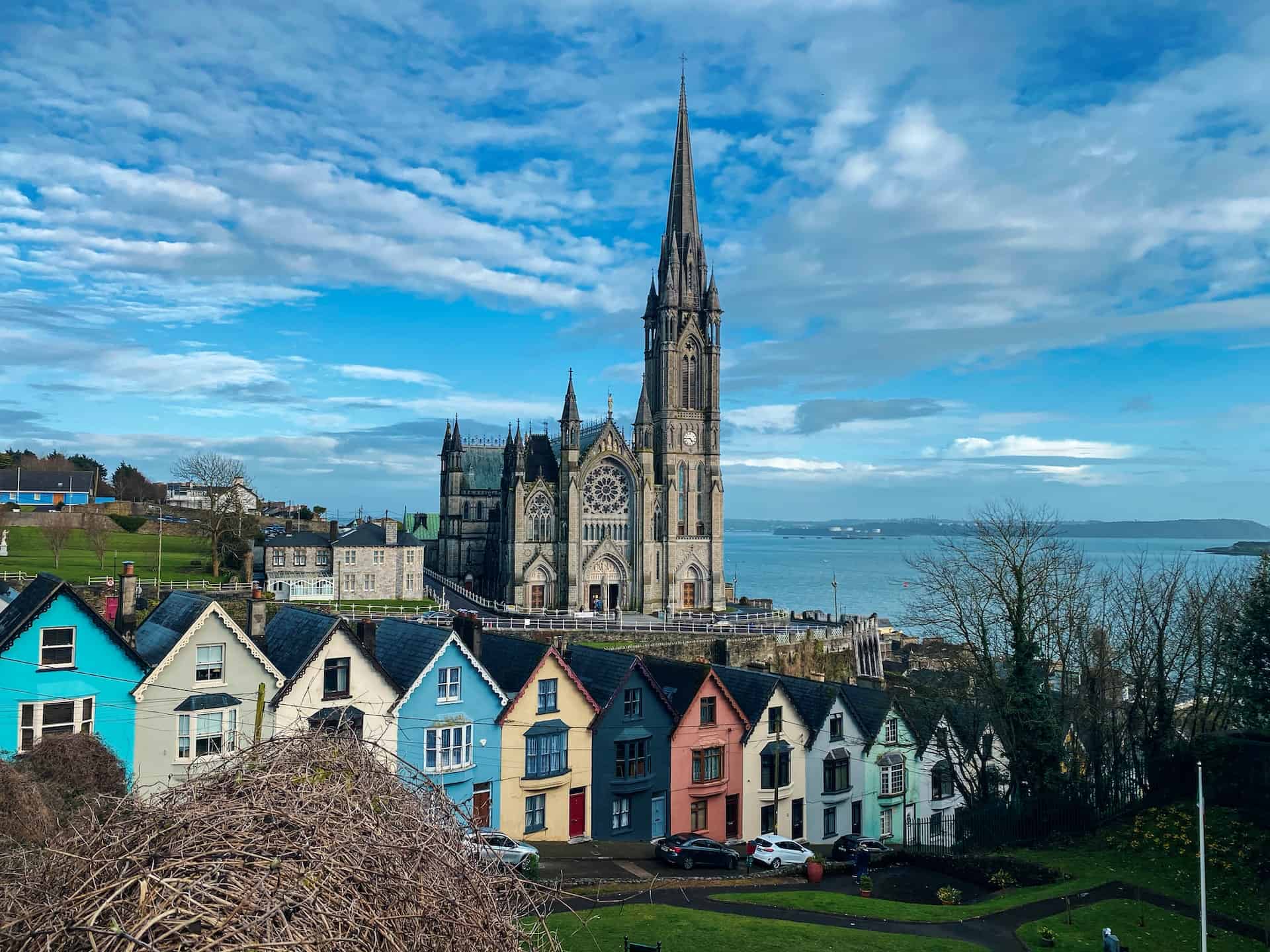 Top Cities in Ireland
1. Cork
Cork is the second largest city in Ireland, with a population of more than 210,000. It's also the second most populous city in the Republic of Ireland after Dublin.
The city is on the River Lee, famous for its many bridges, including the Samuel Beckett Bridge and the Shandon Bridge.
Cork city is known as the culinary capital of Ireland, so be sure to wear loose clothing as you gorge and visit landmarks such as the English Market in the city center or one of its vibrant new cafes on McCurtain Street.
Cork is a great place to walk, with plenty of parks and gardens to explore, and there are some beautiful beaches just a short drive away.
What sets Cork apart is West Cork, an area known for its beautiful scenery. From the rugged coastline to the many small islands accessible by ferry, West Cork is a paradise for hikers and nature lovers.
There are also plenty of charming villages in the area, offering a taste of traditional Irish life. Be sure to visit Baltimore, Schull, and Crookhaven if you make it out west for your visit.
Top 3 places to see in Cork:
West Cork
Kinsale
Blarney Castle & Gardens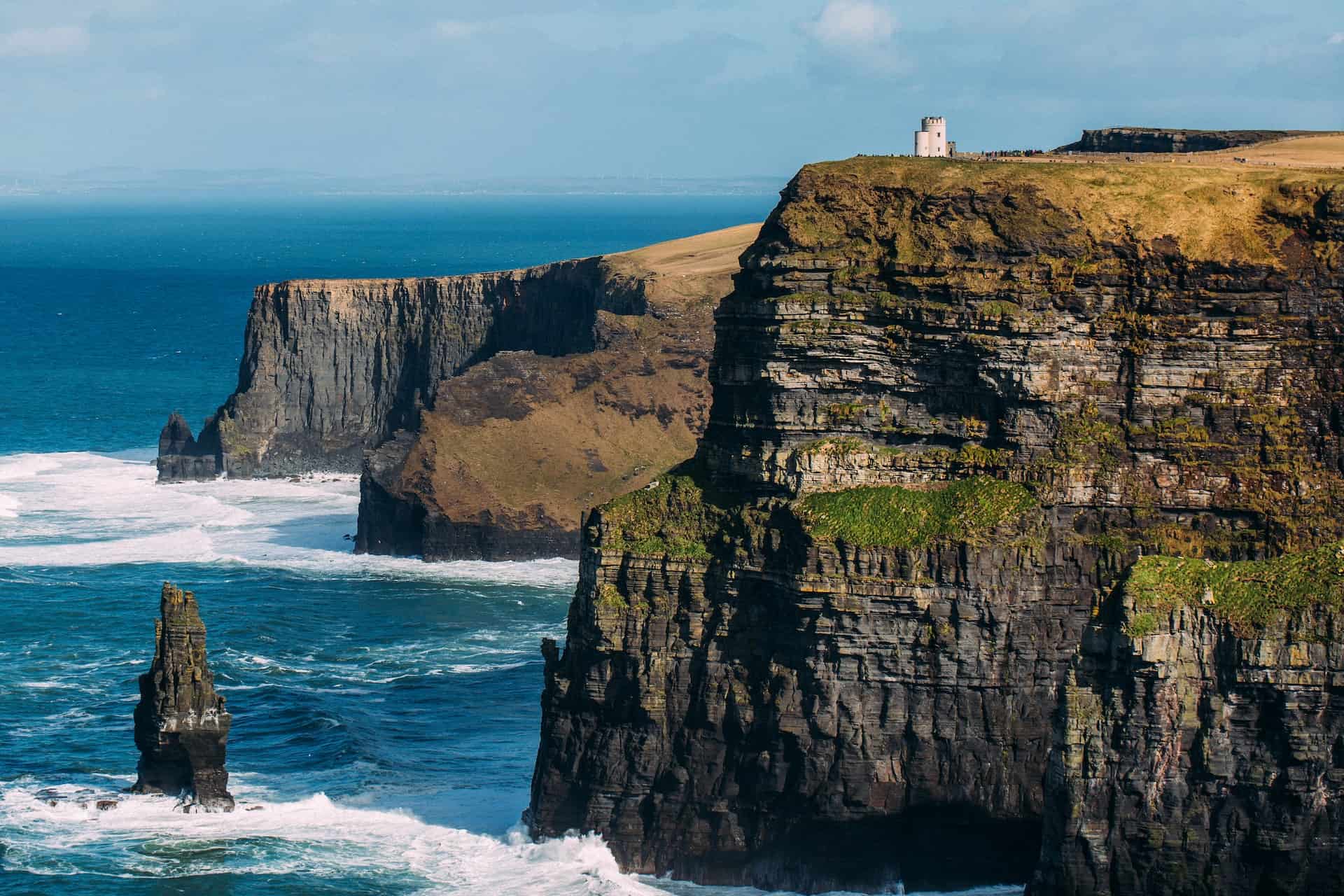 2. Clare
Clare is located on the west coast of Ireland, bordered by the Atlantic Ocean. It's known for dramatic cliffs, such as the Cliffs of Moher pictured above.
One of the many nice things to do in Clare is walk along the Cliffs. And, if you fancy it, take a cruise to get great first-hand pictures and hear some great Irish folklore to boot.
The county is also home to many charming villages offering a taste of traditional Irish life.
Doolin is a lovely spot for a romantic getaway with its beautiful colors and touristy things to do.
These include visiting the Doolin Caves on the western edge of The Burren, home to the largest stalactite in Europe.
Clare is a great place to walk, with plenty of trails to explore and some beautiful beaches a short drive away.
When ranking the best cities to visit in Ireland, Clare made second place due to it being the home of the most impressive landmarks on the list.
Top 3 places to visit in Clare:
Cliffs of Moher
Doolin Caves
The Burren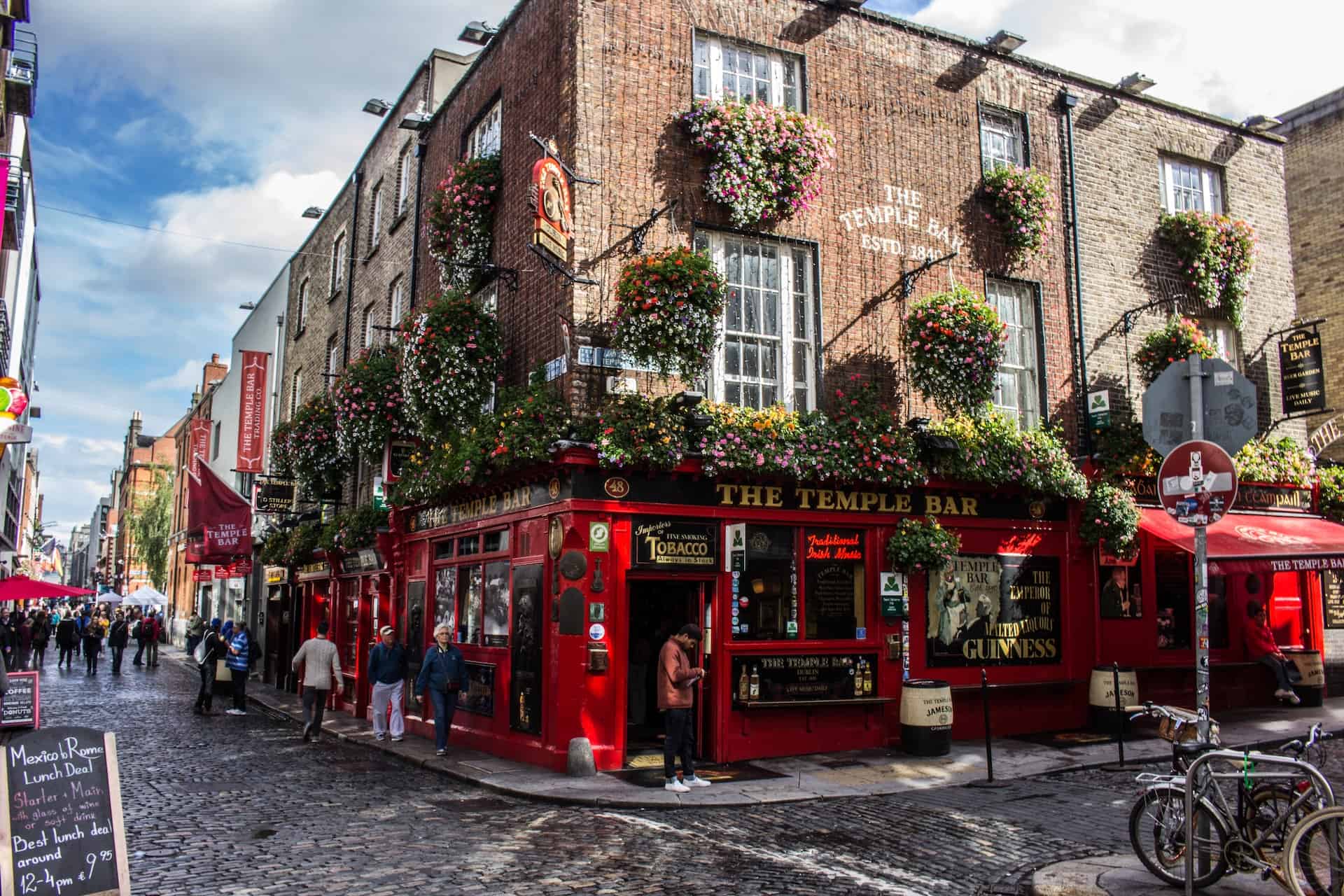 3. Dublin
Dublin is the largest city in Ireland, hosting a majority of the country's population (1.2 million people).
Many Irish students are drawn to Dublin's colleges and working opportunities, but it's also a must for any visitor.
Make sure you find the time to experience the upbeat world-renowned Temple Bar for an overpriced pint of the finest Guinness.
That or go to the next level and experience making your own at the Guinness Storehouse. The city has many pubs and clubs where you can listen to traditional Irish music.
Dublin is also known for its museums, including the National Museum of Ireland and the Dublin Writers Museum.
The city is home to several iconic landmarks, including Christ Church Cathedral and Trinity College, which has a free library where anyone can roam during the day.
Top 3 things to do in Dublin
Guinness Storehouse
Little Museum of Dublin
Temple Bar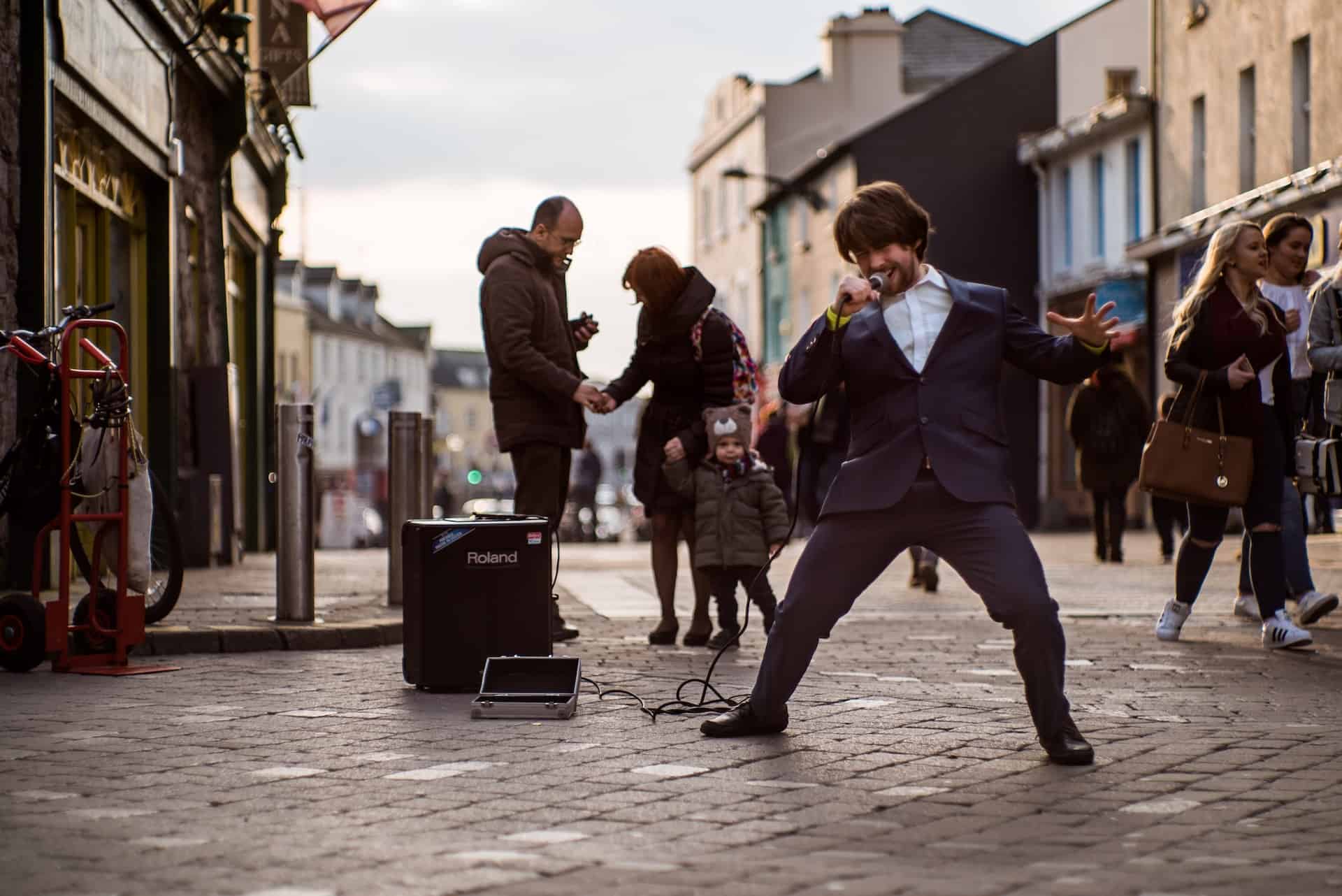 4. Galway
Galway is the third largest city in Ireland. It was popularized by songs by Mundy and, more recently, Ed Sheeran.
It's a great city to experience — a lively, fun city, but it also provides a taste of Ireland's natural beauty.
Galway is known for being the festival capital of the country. It hosts more than 100 festivals a year, so if you're lucky, you'll experience the fun culture, traditional music, and fantastic food.
Festivals take place mainly in summer, but the "Craic is mighty!" twelve months of the year.
Many tourists explore the city taking in the culture, street music, and art the bustling city offers. You'll likely pass buskers on your travels playing their fiddles or bodhráns.
There will be no confusion about what country you are in when you visit Galway, the streets are draped in the local colors, and Irish music exudes from the pub walls at night.
Top 3 things to do in Galway
Connemara National Park & Visitor Centre
Galway Cathedral
Quay Street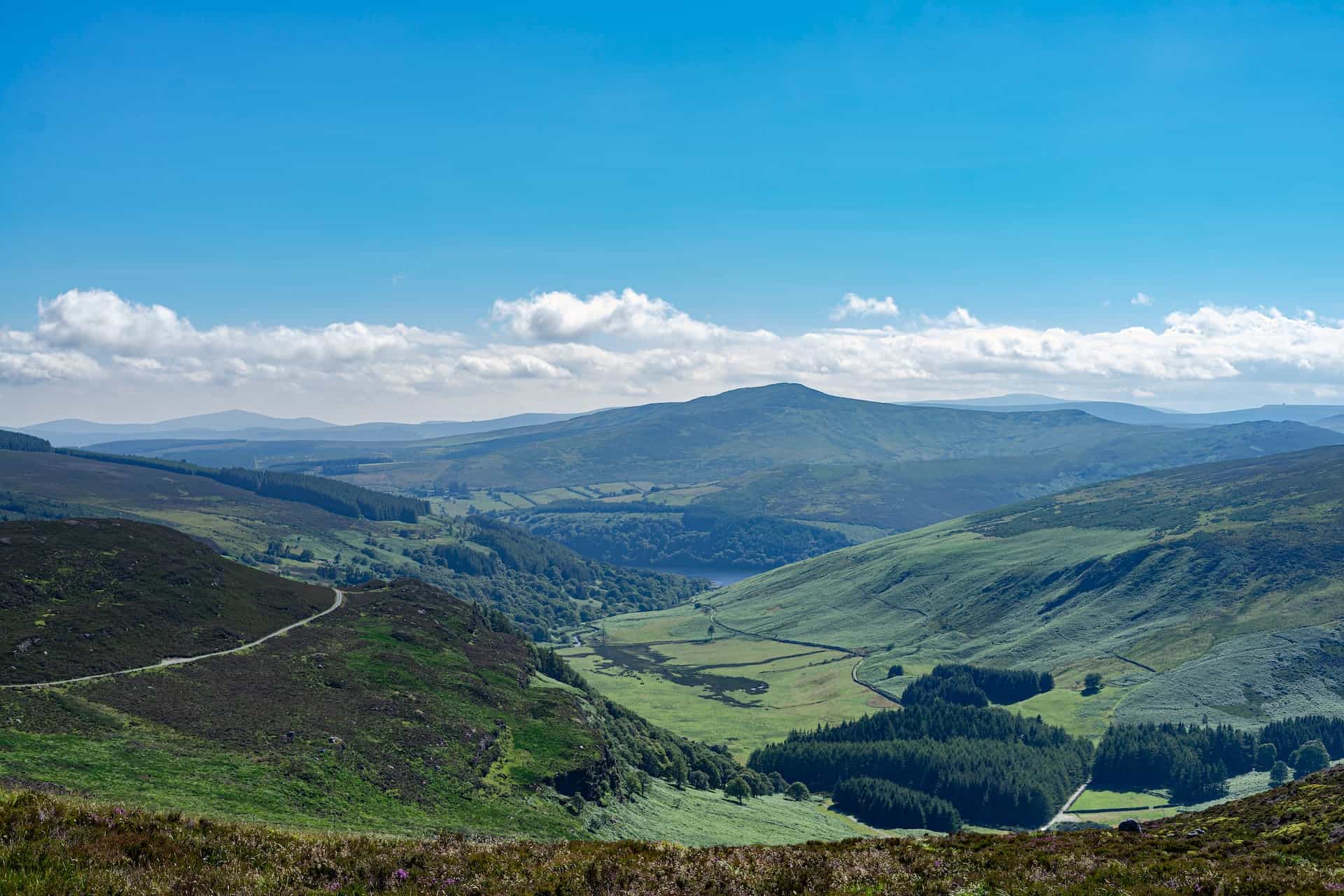 5. Wicklow
Wicklow has made the list due to its rolling mountains and valleys, the attractiveness of its coastline, and its untamed scenery.
Known as "The Garden of Ireland," Wicklow is home to Ireland's largest national park spanning over 136 square miles (220 square kilometers).
Bring your camping gear, as The Wicklow Mountains are considered one of Ireland's best camping spots.
The Wicklow Way is another hotspot for free outdoor activities, especially for avid hikers, with 81 miles (131 kilometers) of trail, which brings you to County Carlow.
This five-to-seven-day hike will be sure to keep you busy. Most hikers break it up into sections, but it's a great way to see the authentic countryside free of charge.
Top 3 things to do in Wicklow:
Glendalough
Powerscourt Waterfall
Sally's Gap
Related: How To Survive Driving in Ireland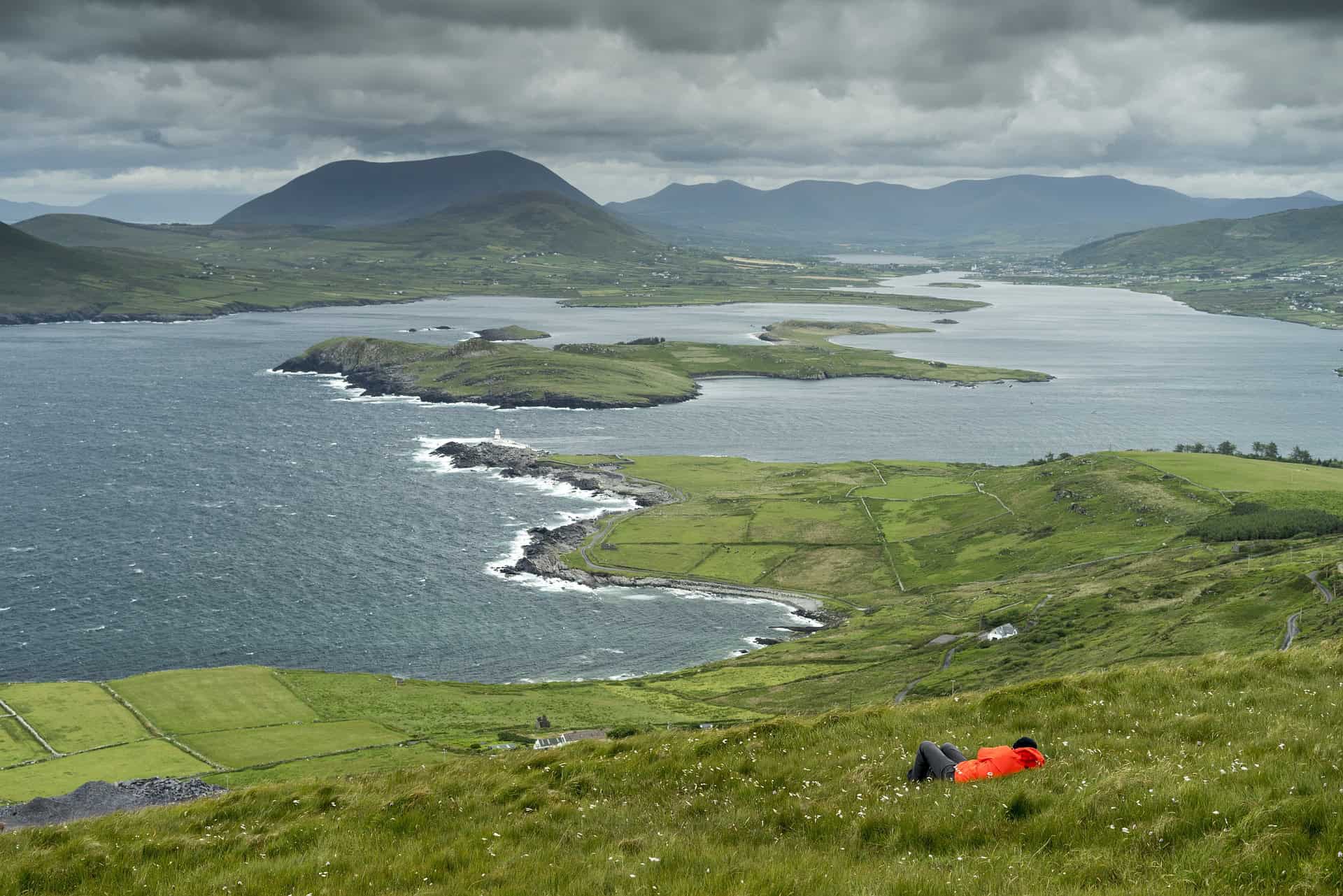 The Wild Atlantic Way
The Wild Atlantic Way is a coastline route in Ireland that every visitor should know about.
It offers a connecting route through many of the sea-bordering counties on the west coast, making it a great way to take while exploring some of the best cities in Ireland.
The Wild Atlantic Way is a 1,553-mile (2,500-kilometer) driving route that takes you on a journey around Ireland's most scenic and dramatic coastline.
The route can be done in sections, so you don't have to do it all at once, and there are plenty of places to stop and explore along the way. It is the world's longest coastal route, after all.
Tips to Keep Your Cost Down
Ireland is a beautiful country to visit, but it can be expensive. So ensure you have a fun way to save money for travel before visiting some of Ireland's best cities.
Here are some tips for keeping your costs down:
1. Eat like the locals – Find affordable restaurants where the locals eat. Traditional Irish food is hearty and cheap, and you can find restaurants serving dishes like stew, bacon and cabbage, and fish and chips all over the country.
2. Stay in hostels or B&Bs – Hotels can be expensive, so consider staying in a hostel or B&B instead. You can find some fantastic deals on accommodation if you book in advance.
3. Rent a car – Renting a car is a great way to get around Ireland and see the sights at your own pace. You can find some great deals on car rentals if you book online.
4. Take advantage of discounts – Many tourist attractions offer discounts for students and older people, so if you qualify, ask for them.
Planning a trip? Go Backpacking recommends: