Pigeon Forge gets immense love worldwide, with more than ten million tourists praising its quaintness and vibrant life each year.
So, whether you're looking for an adventure, a peaceful retreat away from the hustle of daily life, or just an escape from the ordinary, a Pigeon Forge vacation offers something for every type of traveler.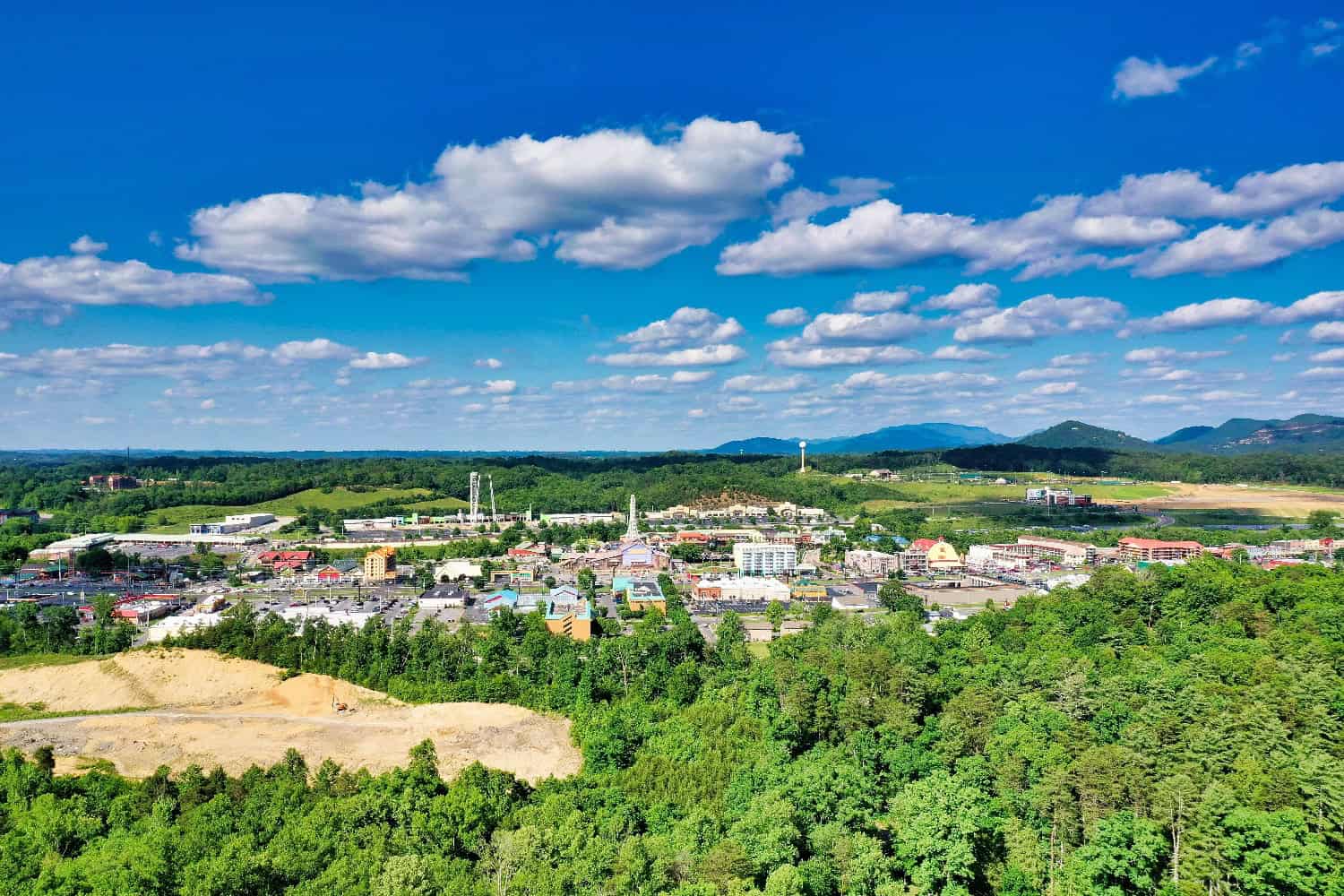 Since the main attraction is the mesmerizing views of the Great Smoky Mountains, most people struggle to decide between Gatlinburg and Pigeon Forge.
So, to make it easier, here's why you should plan your next vacation in Pigeon Forge.
1. Natural Mountain Beauty
Nature lovers rejoice! Pigeon Forge lets you connect with nature and google its beauty.
From towering mountains and cascading waterfalls to sprawling forests and rushing rivers, you can experience the raw beauty of nature in all its glory.
Spend your days trekking along trails, paddle boarding in the lake, or simply soaking up the sun and enjoying all that nature offers.
The Great Smoky National Park is merely minutes away, so you can indulge in all the outdoor activities that come with it.
2. So Much to Do

With theme parks and museums, Pigeon Forge is a perfect place for families.
There are a lot of mini golf courses, outdoor activities, go-karts, bumper boats, and arcades to keep the kids entertained.
The Island in Pigeon Forge is splendid. You can ride on the Great Smoky Mountain Wheel, a giant Ferris wheel that offers spectacular views of the mountains.
Other attractions include Dollywood Theme Park, the ultimate amusement park with adrenaline-pumping roller coasters, thrilling water slides, and shows.
So, whether you're a thrill seeker or a nature lover, there are many things to do in Pigeon Forge.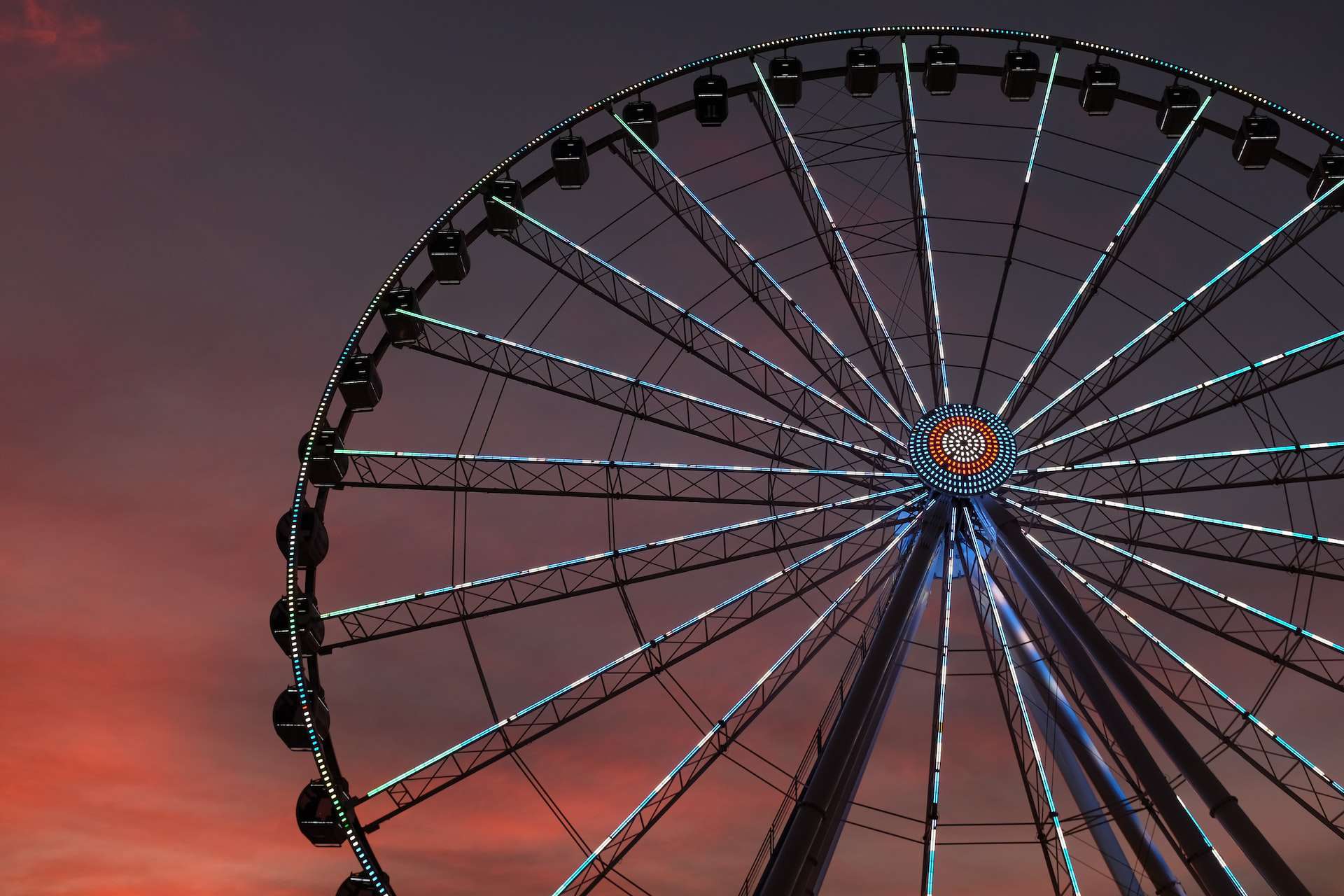 3. Amazing Dinner Shows
Pigeon Forge is known for its variety of fantastic dinner shows. These shows provide a unique experience and will surely add something special to your vacation.
You can also learn about the area's history, enjoy old-time music, and even watch an interactive play. If you're traveling with friends, you and your squad will love a comedy show.
The Dixie Stampede, the Hatfield and McCoy Dinner Show, and The Comedy Barn Theater are some of the most popular shows in town. We recommend reserving your tickets in advance.
4. Affordable Vacation

Pigeon Forge is an excellent option for budget travelers. The cost of food, entertainment, and lodging is relatively low, and you can find good deals on flights.
You can also easily find accommodation that fits your budget. Most people prefer to book a cabin instead of staying in a hotel, as they provide greater privacy and a sense of serenity.
They are also spacious, and you can easily find one with a breathtaking view of the mountains. If you're looking for a luxurious stay, you can find many high-end cabin rentals and resorts.
5. Delicious Cuisine
Pigeon Forge has many delicious restaurants, ranging from classic American cuisine to international flavors.
You can savor Appalachian delicacies like fried green tomatoes, smoked trout, and succulent smoked BBQ, or try new dishes you won't find anywhere else.
There are also plenty of all-you-can-eat buffets and fast food options for those looking for something quick.
The can't-miss food item in Pigeon Forge is homemade fudge. You can find it at many local shops, and it's worth trying.
If you're a pancake lover, you'll love the breakfast spots in Pigeon Forge. Fluffy pancakes, maple syrup, and sausage are just some delicious treats you can find here.
6. Less Crowded than Other Areas
Pigeon Forge is an excellent spot if you're looking for a quieter place to vacation. The area it covers is more extensive than Gatlinburg, so it doesn't get so compacted with tourists.
It makes it easier to explore the area without getting overwhelmed by the crowds. You can take your time taking in all the sights and sounds in the area.
The most crowded it gets in Pigeon Forge is during the peak seasons, so if you want some peace, plan your trip accordingly.
7. Several Options for Getting Around
Getting around Pigeon Forge is easy and convenient. You can either rent a car or use the public transportation system.
There are also trolley services and ride-hailing services that can take you to your destination. The trolley charges $2 per person, while the ride-hailing services are a bit more expensive.
If you don't want to worry about driving, several tour companies offer guided tours of the area. Some tourists also enjoy the luxury of getting around in a golf cart.
8. Take Home a Souvenir
The great thing about visiting Pigeon Forge is the souvenirs you can take home with you. You can purchase plenty of keepsake items, from handmade crafts and jewelry to antiques and vintage items.
You'll also find various specialty stores that offer unique items like pottery, sculptures, and artwork. Since haggling is often allowed, you can get a good bargain on some souvenirs.
Of course, you mustn't forget to pick up some scrumptious local jams and jellies, too.
Related: Best Places to Backpack with Friends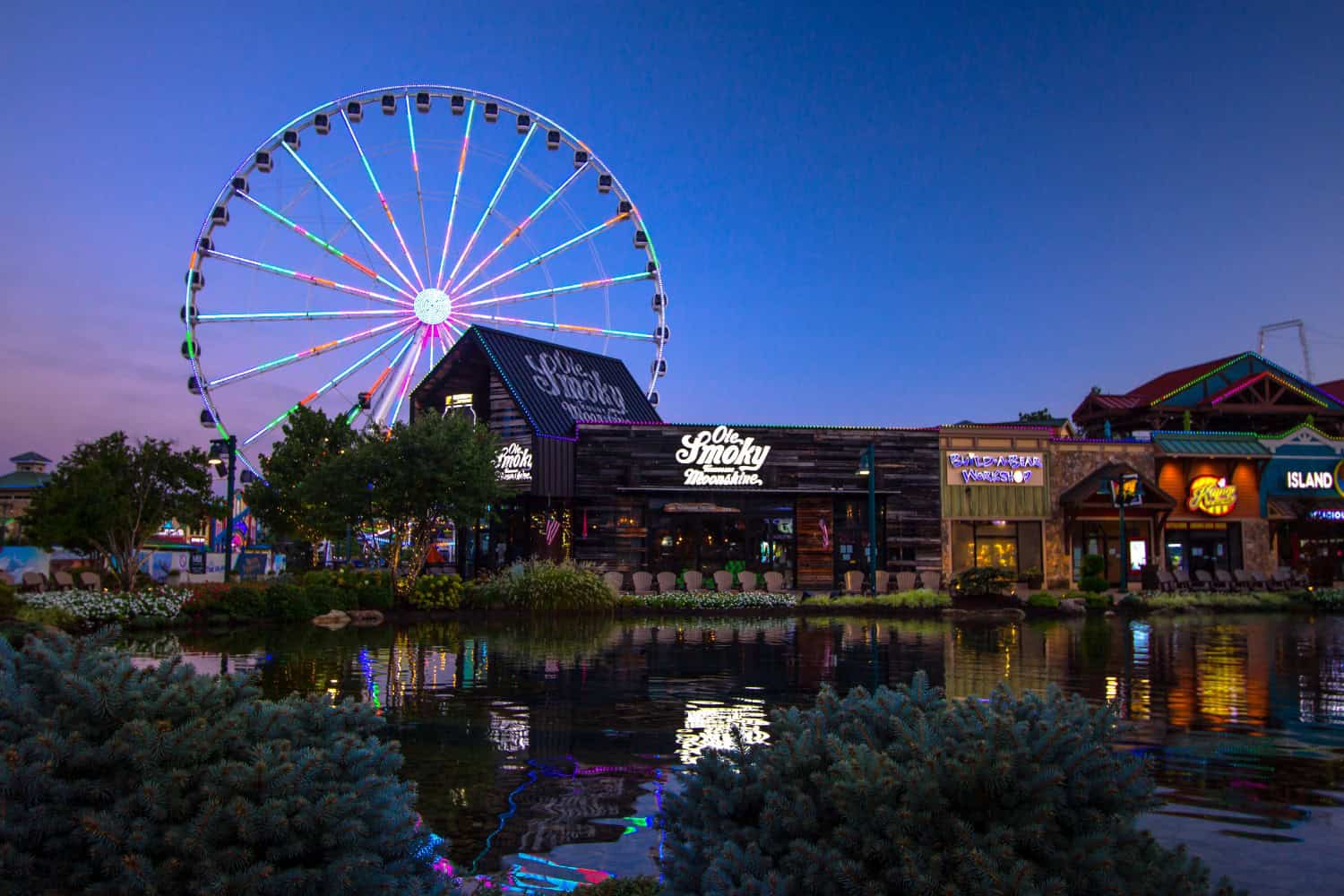 9. The Moonshine Distilleries

Have you ever wanted to tour a moonshine distillery? Now you can! Pigeon Forge is home to several world-famous moonshine distilleries, and you can tour them.
You'll learn all about the history of moonshine in Tennessee, sample some fantastic moonshine, and even try to create your own personalized one.
The distilleries are a great place to take photos and make memories that will last a lifetime. Ole Smoky Distillery and Sugarlands Distilling Company are two of the most famous distilleries in town.
10. Spot Wildlife in Their Real Habitat
Many of us are intrigued by wildlife, so why not take a chance to spot them in their natural habitat? The Great Smoky National Park has an abundance of wildlife.
You can stroll through the woods and spot deer, bears, wild boars, coyotes, and spotted salamanders. You might even see a bobcat or a cougar if you're lucky.
However, keep your distance and don't feed the animals. Going through the rules and regulations of the park before you enter is highly recommended.
Final Thoughts
Pigeon Forge is beautiful and full of fun activities. Whether you're looking for a peaceful and relaxing vacation or something more adventurous, you won't be disappointed that you chose to visit Pigeon Forge.
Always stuff your arsenal of knowledge with the background information of your destination before you go. That way, you're prepared for whatever this wonderful mountain town has to offer. Pick up a travel brochure to get the most out of your trip.
______
This story is brought to you in partnership with Visit My Smokies.
Planning a trip? Go Backpacking recommends: