Anyone who has read or watched Tolkien's work set in Middle Earth knows that a journey through these lands generally takes a while. For us to reach the southern terminus of the hike, that journey was over 31 hours: 4 plane journeys, 8 plane meals and an extensive movie watching session later we were literally as far away from Nottingham, United Kingdom as we could get and we were ready to go!
Coming out of the airport at Invercagill, we stuck our thumbs out and 20 seconds later we were in a pickup truck with a guy called Bret (present) who dropped us at the local supermarket, Countdown. A resupply and a second hitch with a coach driver later, we were ready to get our first few miles of the TA under our belt. We hiked about 5 miles to the southernmost point where the trip starts, got our picture and headed a the campsite in Bluff. Half an hour later we were both sound asleep.
Life's a beach
After heading back to Invercargill it was time for a day on the beach. Twenty-odd miles of beach walking does test weary office legs quickly, and by the time we got to Riverton we were tired. A combination of jet lag, a cold from the airplane air and a hard day, meant we welcomed the soft furnishings of the Riverton camping lounge.
For this trip we've decided to take on roles rather than planning as we go. Jenny has a focus on diet, the prestigious title of chief nutritional officer (CNO) whilst Joal (executive director of strategy and operations) will focus on logistics, of which there are many, especially as we need to coordinate with friends who will be joining us. The aim for Jenny is to get at least one fresh item into the meal plan each day, whilst Joal's focus is to make sure we enjoy the hike, know how many days there are between towns, and plan the mileage for each day.
From Riverton we did another morning along the coast before the track headed up and into the hills.
The roller coaster gold rush track.
As we headed into the hills we entered what was once a thriving gold rush area. The tracks and runs now leave a roller coaster style path that sucks, dives and winds its way up the mountain. The higher we went up, the tricker the track got, with blowdowns and mud starting to become more and more prominent. Our speed slowed to a crawl as we navigated obstacles, balanced across rivers and branches, and crawled under huge downed trees. By 7pm we were at the historical Martin's Hut. "Hurrah" exclaimed Jenny as we got close, to which the door magically threw itself open. Inside we met a New Zealand hiker who after an aneurysm on day 2 was back on trail. Tired legs and minds from a day's gymnastics meant conversation was minimal. After ramen and mushroom we were tucked into our bunks. The next morning with our hiker friend already gone, we turned to each other as we woke and said in chorus, "You were snoring pretty heavily last night". Hopefully we didn't keep Twyzel up!
The day Joal's phone died
Day 4 was our biggest test. Seventeen miles from Martin's Hut to Merrivale Hut seemed like it would be a day we would take in our stride. Mostly downhill and five miles of forest road all pointed to a day that wouldn't be too hard on the body. Day 4 instead taught us humility.
Thinking it would be cruisy, we had a chilled breakfast and we were ready to get going at about 9.00. We set off and about a mile from the hut went to go and send a check in text using our satellite phone. We don't know how, but the battery was completely dead, despite being at 60% last night.
We rummaged for the USB C cable but couldn't find it. So I dropped my pack and headed back to the hut. Still no sign of the cable. So that was a dead satellite phone and a potentially worried parent playing on our mind – the time now was about 10.00.
The next two miles were uphill through thick bog. We took about two hours to get to the top of the hill which opened into a clearing. By this point it was bucketing it down. We pushed through thinking we still had 15 miles to go for the day. This is where mistake two came to play. I had my raincoat on but must not have had the zips fully done up. After 40 minutes in, I took out my phone as I'd lost the waypoints of the trail. My raincoat pocket had let in some water and my phone felt a little soggy. On closer inspection the situation was worse still, my supposedly waterproof iPhone 12 was sputtering to a slow death!
We pushed on as the icy cold wind and rain drove sideways against our exposed legs, hands and faces. This was one of the coldest I've ever been and also the most worried I've been on trail. I had my puffy in my bag, and my gloves, but stubbornly hadn't stopped as I was already cold. This was a silly move and I was now shaking uncontrollably. Two miles later we were back to thick mud. I can't truly describe how this mud is, but it sucks you in if you misstep. At one point I was up to my bum, both feet stuck in the mud.  The only way out was to lean back and push back off the grass verge I'd descended from.
It took us over five hours to hike five miles and we were cold, soaked through and in low spirits. When the option of stopping and eating hot food and coffee in a more sheltered spot was suggested I pounced on it – even though we were less than a third of the mileage through the day. Reflecting on the morning at this break I felt foolish. It was one of those moments you see on TV where one bad decision leads to another. I had visions of a rescue crew coming across a Hawaiian shirt clad, shorts wearing couple who had a satellite phone which was out of battery, warm clothes in their bag, but foolishly were unprepared for the elements.
The rest of the day was a cakewalk compared to the morning. That said it still took us till 9.30pm to get to our next camp, where Twyzel, who we had shared the cabin the day before with, was already in his sleeping  bag. "What time do you call this?" he said sternly before breaking the act with, "was mega shit aye!!"

What a difference a day makes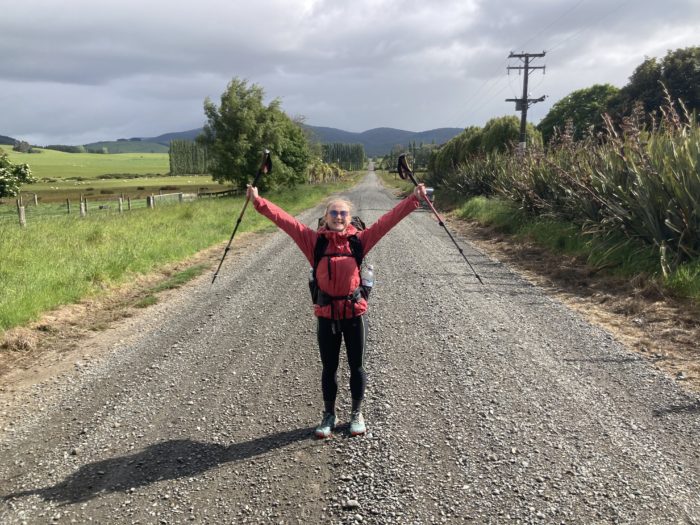 Seventeen miles – the same as the day before. Yet two days that couldn't be more different. Despite a few showers of rain, the day was a cruisy one. We enjoyed lunch in the sun before heading to Birchwood Station where a car picked us up for dinner and a resupply. Here we downloaded all the maps to Jen's phone as Joal's was still dead. This was the first time using Elon's new fangled star-link and it was blazingly fast – all maps downloaded in under a minute! As the owner of the pub drove us back, he was waxing lyrical about its benefits to the community being connected to super fast internet. Something we take for granted.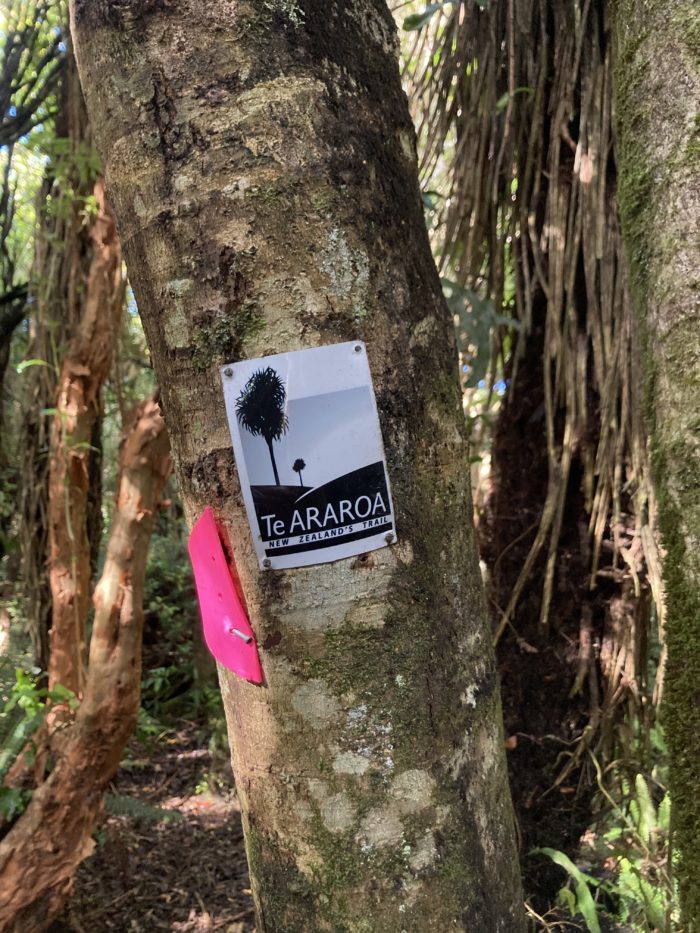 We spent the night in an old cabin on a working farm allowing us to dry our sodden clothes above a log burner. In under a week this trail has tested us, throwing us a difficult hand to start.
Affiliate Disclosure
This website contains affiliate links, which means The Trek may receive a percentage of any product or service you purchase using the links in the articles or advertisements. The buyer pays the same price as they would otherwise, and your purchase helps to support The Trek's ongoing goal to serve you quality backpacking advice and information. Thanks for your support!
To learn more, please visit the About This Site page.