The Smoky Mountains, a subrange of the Appalachian Mountains, rise out of namesake mist along the borders of Tennessee and North Carolina. An Americana icon, the Smokies are home to 522,427 acre Great Smoky Mountain National Park, encompassing about 75% of the mountain range. One of the largest protected areas East of the Mississippi, the park boasts UNESCO World Heritage Sites, old-growth forests, the Appalachian Trail, and an abundance of water sports. With a little something for everyone, it is no wonder that Great Smoky National Park is one of the most visited in the country. 
But where do you begin to plan a visit?
Follow along for a list of some of our favorite Smoky Mountain activities.
1. Peak out at Clingman's Dome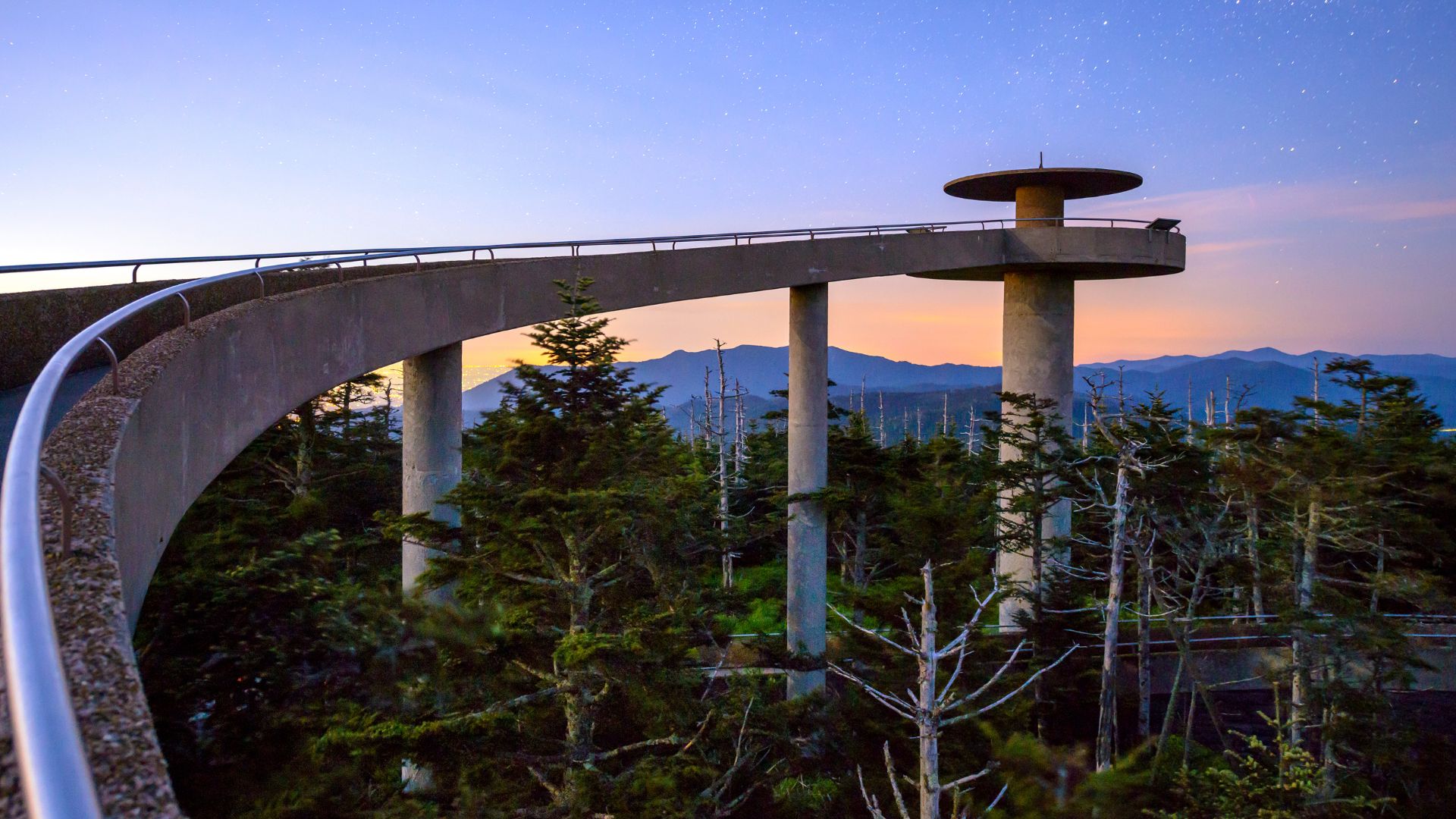 One would be remiss to venture to the Smokies without taking in the view from Clingman's Dome. As the tallest peak in Tennessee at a firm 6,643 feet, the Dome is easily the most popular attraction in the park. It's here that visitors fully grasp why this fog shrouded range is called the Smoky Mountains. The iconic observation tower, a futuristic-looking concrete structure perched above the trees, offers visitors 360-degree views and up to 100 miles visibility on clear days.
During the summer months, take the Clingmans Dome Scenic Road right up to a parking lot, and from there it's a short, steep hike to the peak. Feeling more adventurous? Try snowshoeing or skiing into the peak for a more secluded experience during the winter months.
Pro tips: plan to go early to avoid crowds and catch the sunrise. Pack layers as the temperature fluctuates wildly at the summit.
2. Explore Pioneer History & Historic Buildings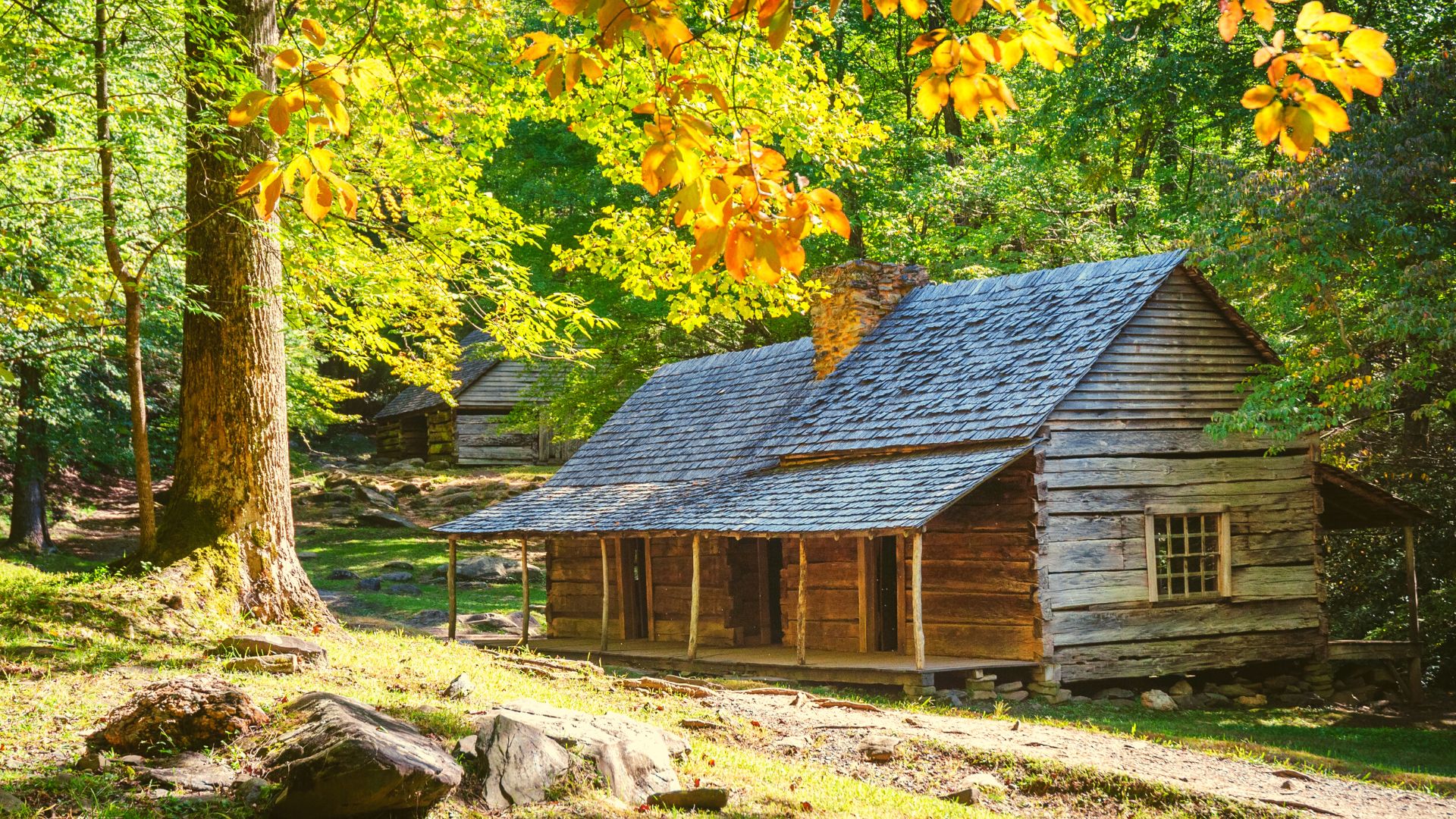 The Great Smoky Mountain National Park is listed as a UNESCO World Heritage Site and contains over 90 historic buildings from Appalachian settlers and native dwellers. The park boasts some of the best log cabin collections in the Eastern United States. Check out Cades Cove for an intimate and quaint experience of historic schoolhouses, churches, homes, barns, and cabins dating back to the 1800s. If you plan to travel by car, opt to go from May 4 to September 28 when the roads are open. Otherwise you can travel by foot or by bicycle along the vehicle-free, 11-mile Cades Cove Loop Road on Wednesdays.
If you're keen to hike, you can also explore the numerous trails that branch off from Cades Cove here.
3. Autumn Leaf Peeping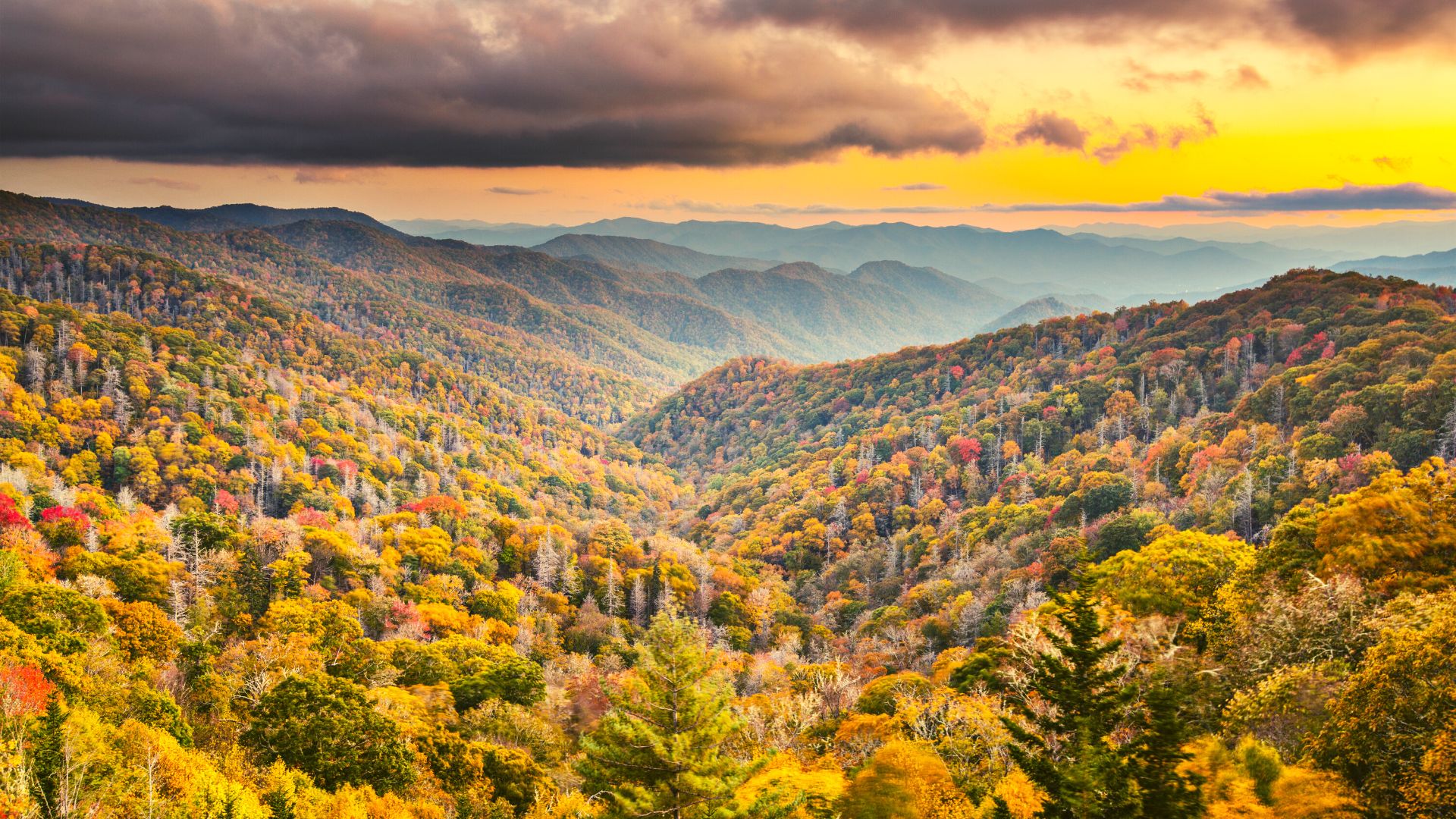 It's no secret that the East is renowned for its leaf-changing showcase put on every fall. Visitors come from across the country to experience the incredible color palette, and with over 100 species of trees in the park, there is no shortage of awe and beauty here. For higher elevations, plan to peep the leaves around mid-October, while for lower elevations, aim for mid-September. 
Two higher altitude fall hikes to try are Baskin Creek Falls (3 miles out and back) and Rich Mountain Loop (8.5-mile loop). At lower elevation, a couple of our favorite leaf peeping picks include the Sugarland Mountain Trail (6 miles out and back), and the Laural Falls Trail (a 2.3-mile roundtrip perfect for families).
Pro Tip: Use this leaf guide to help identify the leaves and trees of the area.
Interested in less time planning and more time taking in the sights? Join Wildland Trekking on a guided tour of some of our favorite fall foliage spots. Explore the backpacking and hiking trails with experienced staff who have detailed and historic knowledge of the best leaf viewing areas.
LEarn more:  Fall Foliage BackPack with Wildland Trekking
4. Have a Picnic and Paddle at Fontana Lake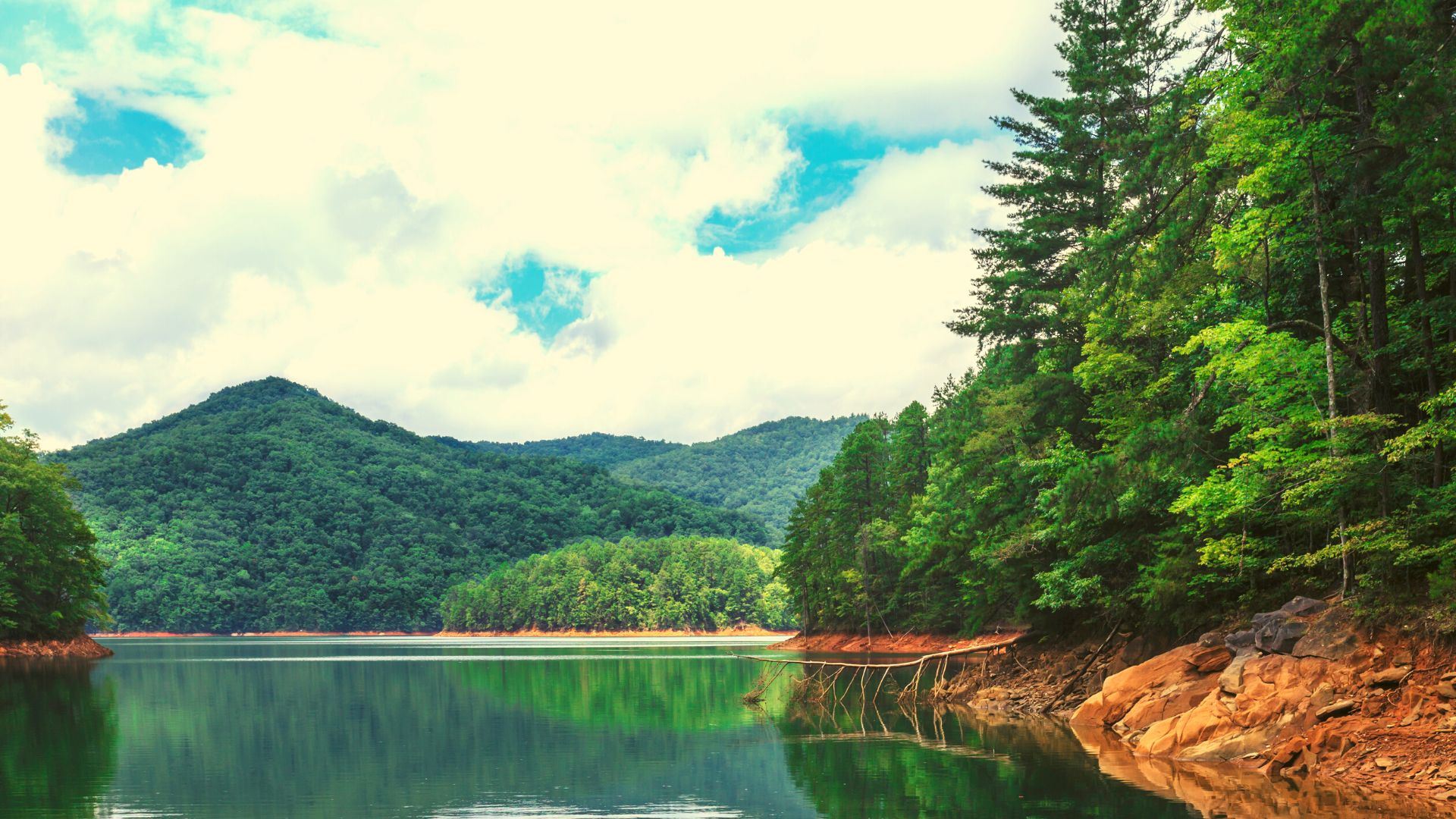 The Indian Lake Scenic Byway is a delightful drive that takes explorers to the southern end of the Smokies where Fontana Lake resides. The Fontana Dam was constructed in the 1940s giving way to the 238-mile shoreline and spectacular panoramic views from atop the dam. Viewers can walk or drive across the dam all year long. Boating, fishing, paddling, and swimming are all permitted here and welcomed after a long day of hiking. 
Looking for an incredible multisport trip in the Smokies? We offer exactly this itinerary, combining water sports, hiking, and backpacking for an unforgettable experience.
5. Walk along the Appalachian Trail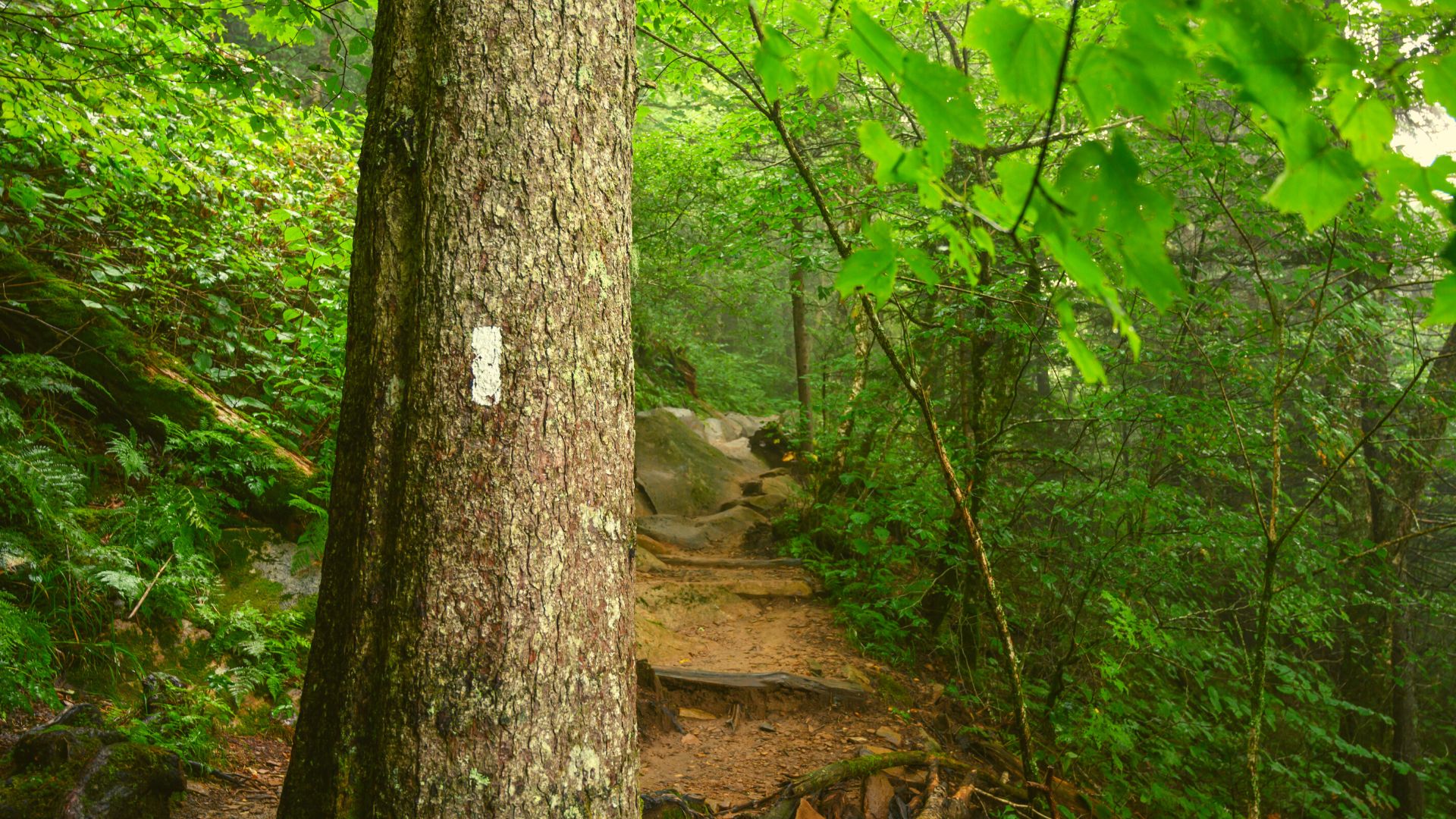 It wouldn't be a complete trip to the Smokies without hiking part of the famous Appalachian Trail. The Appalachian Trail extends roughly 2,200 miles between Georgia and Maine, passing through 14 different states, and welcoming three million visitors a year. Seventy-one miles of the Appalachian Trail runs through Great Smoky Mountain National Park, providing ample opportunities to set foot on the world's longest hiking-only footpath.
One of our favorite sections of the A.T. in the Smokies is Newfound Gap to Clingmans Dome. This section can be shuttled as a 7.5-mile point to point hike or completed as a more ambitious 15-mile out and back.
For more Appalachian Trail inspiration in the Smokies look here, or come with us!
6. Settle in with the Old Growth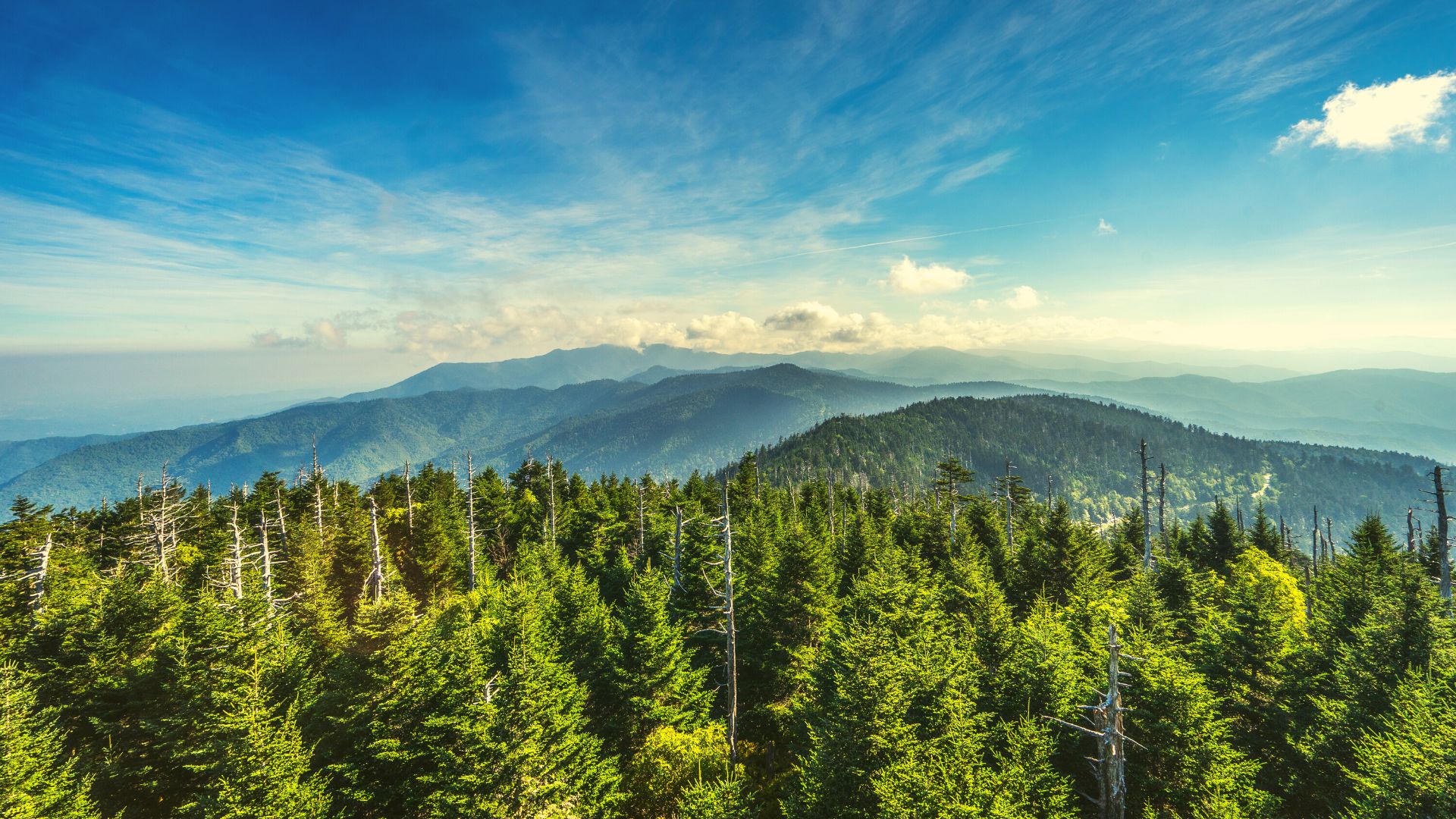 The Smoky Mountains are part of an International Biosphere Reserve, and house over 100,000 acres of old-growth forests, boasting extremely diverse ecosystems. Old-growth forests mean these areas were not harvested for lumber during the peak timber industry era of the early 1900s. Therefore these sections of forest have some of the tallest and oldest trees in the country. Because the land and nature was left to thrive, it developed immensely rich and diverse ecosystems that have flourished for hundreds of years. 
Most of these hikes require time and stamina, but for a shorter, more accessible old-growth experience try Chimney's Picnic Area, a mellow lunch stop set near old-growth forests and a peaceful stream.
Want to experience more old growth? Come with us on our next backpacking trip to see for yourself why this park is one of the most ecologically diverse National Parks.
High Peaks and Old growth forests of the Smokies