England is undoubtedly one of our top favorite places to visit when we think of Europe. A few things that make England popular are Big Ben, David Beckham, the Beatles, fish and chips, and many other English food dishes!
The culinary techniques, customs, and unique dishes that are distinctively English are a big part of why the country's cuisine is so famous among locals and tourists.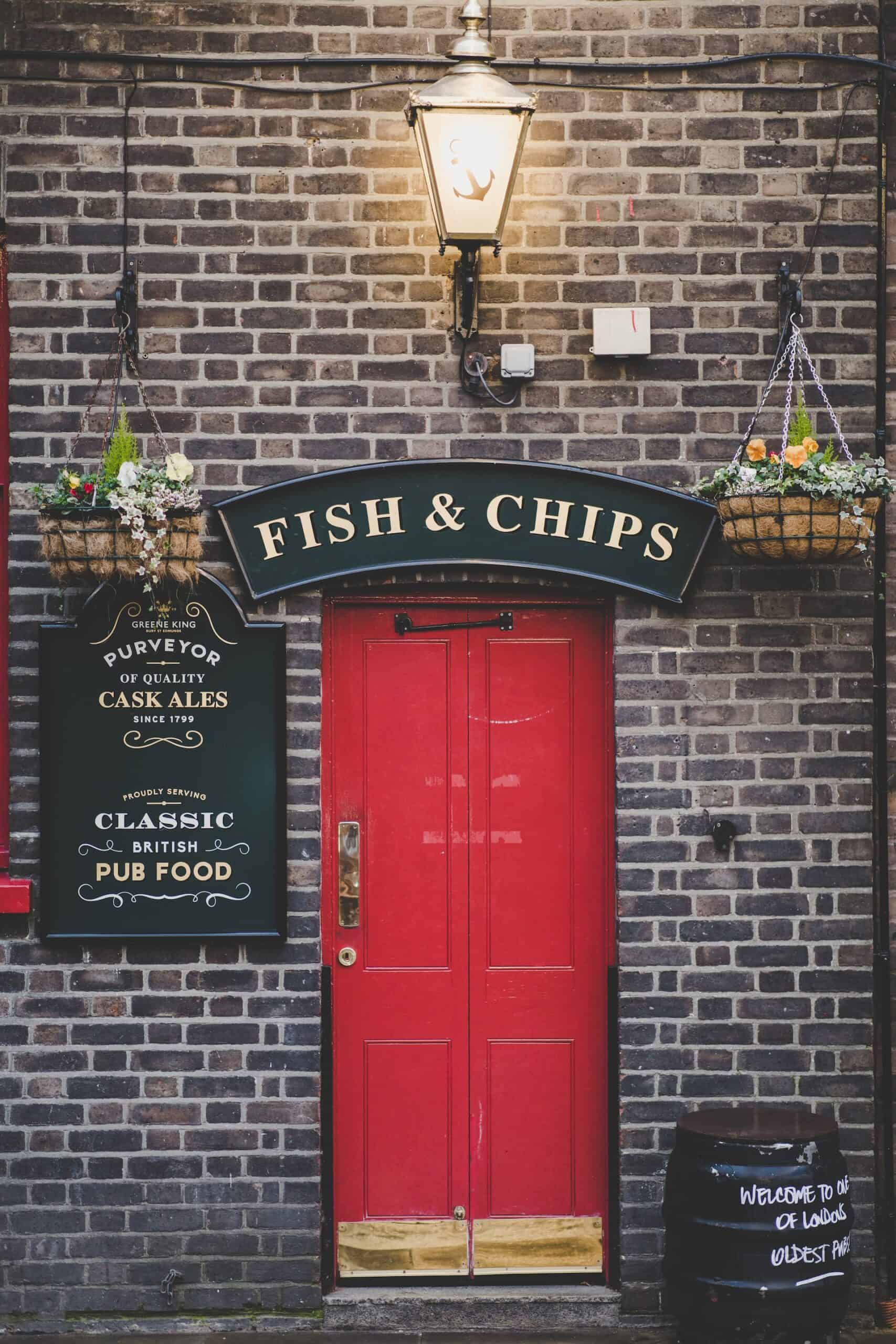 Traveling is about exploring the local customs, and eating traditional food is a part of that cultural experience.
And if your future trip to England highlights food discovery, you'll need a guide to help you decide what to eat.
English Food Dishes to Try
Hundreds of English cuisines may be mentioned, but only a decent number are worthy of recommendation. Take a look at our list below!
1. Fish and Chips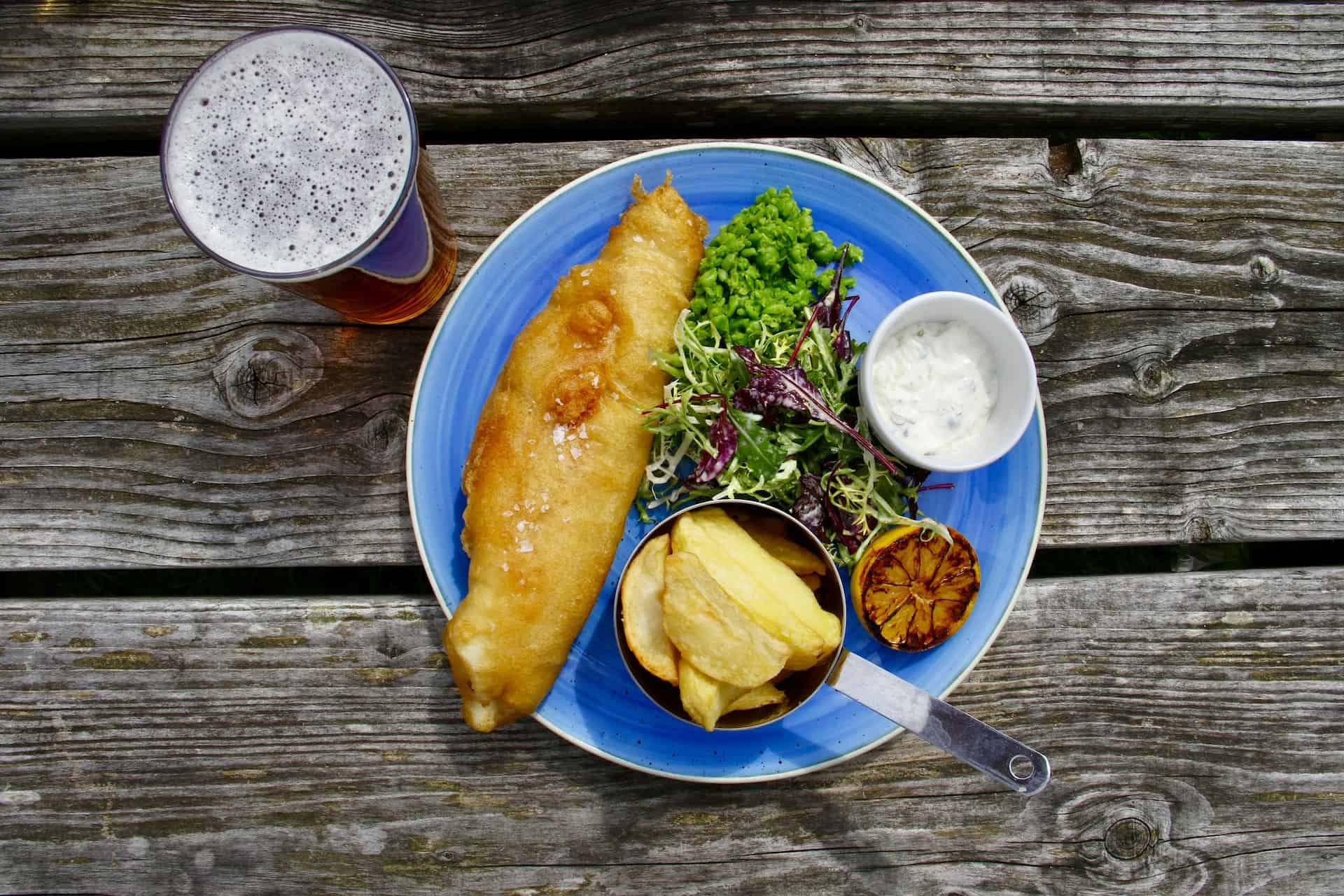 Fish and chips have been a traditional British staple for decades. The ultimate British comfort dish consists of battered cod atop a heap of hot chips.
Brighton and Hove's fish and chips are some of the best in the nation, making it a beachfront paradise for many tourists, especially Brits who crave the salty air.
Of course, you must travel there before enjoying your fish and chips. It's simple to reach Brighton and Hove.
It takes just under an hour from London by train, and from London Gatwick Airport, it takes only 30 minutes. Rather than taking a cab or a plane, the eco-friendly choice is to purchase London to Brighton train tickets and hit the rail.
Remember that whether you grab it from a chip shop, a diner, or by the seaside, you absolutely cannot leave England without trying this dish.
2. Full English Breakfast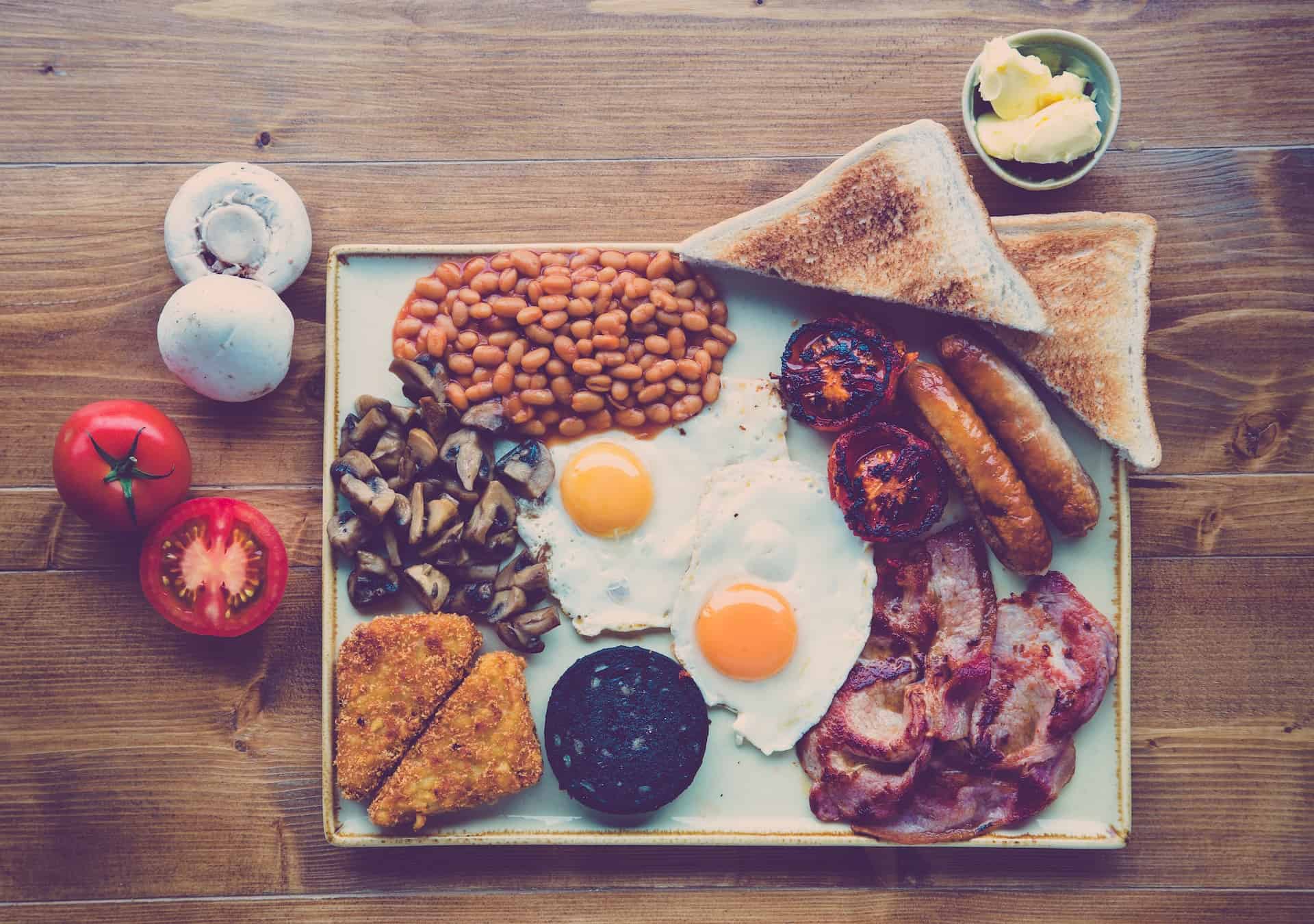 The full English breakfast is a centuries-old tradition, a staple of British culinary culture, and a proud tradition that various generations of British society have fervently preserved.
As one might think, a full breakfast is offered in the morning, but it is also popular later in the day and sometimes serves as a substitute for lunch. They're common in bed and breakfasts, as guests feel incomplete without one.
The traditional English breakfast typically consists of fried eggs, bacon, sausages, mushrooms, tomatoes, and sometimes white or black pudding. It goes great with hot tea or coffee and warm buttered toast.
3. Sunday Roast
The origin of the great Sunday roast may be traced back to England, where it was prepared as a meal to be enjoyed following Sunday church services.
As Brits ate roast beef so frequently, the French began to refer to them as "rosbifs" in the 18th century.
The term "Sunday roast" is still often used, even though most meat is now baked in an oven rather than roasted over an open fire.
Typical sides for a Sunday roast include roasted potatoes, cauliflower cheese, and vegetables like cabbage, carrots,  and greens. The beef juices are used to make a thick gravy that is then poured over the top.
4. Bangers and Mash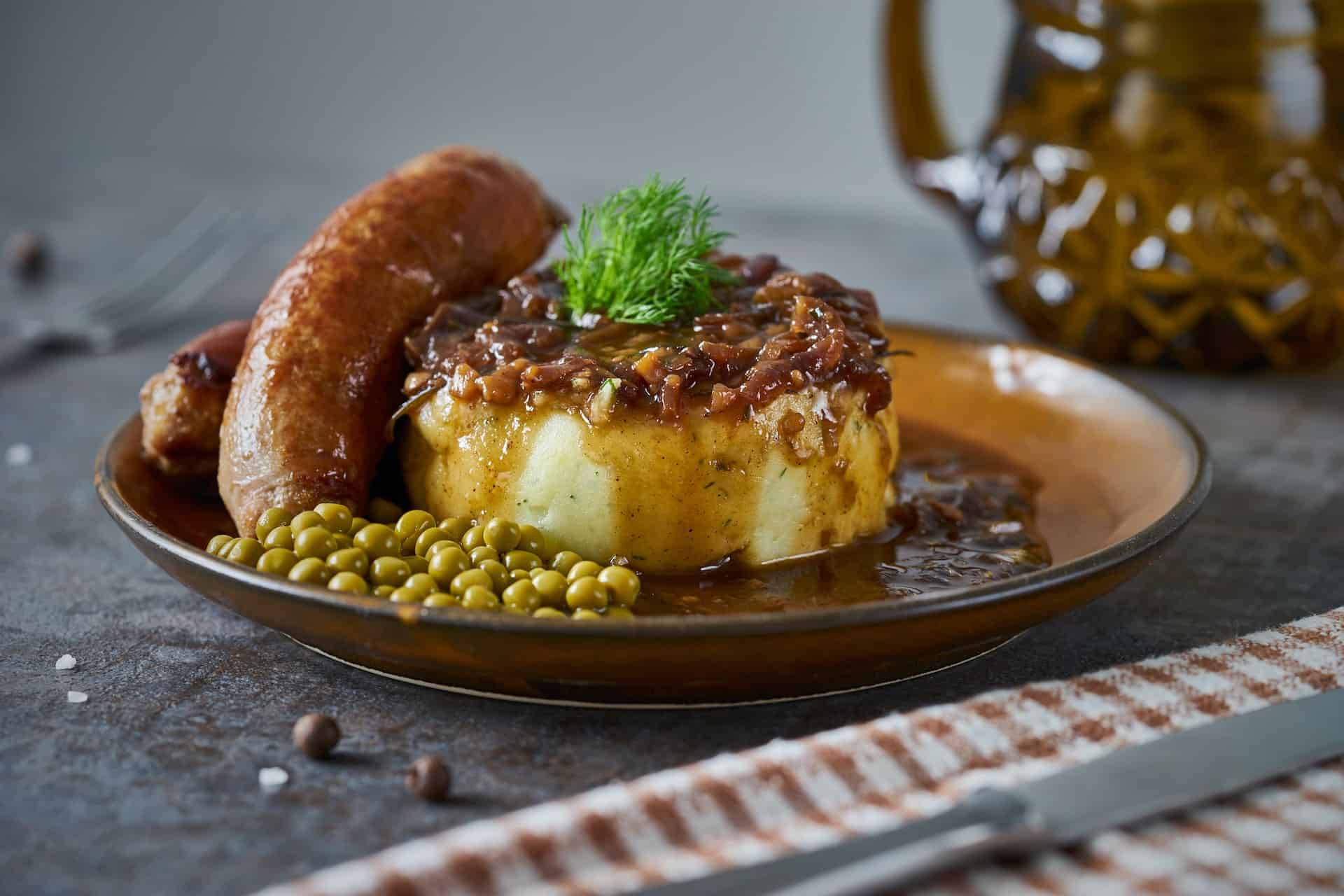 Sausages and mashed potatoes, known as "bangers and mash," are a traditional British pub meal. The famous British slang phrase refers to gravied sausages and creamy mashed potatoes.
Cumberland's sausages, a sort of pork sausage seasoned with pepper, sage,  thyme,  thyme, cayenne, and thyme, are the usual choice, though lamb or beef sausages can be used instead.
A serving of green peas typically complements the dish, and the mash can be made with or without herbs like green onions and parsley. 
Gourmet variants of this meal can be seen in upscale gastropubs and may feature rare sausages or mash made from potatoes of a different variety.
5. Lancashire Hotpot
The Lancashire hotpot is a humble but beloved wintertime dish in Northwest England's pubs.
Although this hearty stew was originally famous only in Lancastrian households, its popularity soared after its publication in The English Cookery Book in 1859.
The ingredients for the dish are lamb chops, onions, potatoes, and carrots, which are all simmered in beef stock until soft and tasty.
It's pretty light for a meat course, so try it with a Chardonnay or another similarly lightly oaked white wine.
6. Cornish Pasties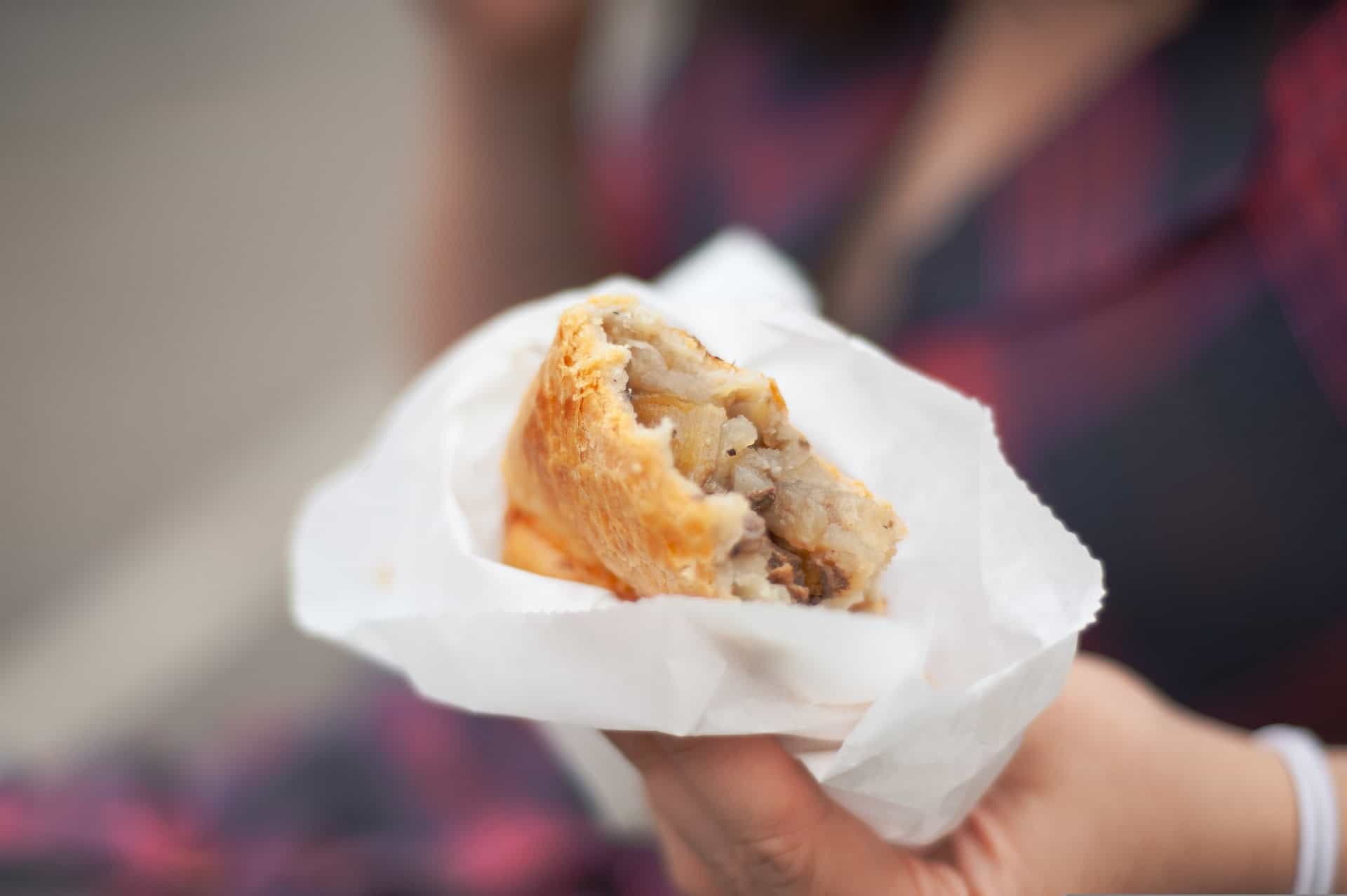 The history of the Cornish pasty, a traditional English pastry, dates back to the 1200s in Cornwall, Southwest England.
These pasties were a staple in the lunch boxes of miners and loggers across the Midwest decades ago.
Cornish pasties were first cooked by tin miners' wives and mothers when the region's mining industry was booming.
Beef, potato, swede, and onions are the typical filling ingredients, and when cooked together, they produce a rich gravy that is sealed inside the pastry.
The pasties are great as a hot or cold snack during a picnic, alongside some baked beans and a dark drink.
Conclusion
When you travel to England, you open yourself up to discovering a unique culture and sampling the local cuisine. England has always been multicultural, and their cuisine undoubtedly reflects this.
The modest neighborhood pubs are perfect for sampling English food dishes as you enjoy the dynamic urban communities and antiquated destinations.
_______
This story is published in partnership with Rail Online.
Planning a trip? Go Backpacking recommends: