For many long distance hikers, Nepal is a bucket list destination. The spiritual hub nestled between China and India boasts lively cities, rich cultural heritage, and phenomenal hiking. 
Nepal's biggest claim to fame is the tallest mountain on earth: Everest. Coming in at just over 29,000 ft in elevation, Everest is a sight to behold. While only the most experienced mountaineers ascend this behemoth, it is a monumental accomplishment just to make it to Everest base camp, deep in the Himalaya Mountains. 
But Nepal's vast wilderness high in the Himalayas contains much more than the famous hiking trail to Everest's base camp. Hiking trails streak this countryside, leading trekkers to small mountain villages where local tea houses offer basic accommodations and food. 
If you're planning a hiking vacation in Nepal, you want to make sure you choose the right trail and the right guiding company or porter service. Most foreign travelers to Nepal have historically chosen to hike with a local guide or porter service due to the remote location and dangers of getting lost, but as of April 2023, this default has become a formal requirement. The Nepal Tourism Board surprised many with the March 3rd announcement, citing safety concerns, that all tourists must now hike with a licensed guide service. 
But which service to pick and what route? The most important factors to take into account when choosing a multi-day hike in Nepal are popularity and difficulty/accessibility. Below, we break down each of these factors for your consideration. 
This article compares three guided routes, the Everest Base Camp route, the Nar Phu Valley trek, and the Langtang Valley trek, to compare and weigh these considerations. These trips illustrate the wide variety of Nepalese hiking available. They range from the most difficult to some of the most moderate long distance hiking in Nepal, as well as presenting vast differences in popularity and crowding.
The Everest Base Camp route is by far the most famous trek in Nepal while both the Nar Phu Valley trek, and the Langtang Valley trek will bring hikers to more remote areas of the country. Because of the wide range of difficulties and areas that these hikes represent, they are the perfect examples for learning how to choose a long distance hike in Nepal. 
Popularity
The popularity of your route is something you will want to consider when choosing a trekking route in Nepal. As one of the premier hiking and mountain climbing destinations in the world, thousands flock here to experience the mighty Himalayas and this might make the trails and accommodations more crowded than you'd expect. 
For obvious reasons, the trek to Everest base camp is exceedingly popular. You can expect to see many other trekkers on the trail and to be sharing teahouse accommodations. Some are more bothered by crowds than others, but a route's popularity should always be considered. If you're hiking on your own, the reservations at teahouses on more popular treks may fill up earlier in the season. Hiking with a guided group eliminates this issue. 
The trek through Nar Phu Valley is off the beaten path and far from the very popular trails leading to Everest, but still attracts quite a crowd. Langtang Valley, on the other hand, is generally quiet. Having only been open to the public for a few years, this peaceful trail draws fewer tourists wanting to see the famous sites and allows trekkers to get a better sense of Nepalese culture.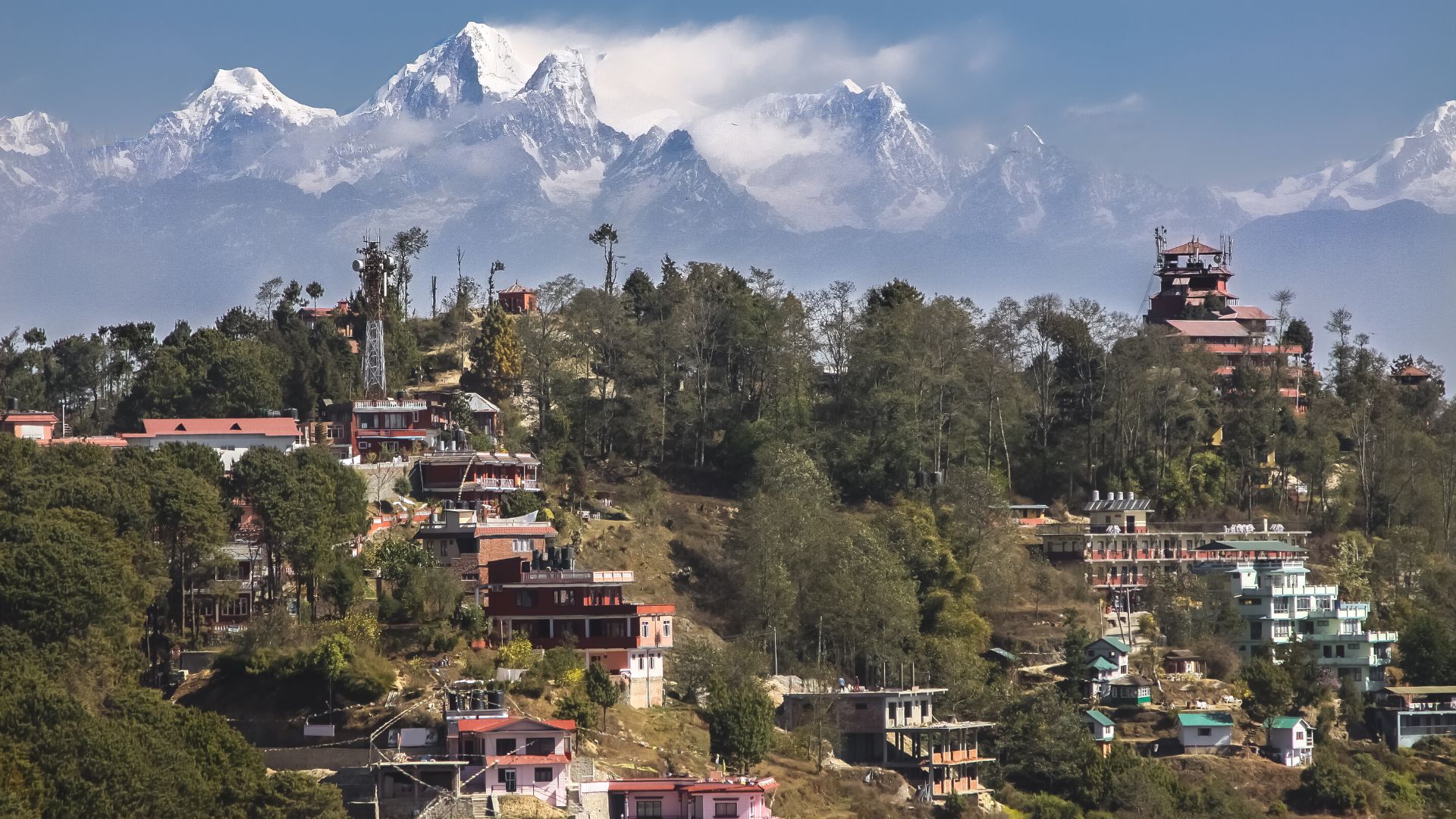 Cultural Experience
Each route offers a different experience as trekkers encounter the culture of Nepal. All hikers on long distance hiking trails stay at locally run teahouse accommodations where you can get to know the locals and taste traditional food. Nepal has a rich cultural heritage and some treks take detours from famous trails to see ancient monasteries and rural yak farming villages. If you're looking to choose a route in Nepal, be sure to consider what you would like to learn culturally from the region and if your route offers significant cultural experiences.
Intrepid Travel offers a guided trek through Langtang Valley called "Tamang Heritage & Langtang Valley Trek." The focus of this trip is the unique culture of the Tamang people and their heritage, making it one of our most culturally rich treks. The Nar Phu Philanthropy Trek, offered by Wildland Trekking, puts hikers to work for a week in remote villages aiding in disaster relief from recent earthquakes. This experience provides a better understanding of life in remote Nepal, and an opportunity to get to know some of the locals. 
While the Everest base camp trek isn't focused on cultural heritage, you will still be able to get to know many locals along the way and form a better understanding of the traditional customs and food of the Nepalese people.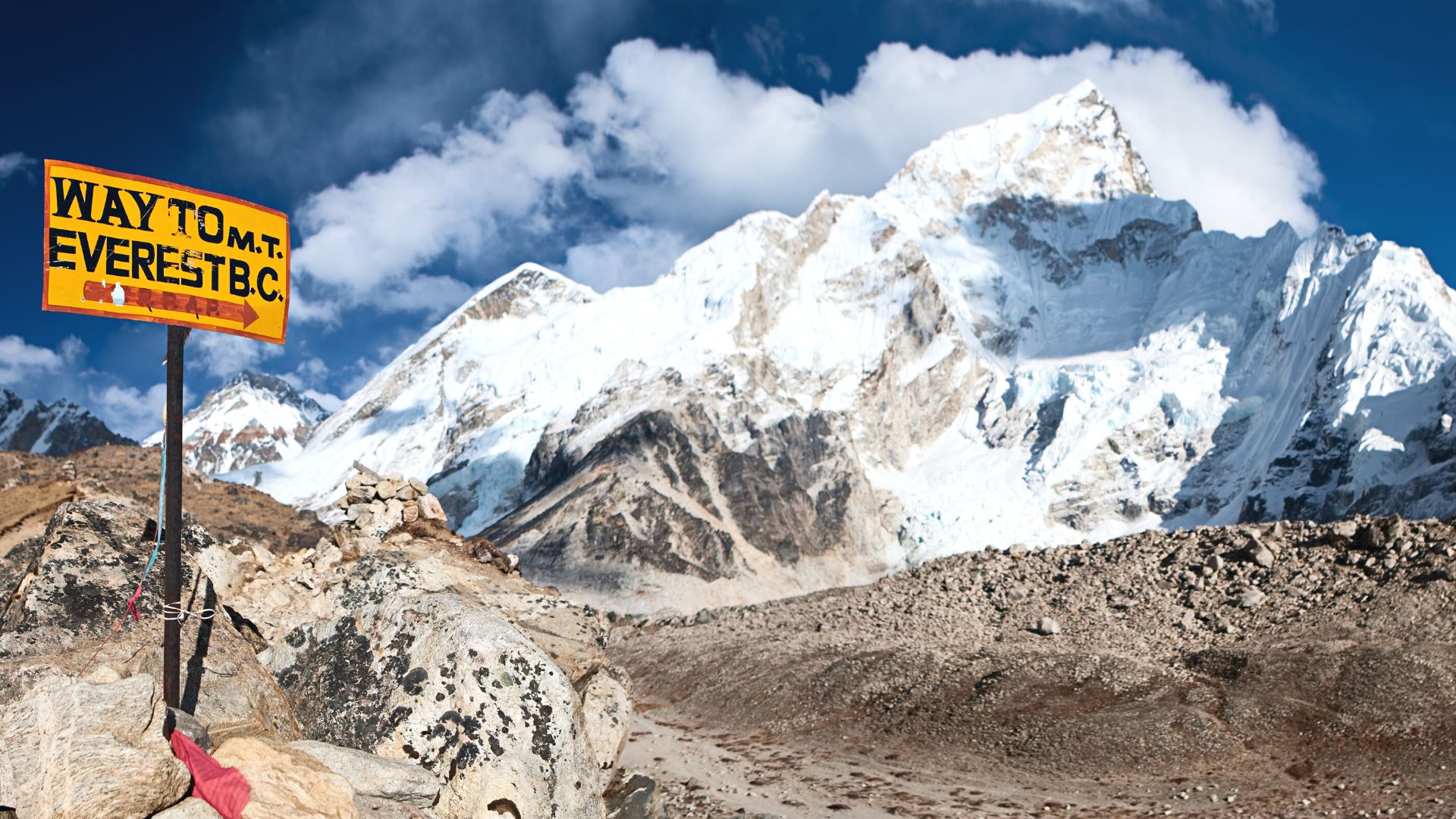 Difficulty and Ease of Access
The Himalayas in Nepal are the highest mountain range in the world, and thus the range is full of very high elevation, rugged terrain, and remote areas. Every long distance hike in Nepal has some level of difficulty and we don't recommend this for any first-timers. But some options are less strenuous than others. On the more popular trails, including all three of our examples, traditional backpacking in a tent is not allowed. There are camping options on more remote trails in Nepal that don't access teahouses or villages, but we recommend trying out a hut-to-hut trek before branching out into more remote hiking. 
Let's break down some common difficulty factors to make things easier.
Hiking Mileage and Terrain
How far you will be hiking each day is probably your main concern in addition to the overall length of the trip. Most of the famous sites in the Nepalese Himalayas are far into the backcountry, while some of the trails include walking on roads and through villages, much of your time will be spent hiking on uneven trails that are not frequently maintained. 
Hiking with a guided group, you will probably be hiking in the 8-10 mile a day range. If you want to do the famous Everest base camp route, you can expect around 10 miles a day for about 12 days. Of course, some days may be easier, but don't bank on it. 
The itinerary for Wildland Trekking's Nar Phu Valley philanthropy trip near Annapurna, has even greater mileage, closing in on nearly 13 miles some days. On the other hand, Intrepid Travel's trek through Langtang Valley will top out around 8 miles a day with most of the days being shorter.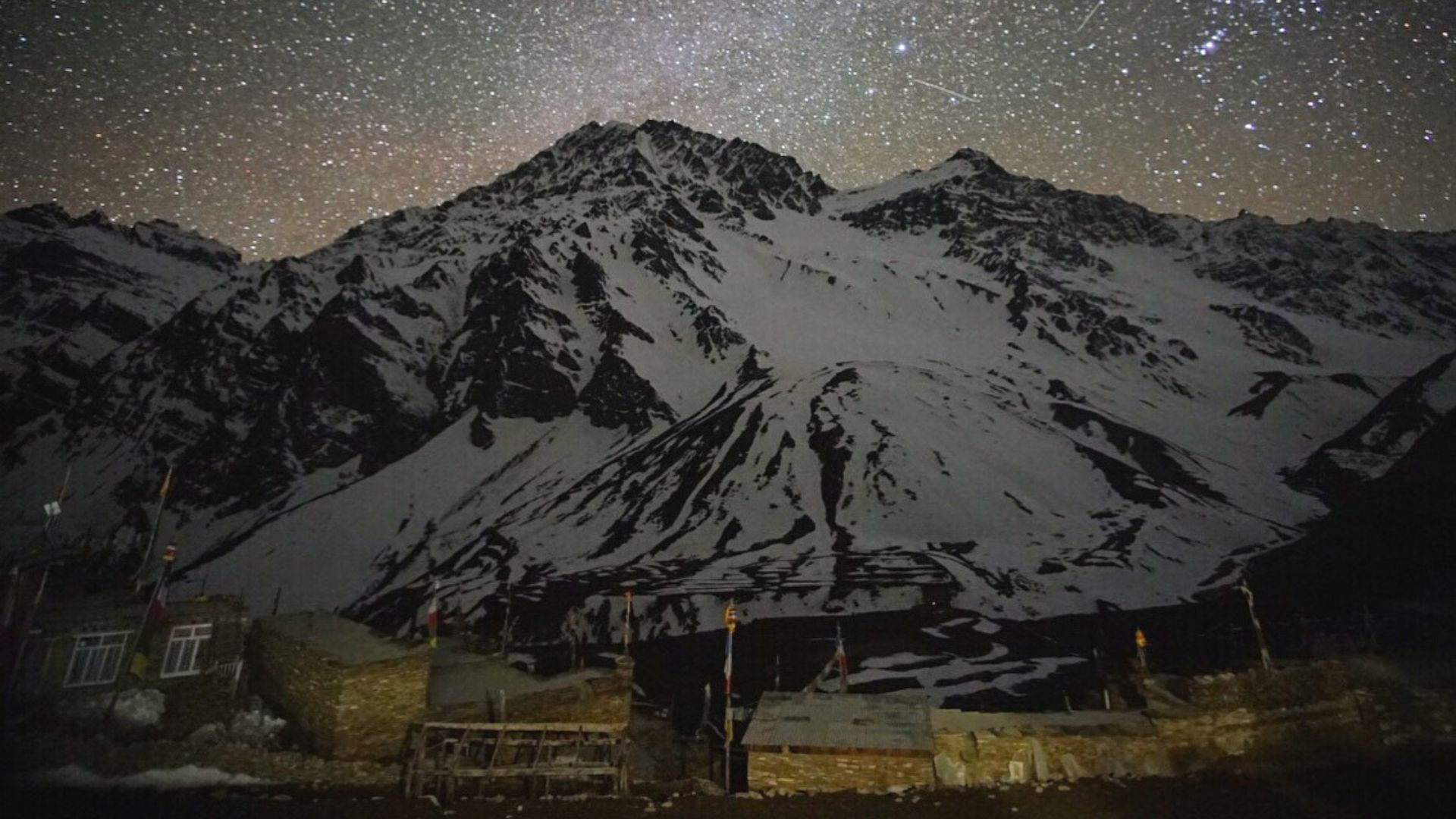 Elevation 
As the highest mountains in the world, elevation is a huge factor when choosing a long distance hike in Nepal. Many of these mountains are over 26,000 ft tall. Not only will you have to consider how much your breathing will be impacted while you hike, but also how fast you are ascending and what elevation you are sleeping at. 
Recommended rates for ascending in elevation vary, so you should talk to your doctor if you are concerned about this. The human body does well at adjusting to the reduced amount of oxygen in the air at higher elevations, but only if given enough time to do so. Ascending too quickly or pushing your body too hard while hiking can result in altitude sickness, which can be life threatening. 
Most guided trips list elevation in their descriptions, so do your research and choose the right fit for your pacing and abilities. The main hiking routes in Nepal have various maximum elevations. Everest base camp sits at 17,598 ft above sea level, but day visitors on the Everest base camp trek typically descend to the nearest village to sleep. On the Nar Phu route, the highest elevation that you will sleep at is about 13,700 at the village of Nar, but you will hike a pass that is over 17,000 ft in elevation. 
Even the Langtang Valley trek, which is less difficult than our other two examples, takes hikers up to 12,560 ft above sea level to spend the night. The bottom line – everything in the Himalayas is high in elevation. 
Expense
Nepal is an expensive travel destination no matter what kind of vacation you are taking. The higher you go in elevation, and the more remote, the more expensive the cost of goods and services. On many hiking routes, all food and supplies at teahouse accommodations have to be brought to the village by yak or on foot, an extremely slow and expensive process resulting in higher food costs. How many days you are on the trail will also impact your expenses.
In contrast to other destinations where you might expect to pay a peak season premium, the more popular treks in Nepal are typically the least expensive because food and supplies are delivered to those villages more frequently. 
Many people also choose to hire personal porters to help carry supplies, which can further add to your expenses. Though if you take part in humanitarian work in local villages before setting out on the trail, especially when you work in conjunction with an NGO, some of the cost of your trip may be tax deductible.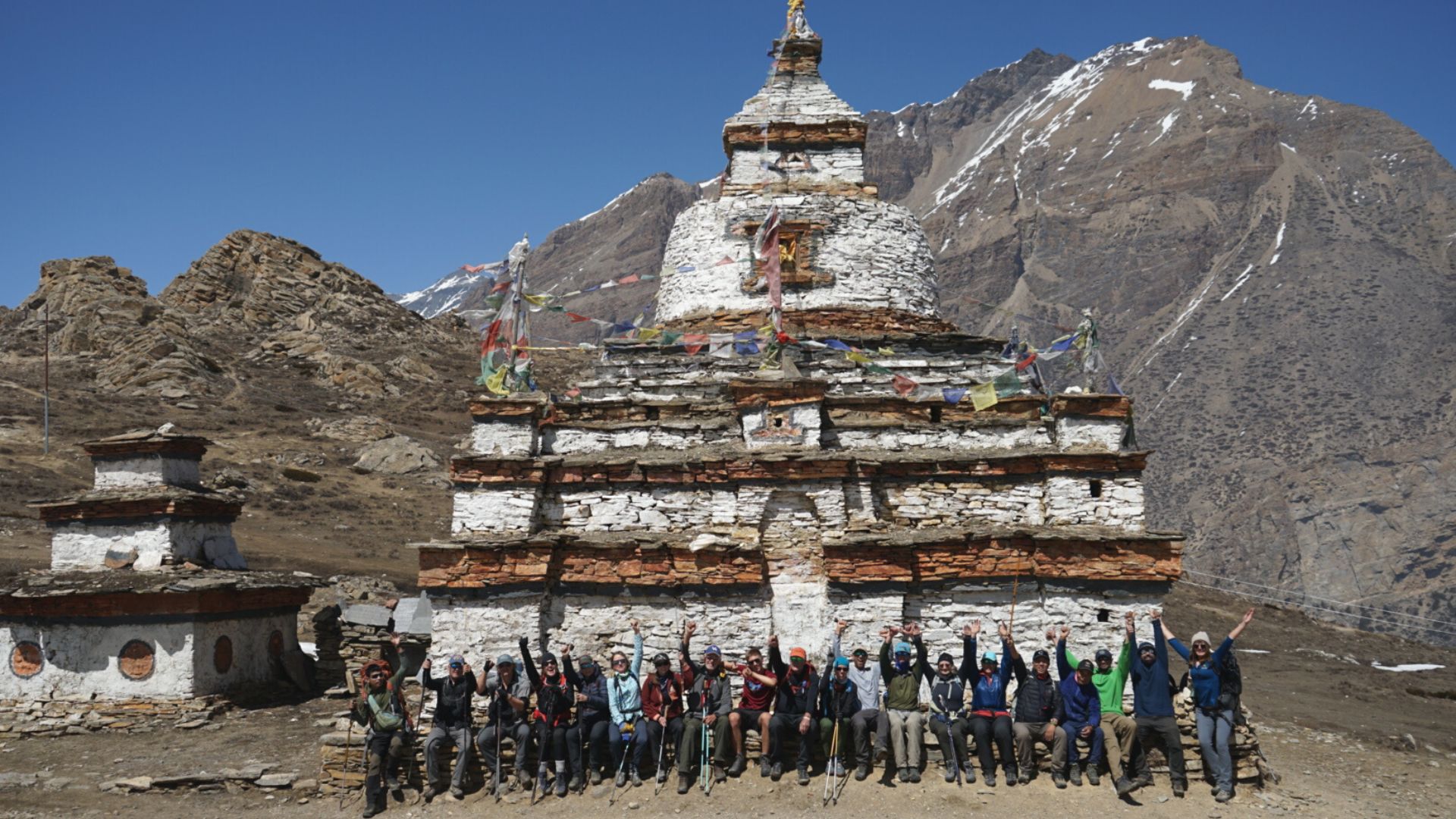 Ease of access
When choosing a long distance trek in Nepal, you also need to think about how you are going to access the trail. Travel within Nepal can be difficult and dangerous at times, sometimes delaying your trip. 
The Everest base camp route requires a fixed wing flight from Kathmandu to Lukla. However, this flight is often canceled or delayed due to weather in the high mountain area. Alternative options include helicopter flights, which are very expensive, or a 9-hour drive on slow roads to reach a suitable place to begin the trek. 
Langtang Valley and the Nar Phu Philanthropy trek do not involve flights, but do require 8 and 12 hour drives respectively. Driving in Nepal can be slow and is often impeded by traffic, roadwork, land/mudslides, demonstrations, and strikes, many of which can occur without warning. 
This is simply the reality of traveling in Nepal where most tourists arrive in Kathmandu before traveling on to their final destination. 
Benefits of a Guide Service
With so many factors to consider when traveling in Nepal, it is understandable why the government will now require hikers to employ a guide service. A good guide company will work with you to help determine the right trip dates, destination, difficulty level, and lodging type for your needs. They will likely supply the required technical gear,  include food and accommodations in an all-inclusive package, and counsel you on transportation logistics. Although the obstacles may seem large at the outset, experiencing the world's highest mountains is a goal worth training, saving, and hoping for. Going with a guide will mean you're not in it alone, and fellow guests are likely to become lifelong friends. The memories will be priceless.