Straddling the North Carolina-Tennessee border in the southeastern United States, the Great Smoky Mountains are home to cascading waterfalls, lush old-growth forests, and picturesque mountain peaks. This popular National Park, which spans over 500,000 acres, provides a glorious setting for year-round adventures, such as hiking, backpacking, kayaking, and bicycling. Each year, the park experiences four distinct seasons that attract millions who are eager to experience its abundant wildlife, roaring rivers, unique historical landmarks, and 800+ miles of trails. With so much to see and do, it's easy to see why the Smokies continue to be the most-visited National Park year after year.
Planning a trip to the Great Smoky Mountains? Discover what to expect with this season-by-season guide.
Spring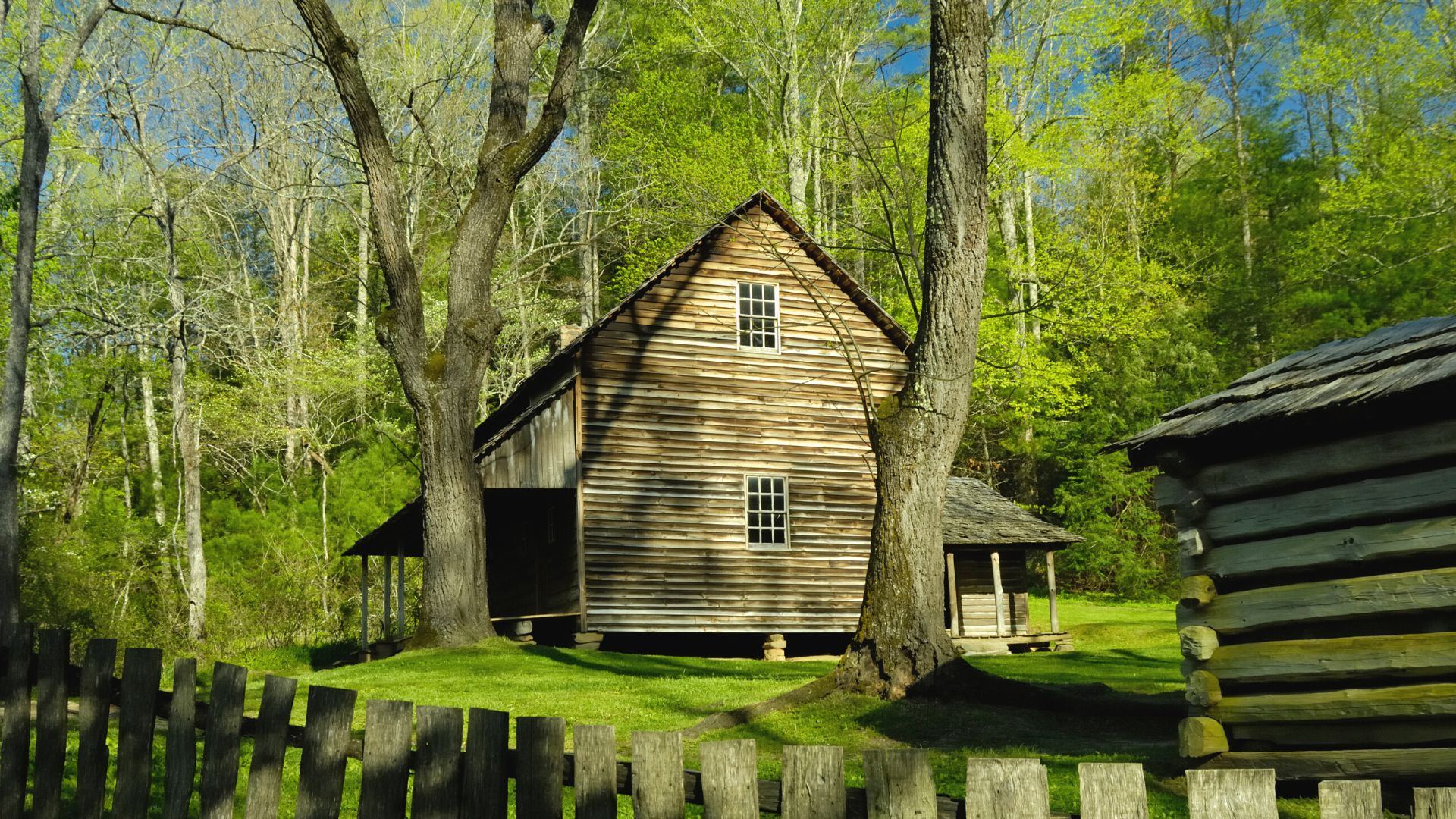 Once the snow and ice of winter have melted away, the Great Smoky Mountains become the ultimate playground for spring hikers and adventurers. From day hiking and backpacking to kayaking and fishing, this glorious mountainscape starts to come alive in March as the deciduous trees bud and wildlife becomes more active.
One significant benefit of visiting the Smokies in spring is the weather. Cool mornings and evenings give way to warm, comfortable days that are ideal for getting in a good sweat on the trail, road, or water. While the onset of spring coincides with the reopening of trails and roads within the park, the weather in the Smokies can be unpredictable (as with any mountainous region). So be sure to check weather forecasts and trail closures before heading to the park. Oh, and don't forget to pack your rain gear!
Another benefit of visiting the park this time of year is the abundance of wildflowers, which start to bloom in early-to-mid spring. Fun fact: the Great Smoky Mountains have over 1,500 flowering plants—more than any other National Park. To celebrate the wildflower season, the park hosts an annual Spring Wildflower Pilgrimage every April with programs, seminars, and leisurely walks that educate visitors on the park's trees, wildflowers, ferns, and fungi. In early May, the park also hosts Wilderness Wildlife Week, a multi-day event where experts lead classes and tours on the park's culture, history, terrain, and wildlife.
Summer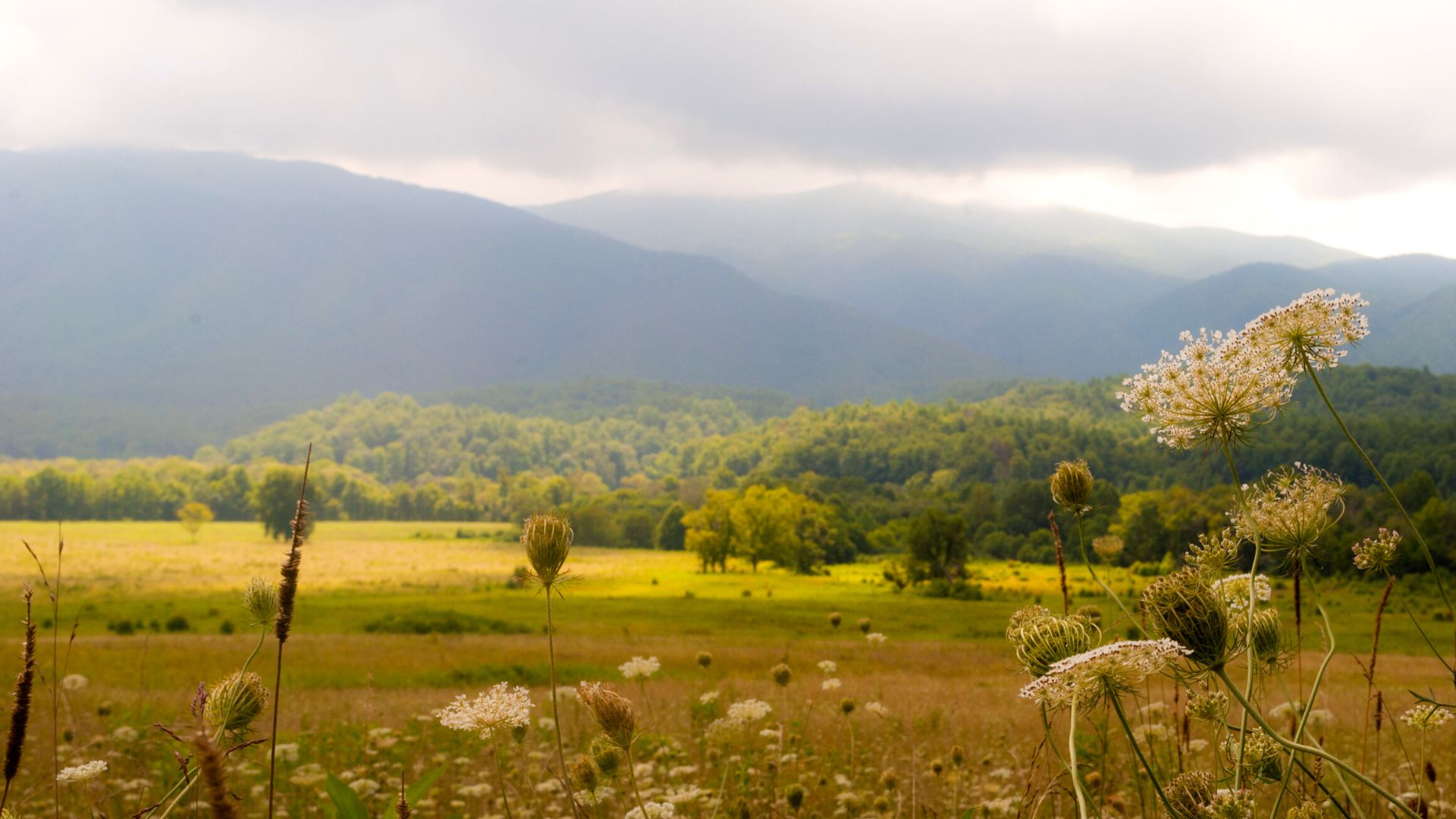 Summer—the park's most crowded season—is another fantastic time to visit the Smokies. The warmer temperatures are sublime for hiking and backpacking (think: lush forests and green meadows still dotted with wildflowers from spring), and the hot days give way to cooler nights, perfect for stargazing from the comfort of your tent. While the summer months can bring on heat and humidity, hikers can cool off by taking a dip in the park's many streams and rivers or by embracing the occasional afternoon rain shower.
With 150 trails in the park and more than 100 backcountry campsites, visiting in the summer can mean greater trail selection when planning a hiking or backpacking trip. There are, however, increased crowds during this time of year, so we recommend arriving at the trailhead early and preparing a backup plan if you arrive at an overly-crowded parking lot. One of the best ways to avoid crowds on the trail is to select less popular hikes, avoid hiking on weekends, and hike early. Remember, the further you hike, the fewer people you'll come across!
Another benefit of visiting the park on a summer weekday is the potential for decreased car traffic at Cades Cove. Every Wednesday between May 4th to September 28th, the park closes vehicle traffic on Cades Cove Loop Road, opening the 11-mile loop up to foot and bicycle traffic.
Given the increased heat during the summer months—with average highs nearing 80 degrees—water activities in and near the park's rivers and lakes can provide a much-needed respite. A great way to experience both hiking and paddling in the park (while taking off some planning stress!) is to go on a guided paddle and hike trip. Our guided trips are all-inclusive with gear, transportation, and permits all included, allowing you to fully embrace the outdoors without worrying about the details.
Fall
Just like spring, the crisp fall mornings and evenings of autumn make it an ideal time of year for hiking, backpacking, and fishing. With daily temperatures averaging highs in the 60s and lows in the 40s, fall is one of the best seasons for outdoor adventure in the Smokies.
One thing that sets fall apart from other seasons is the vibrant fall foliage, which brings millions of visitors to the park each year. The fall color display usually peaks at mid and lower elevations between mid-October and early November. The fall is also a popular time to drive the Cades Cove loop trail, where visitors enjoy day hikes and fall foliage along the way. For more solitude, you might want to explore less-trafficked regions of the park, such as Oconaluftee, Cataloochee, Balsam Mountain, and Deep Creek. For wildlife lovers, you might have a chance to witness the annual elk rut (the elk's breeding season), which takes place from mid-September through October on the North Carolina side of the park.
Want to increase your odds of witnessing a showcase of fall colors? Consider coming with us on a fall colors guided backpacking trip. On this 4-day guided trip, you'll admire the vibrant sights and sounds of fall while hiking along mountain ridges and sleeping in amazing campsites.
Winter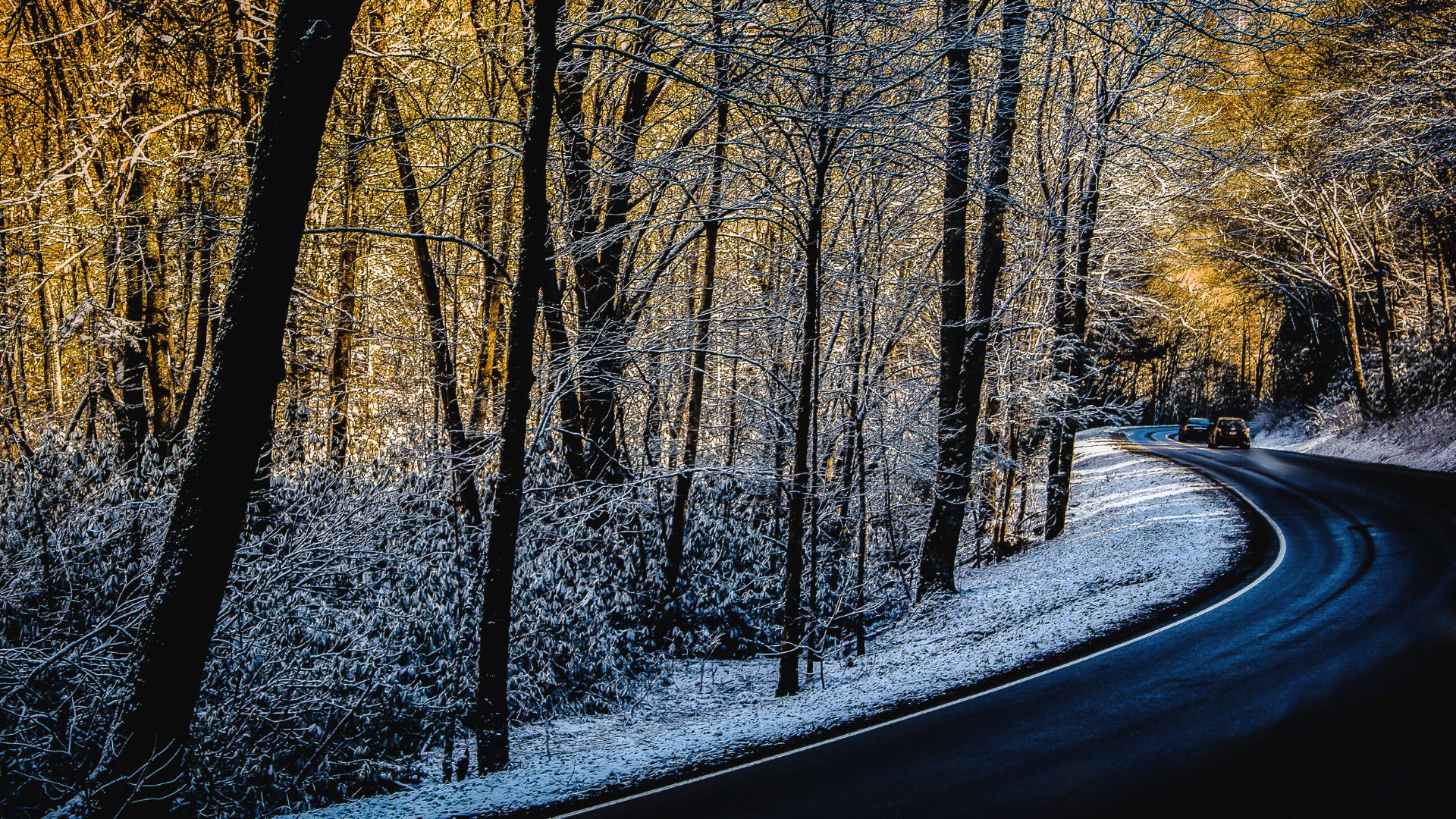 While many U.S. parks experience closures during the winter months, the Smokies is open year-round, making it a solid destination for outdoor winter adventure. This is especially true for hikers seeking solitude, as winter's colder temperatures keep many of the park's visitors at home. Another benefit of visiting the park in the winter is that the deciduous trees have lost their leaves, creating more expansive vistas of rolling hills and snow-covered peaks.
While there are more road and trail closures this time of year, the Smokies are typically exempt from extreme winter temps given their southeastern locale. Snow is not uncommon in the park, however, so always be sure to check weather forecasts and trail and road closures ahead of time. Notably, the road leading to Clingman's Dome—the park's highest point—is closed from December to late March, so plan accordingly if you're hoping to drive to this popular destination. If you're up for the trek, however, Clingman's Dome can still be accessed in winter by taking a 15-mile hike on the Appalachian Trail.
Winter trail closures can make visiting the park more challenging, but opting for a guided backpacking trip can be a great way to access the park during this quieter season. Our 3-4 day guided trip offers the chance to experience sweeping mountain views, wildlife, and fascinating historical sites.
Want to experience all that the Great Smoky Mountains have to offer? No matter what season you choose, this incredible mountainscape has something to offer every outdoor lover. Come with us on our next backpacking trip to see for yourself why this park is one not to miss.