International sports events bring together the finest athletes from around the globe, offering a rare opportunity to witness exceptional skill, talent, and athleticism. Sports travel enthusiasts see these occasions as unique opportunities to get in on the action.
Whether it's a European football tournament (soccer, for my U.S. readers), Olympic Games, Monaco Grand Prix, or Tour de France, these events showcase the peak of sports performance and provide unforgettable moments that can inspire and captivate spectators.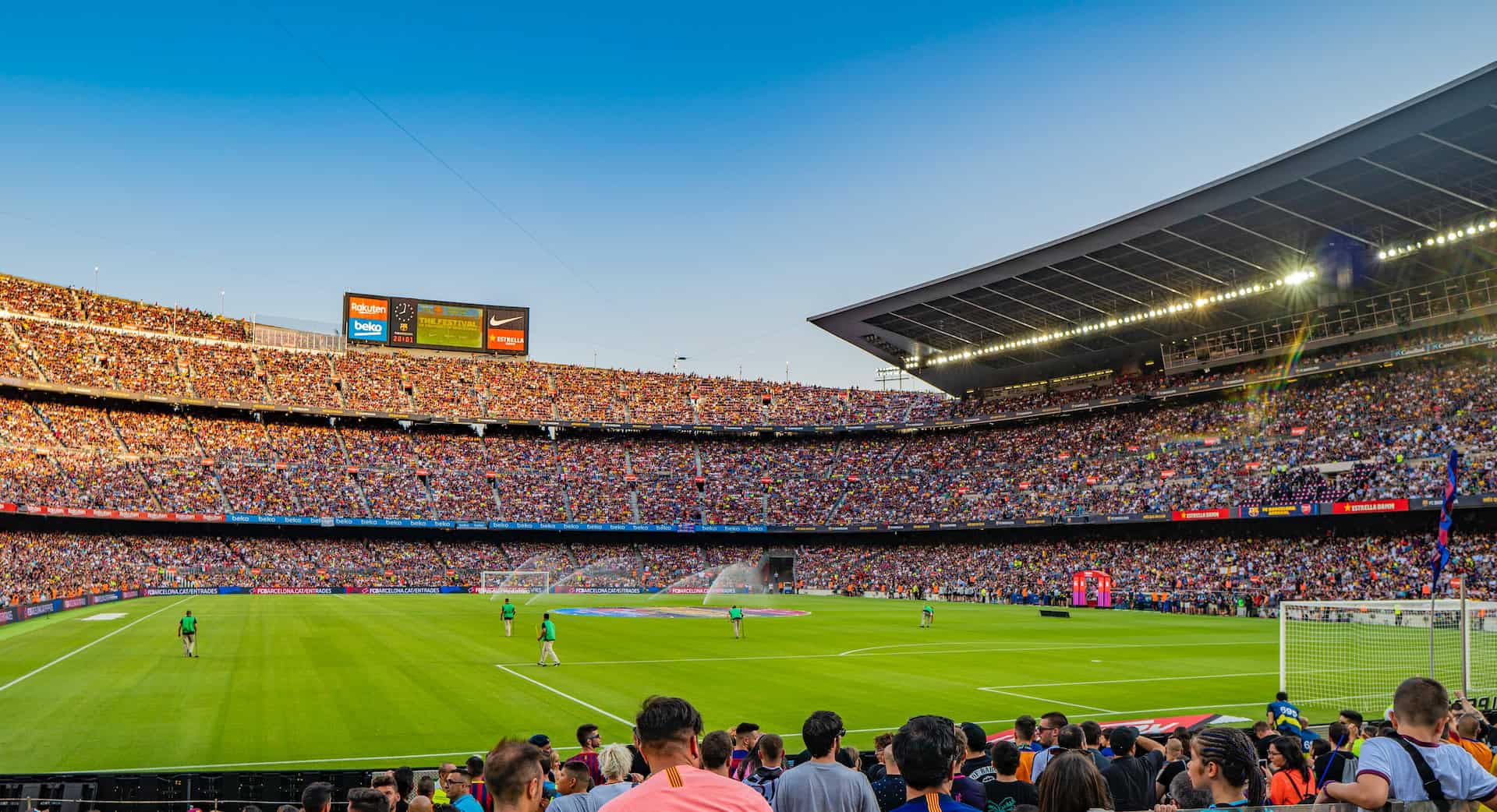 A through line of my backpacking trip around the world was attending elite sporting events wherever possible.
These included an Australian Open Final in Melbourne (Djokovic's first win at a major), Lionel Messi playing for FC Barcelona, and a World Cup qualifying match between Colombia and Peru.
Whether you stumble upon events like I did or book packages with hotel accommodations through GO Sport Travel, attending international competitions can be a unique thrill. Here are a few more reasons to add them to your itinerary.
Why Travel for Sports?
Host Cities
Top sporting events often take place in vibrant cities and countries that use these occasions to showcase their culture, heritage, and hospitality.
While there for the contest, you can explore the host city's landmarks, museums, and attractions, enhancing your overall travel experience. Sports become a gateway to discovering new destinations.
This is currently appealing to me as it relates to Formula 1 racing, a sport I only got into after moving to Austin, Texas (home to the United States Grand Prix).
Formula 1 holds races in a wide variety of destinations, including Europe, the Middle East, Asia, Australia, the U.S., and Latin America.
After attending several U.S. races, I traveled to Montreal for my first Canadian Grand Prix.
The event was the catalyst for the trip. However, as these races occur over a weekend, I had plenty of time to explore Montreal.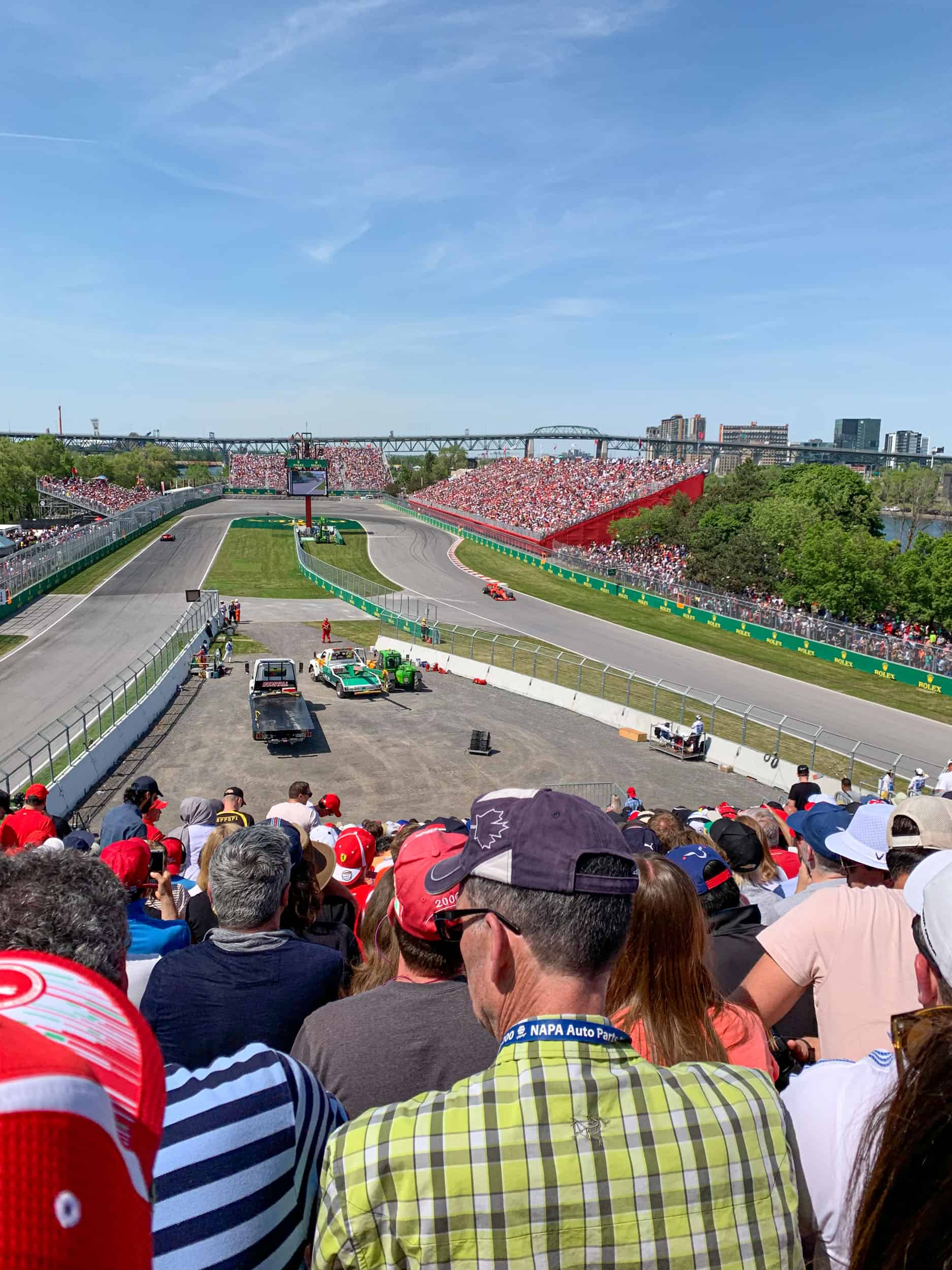 Next, I have my eye on the Mexico Grand Prix, held every fall in Mexico City, a two-hour flight from Texas.
Cultural Exchange
Traveling for sports allows you to immerse yourself in different cultures and experience the distinctive atmosphere that only these events can offer.
You'll meet people from diverse backgrounds who share a common passion for the sport you're attending, fostering cross-cultural connections and potential friendships.
Exposing yourself to new languages, traditions, and cuisines can broaden your horizons and deepen your understanding of the world. The personal growth I've experienced through this process has helped make me who I am today.
Uniting Nations
Sports have a unique ability to bring people together, transcending national boundaries and fostering a sense of unity.
International sports events create an environment where nations compete peacefully, promoting goodwill and understanding.
Witnessing the camaraderie and sportsmanship on display can remind us of the common bonds that connect us all, regardless of nationality or background.
And having some knowledge of an international sport like football (soccer) can make it easier to strike up conversations abroad.
Most major cities have at least one English or Irish pub where games are shown.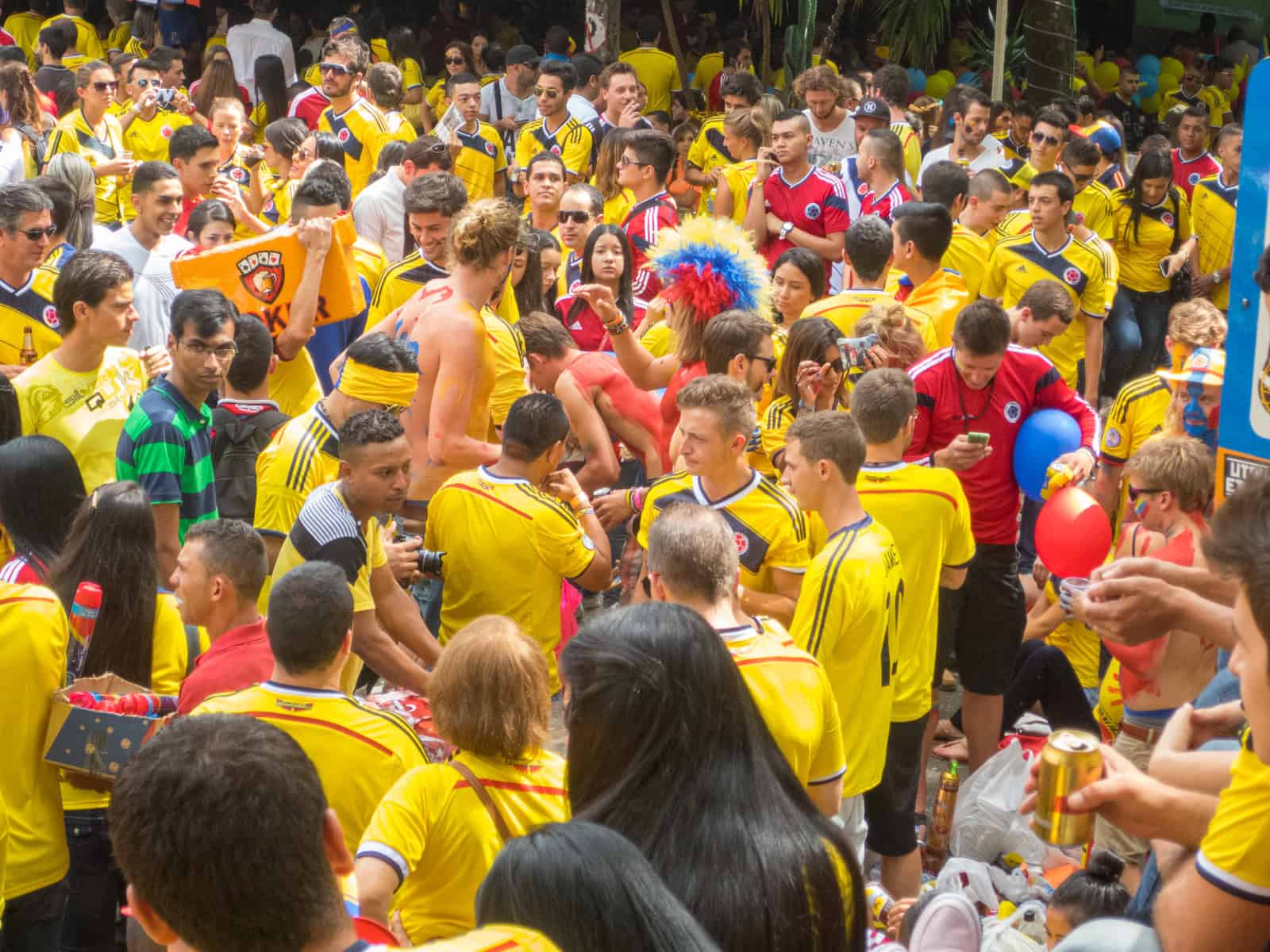 Unforgettable Atmosphere
The energy and excitement surrounding the World Cup and the Olympics are unparalleled.
The crowd's roar, the buzz of anticipation, and the collective celebration create an electric and infectious atmosphere.
Being part of a passionate crowd, cheering for your favorite team or athlete, and sharing the emotional highs and lows with fellow fans is an experience that can create memories to last a lifetime.
I'm reminded of my first backpacking trip to Europe when my college friends and I landed in Paris on the day of the 1998 World Cup Final between Brazil and France, the host nation.
We roamed around Paris with our backpacks in the mid-summer sun, unsure why finding accommodation was so hard. We finally did, by a train station, and then wondered why nobody was in the streets.
Our confusion turned to amazement when those empty streets were flooded with Parisians after the match, celebrating the home country's win over Brazil.
By luck, we were there to see the French singing and marching through the streets; it was only the sixth time that a host nation also won the tournament.
Iconic Venues
Many international sports events take place in historic venues with their own stories.
From the Maracanã Stadium in Rio de Janeiro, Brazil, to Wimbledon's Centre Court in London, these venues have seen legendary performances and become symbols of sporting greatness.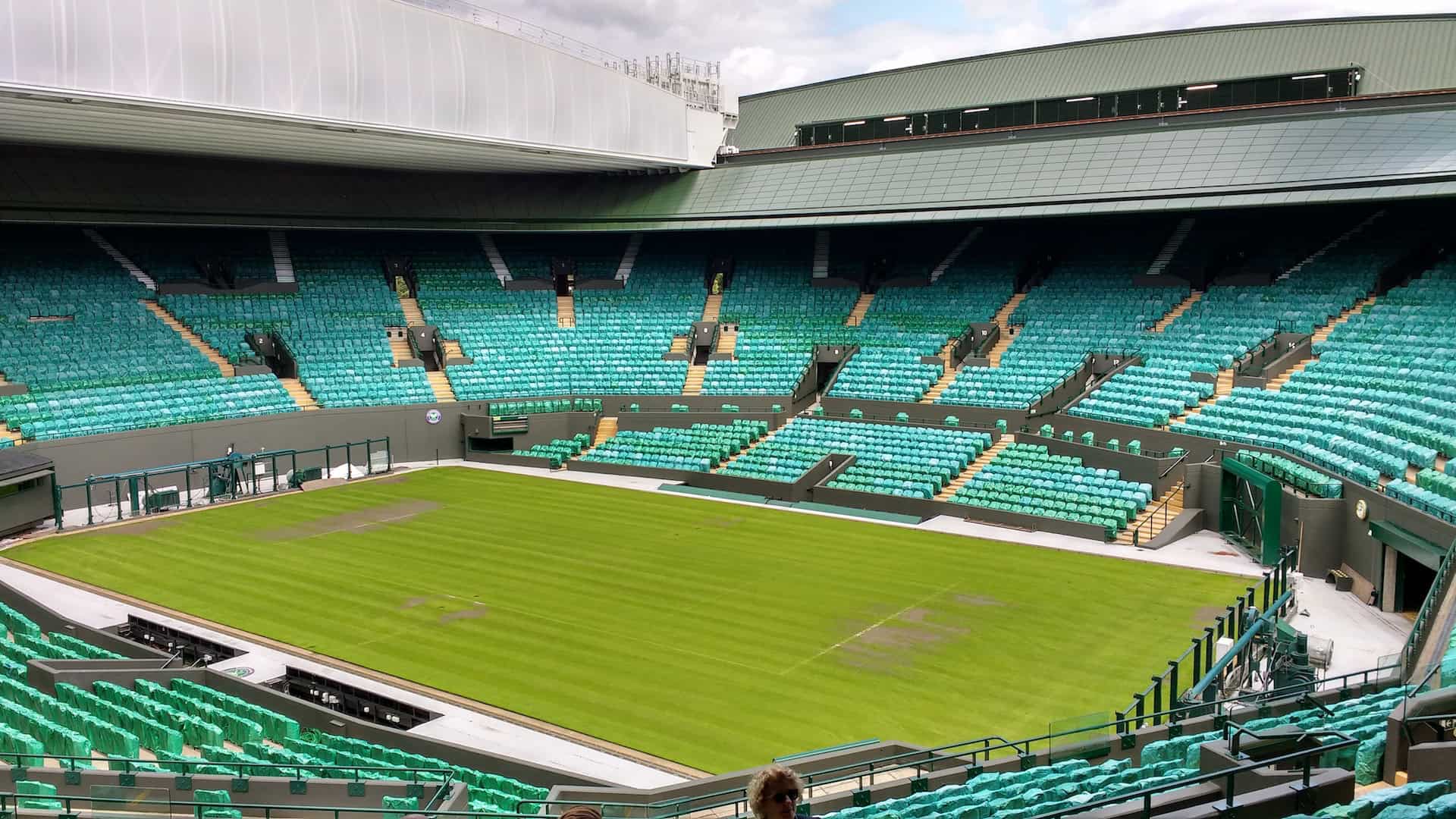 The Beijing National Stadium, also known as the Bird's Nest, was built for the 2008 Summer Olympics. Its innovative design and architectural features made it a symbol of the games.
Camp Nou in Barcelona, where I saw Lionel Messi play, is the largest stadium in Europe, with a capacity of over 99,000 fans. It has featured some of the most memorable football matches in history.
The Stade de France is the national stadium of France and has hosted significant football matches, including the final of the 1998 FIFA World Cup and the UEFA Champions League final.
Yankee Stadium is the home of the New York Yankees, one of the most successful baseball teams in history. Growing up nearby, I fondly remember family outings to see them play there.
For travelers visiting the Big Apple, catching a home game is the quintessential New York experience.
Unpredictable Drama
International sports events are renowned for their moments of drama, upsets, and unexpected outcomes.
These events provide edge-of-your-seat excitement and unpredictability, from underdog victories to record-breaking performances.
With all its twists and turns, catching history in the making can be an exhilarating experience.
If you've watched on TV at home and found an event enthralling, imagine being there in person!
Buying sports travel packages can help with the costs, but I also recommend planning as far in advance as possible. Hotel rooms can be booked months, possibly even years, in advance.
In conclusion, sports travel offers opportunities to see the world's greatest athletes, immerse yourself in a new culture, and experience the rush of competition at the highest levels.
______
This story is brought to you in partnership with GO Sport Travel.
Dave is the Founder and Editor in Chief of Go Backpacking and Feastio. He's been to 66 countries and lived in Colombia and Peru. Read the full story of how he became a travel blogger.
Planning a trip? Go Backpacking recommends: