Near the South China Sea in Central Vietnam, an ancient town thrives. An international trading port for centuries, Hoi An disappeared from prominence in the late 18th century.
More than 200 years later, the Vietnamese city has seen a resurgence, transforming into a bustling tourist destination.
Strings of colorful lanterns illuminate the landscape. Pagodas and temples make a grand statement with their majestic architecture. Yellow houses once used by merchants line the narrow, winding streets.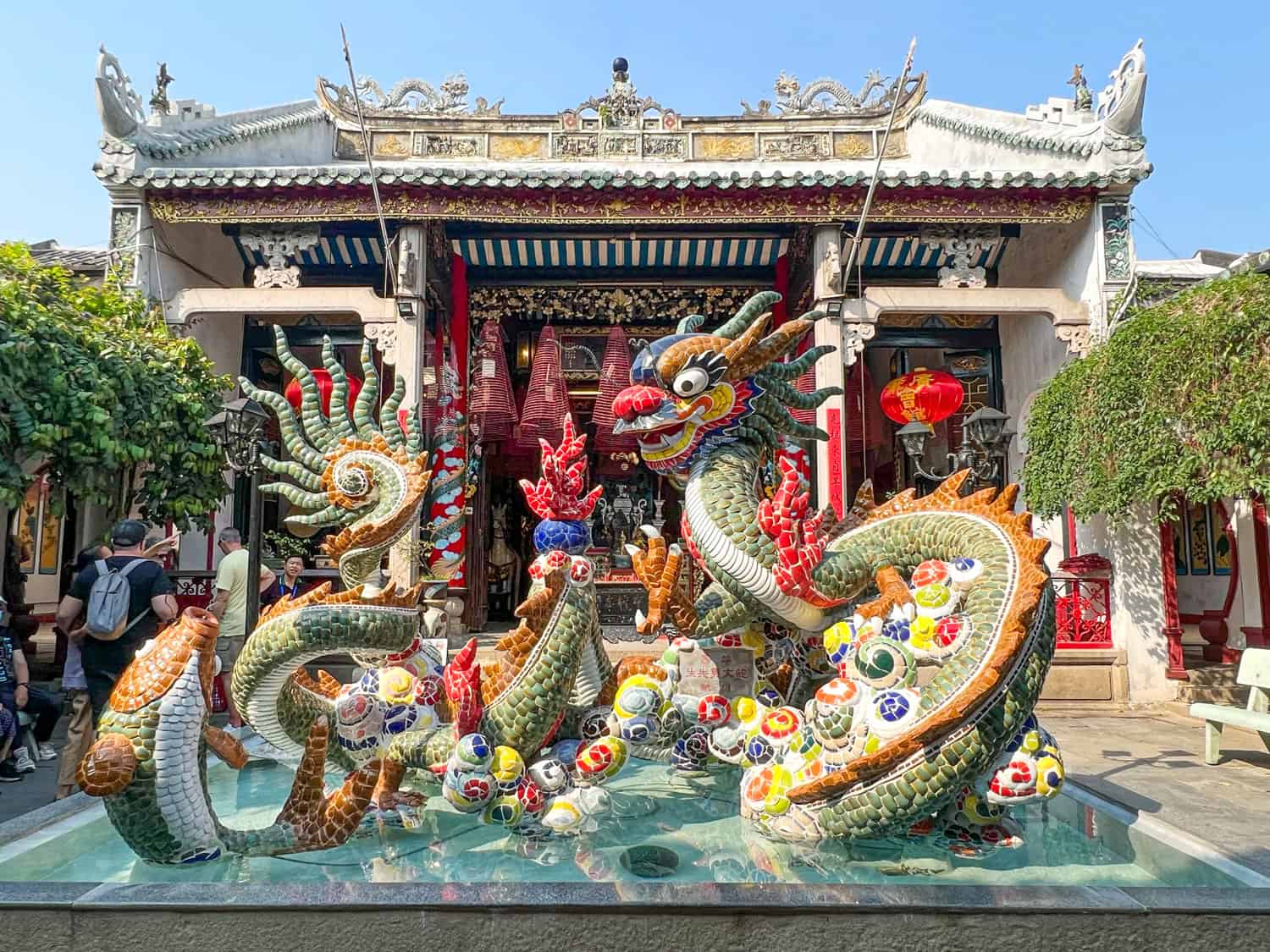 Now, they're brimming with tourists, sipping coffee, sampling Vietnamese cuisine, bartering for cheap goods, and coveting tailor-made suits and dresses.
Sampans and cruise boats drift lazily down the Thu Bon River, setting one of Vietnam's most iconic scenes.
Hoi An's old town oozes charm. Nestled in the Quang Nam province of Central Vietnam, the UNESCO World Heritage Site is a delightful convergence of French, Vietnamese, Japanese, and Chinese architecture.
Mix in the regional cuisine, the shimmering river, and the sacred shrines, and it's hard not to fall in love with Hoi An.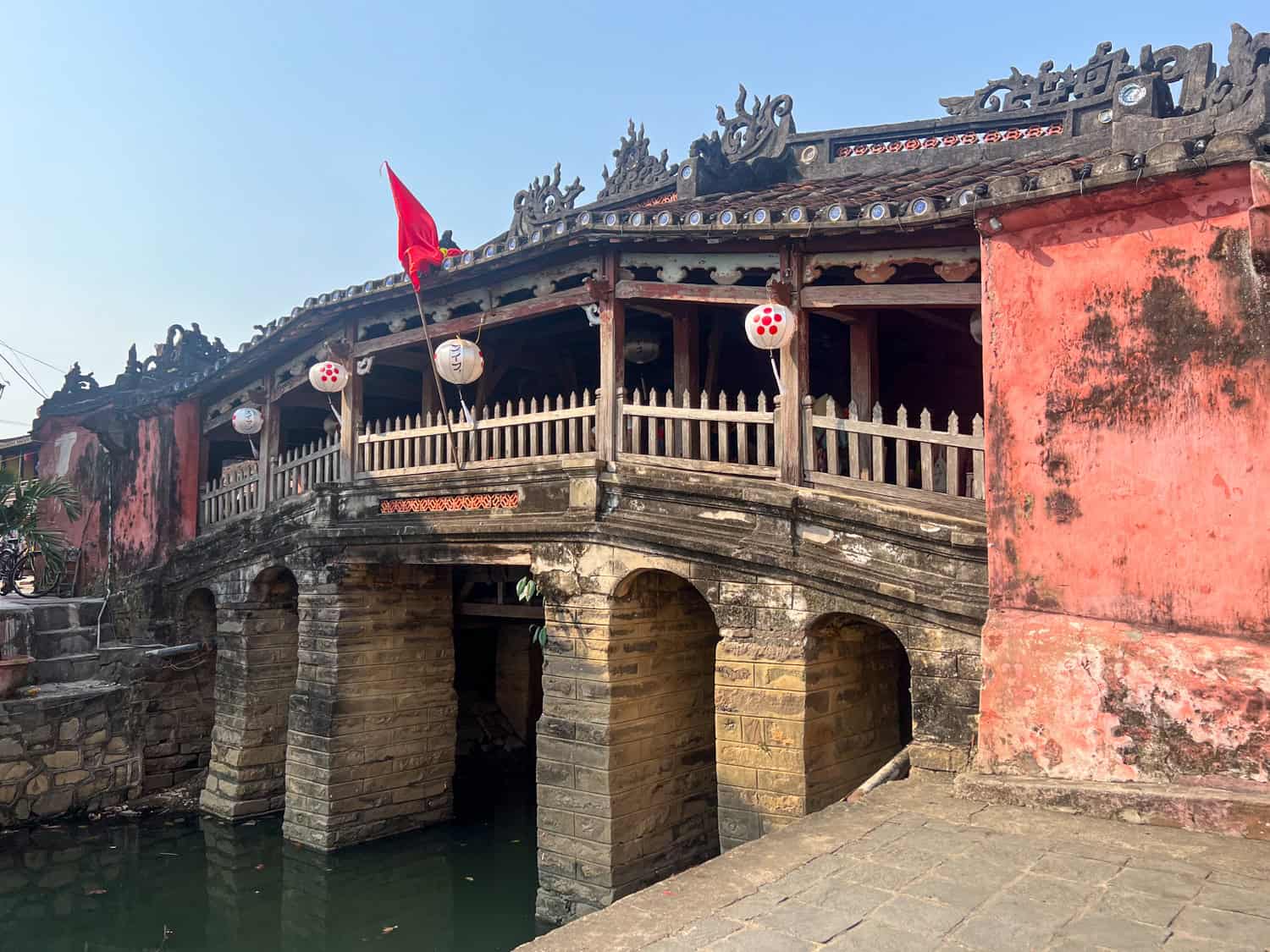 The lack of vehicles allowed in the old town makes it even more beguiling. Restricted for most of the day, visitors meander the thriving marketplace without worrying about motorbike exhaust or noise.
Bicycles and cyclos make the cramped roads denser but also add to the town's charm. 
It's a lovely trip back in time, one with historical, cultural, and spiritual significance. And that's before dusk when Hoi An becomes a magical lantern city.
There's no other place in Vietnam quite like it. Here are some of the best things to do in this enchanting city, whether you have a few hours or days.
Top Things To Do in Hoi An
1. Walk the Temple Bridge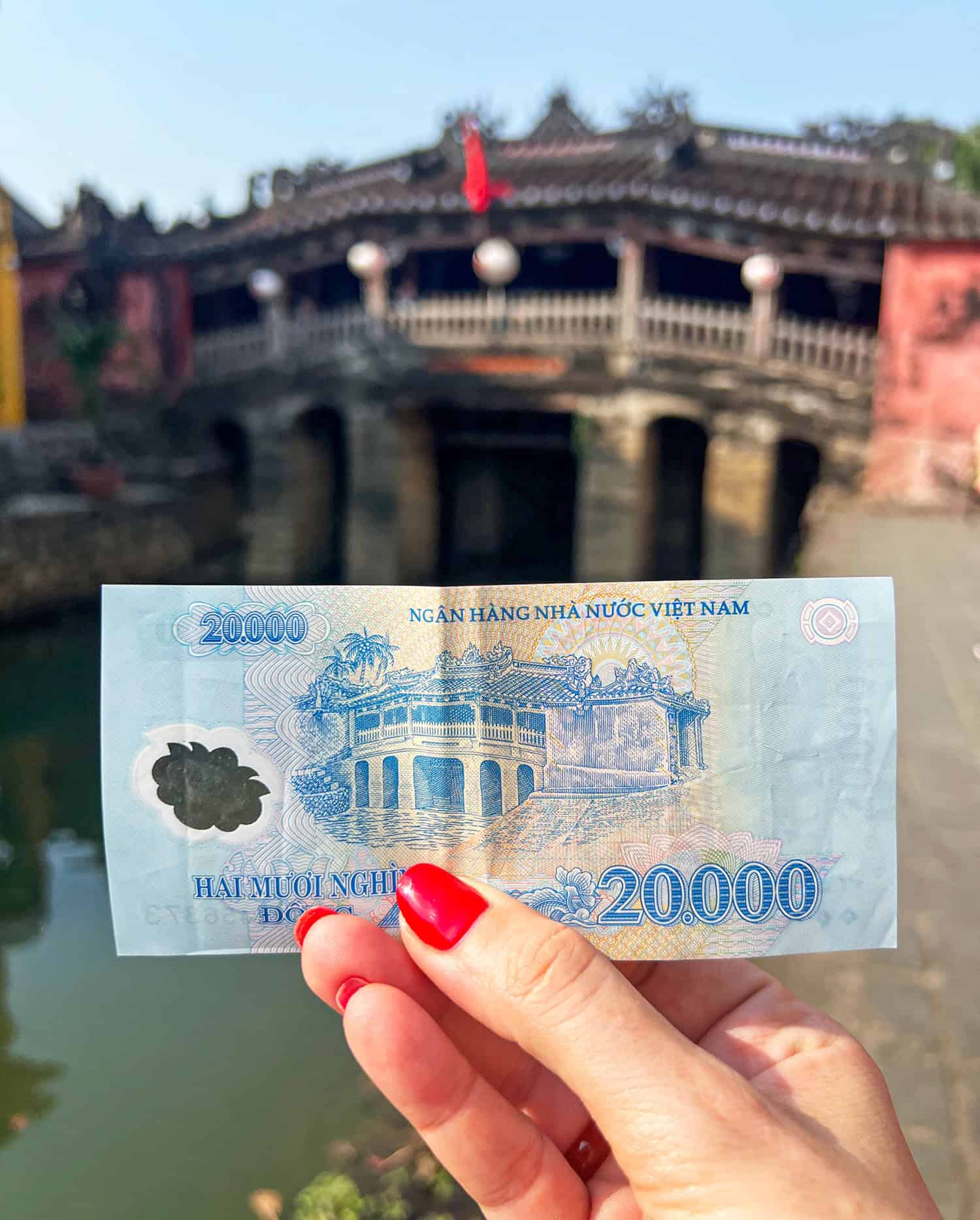 The Chua Cau, also known as the Temple Bridge or the Japanese Covered Bridge, is a must to walk across.
More than 400 years old, the beautiful relic represents the physical connection between the Chinese and Japanese sides of town. 
The ornate bridge boasts intricately carved columns, a curved roof, and a tiny temple. Even more impressive, the ancient bridge is built entirely of wood. 
You might also recognize the bridge from your Vietnamese money. It's displayed on the 20,000 VND note.
2. Sample the Cafes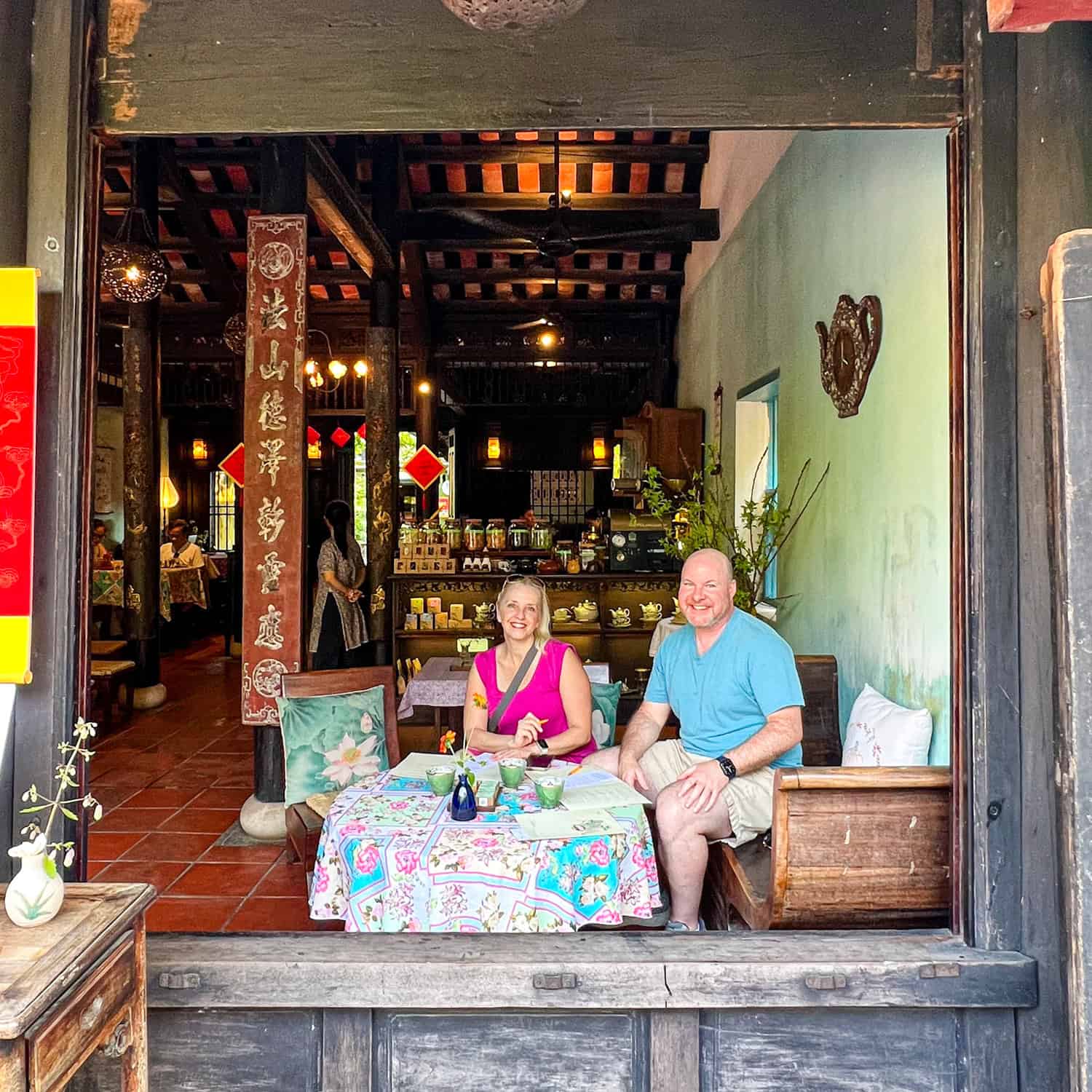 We enjoyed the beauty of silence at Reaching Out Teahouse, a tranquil teahouse with hearing and speech-impaired staff. One of our friends, who has a Cochlear implant, enthusiastically signed with our waitress.
The teahouse offers an assortment of Vietnamese coffees and teas. For the indecisive, their tasting sets are a fabulous option.
Their tea and coffee flights come with three offerings and handmade cookies. There's also a cookie sampler platter featuring handmade cookies, cakes, and candy for those with a sweet tooth.
We were also delighted to discover Phin, a foliage-covered cafe off the beaten path.
Related: The Perfect Coffee in Vietnam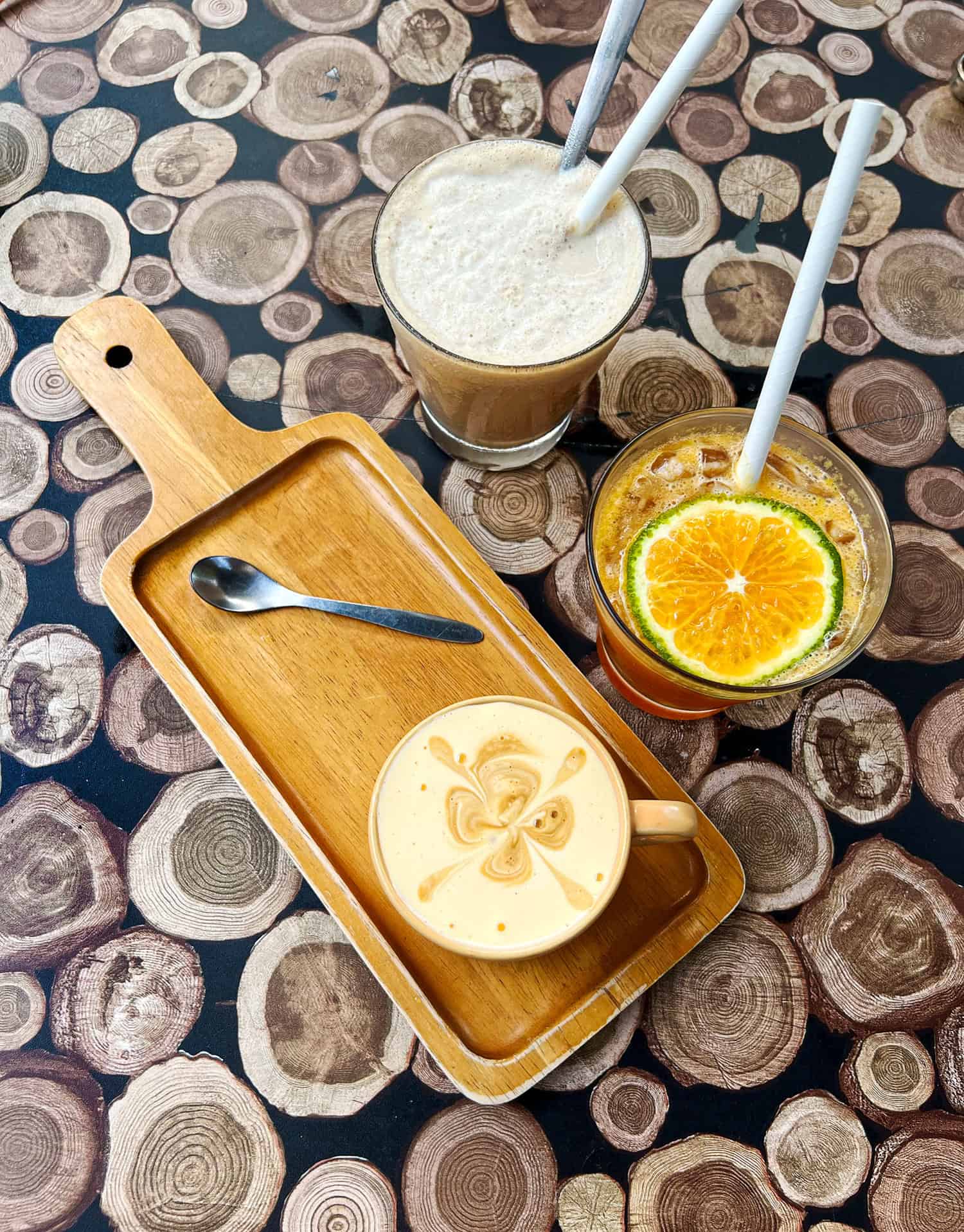 Wandering down narrow streets and away from the hubbub of the busy marketplace, we found the coffee house named for the metal tool used to brew traditional Vietnamese coffee. 
You don't want to miss an opportunity to sip on bold coffee from the region's famous Robusta beans. The cafe also carries refreshing iced teas and American-style salads and sandwiches.
3. Barter for a Great Deal
Back in the local market, shophouses line the streets. You'll find stall after stall with lanterns, ceramics, trinkets, and, most of all, clothes and shoes.
There are plenty of opportunities to find handmade silk and leather goods for an affordable price. Shopkeepers will barter with you but don't go overboard with your lower offer.
Most items are already reasonably priced, especially compared to U.S. and European prices. Plenty of other shops have similar wares if you're unhappy with a deal. Simply move on. 
4. Get a Custom-Made Garment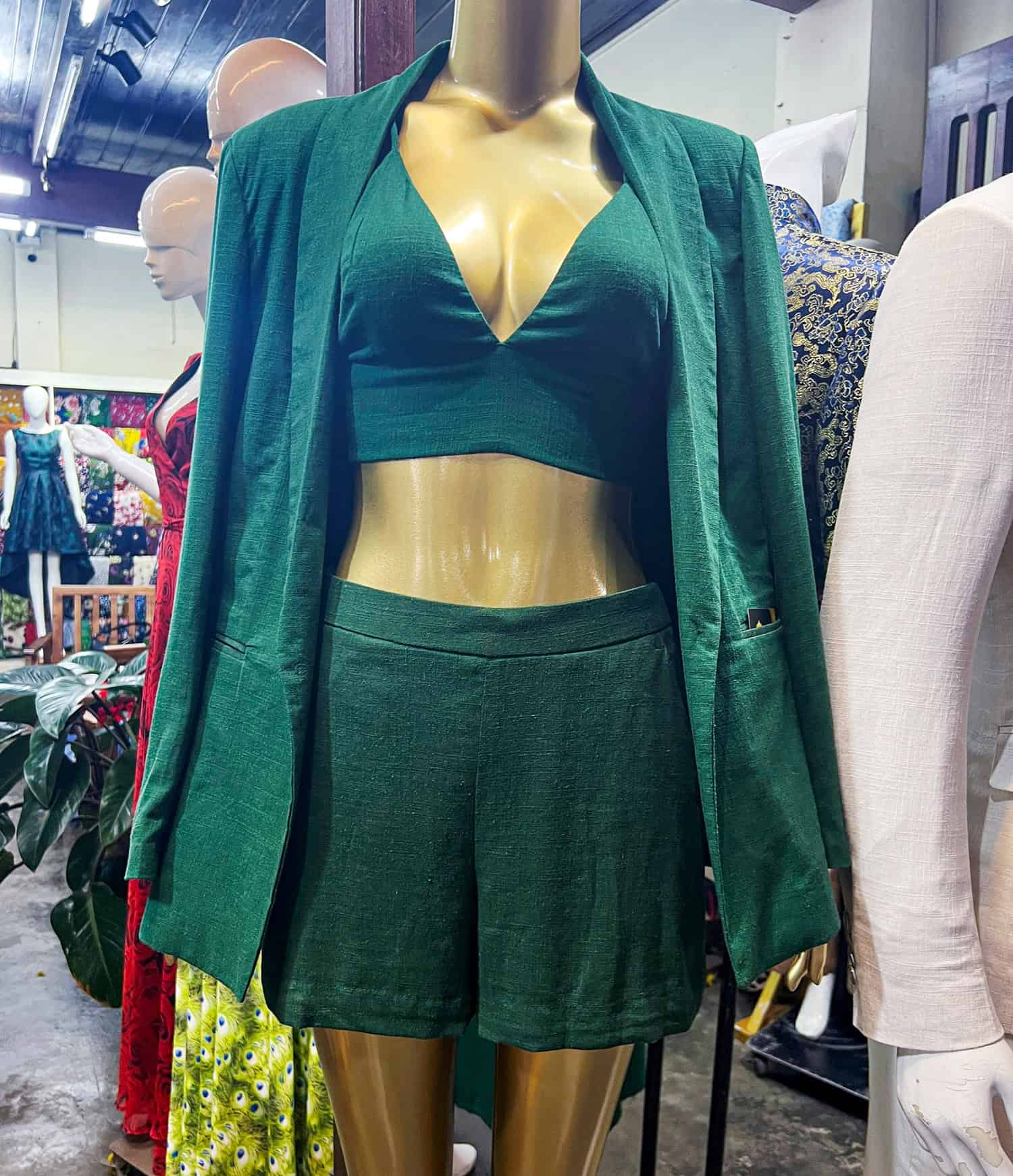 Hoi An is renowned for its skilled tailors, making the city one of the best places to order a handmade dress or suit. 
Fabric and tailor shops are available throughout the ancient city, with sample mannequins showing off the stylish shorts, pants, dresses, and suits that could be yours.
There are plenty of fabric options; take advantage of the abundance of silk to create an exceptional custom-made garment.
You'll find quality material and prices substantially less than you'd pay in the U.S. or Europe. Bringing a picture can help the tailors better match your vision. 
Most tailors can whip out an outfit in a day or two, which is ideal for traveling visitors. A suit can take longer, so be prepared to stop by a tailor when you arrive in Hoi An.
You can also cut some legwork by doing pre-trip research on the best tailors and gathering design ideas.
5. Learn About Silk-Weaving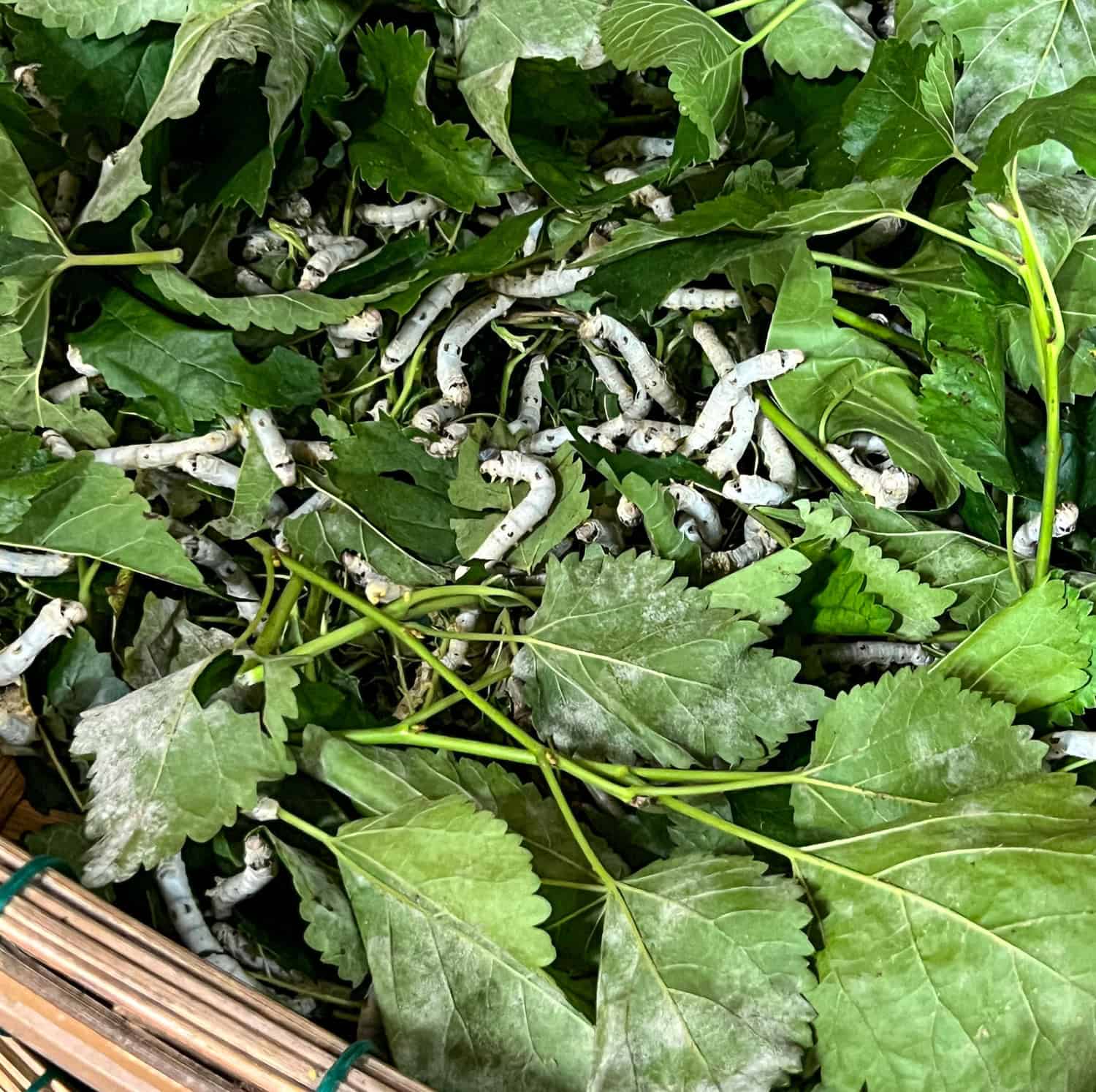 Go behind the scenes to see how all those gorgeous silk garments are made. The Hoi An Silk Village is a great place to get a guided tour and learn about traditional silk weaving.
You'll observe the silkworms, watch how the thread is woven into the fabric, and have the opportunity to purchase a beautiful silk souvenir.
The village offers several half-day tours, including a visit to the Quang Nam silk weaving house and one with a silk lantern-making component. 
If you want a quicker excursion, stop by Thang Loi, a fine arts handicraft company with more than 400 employees.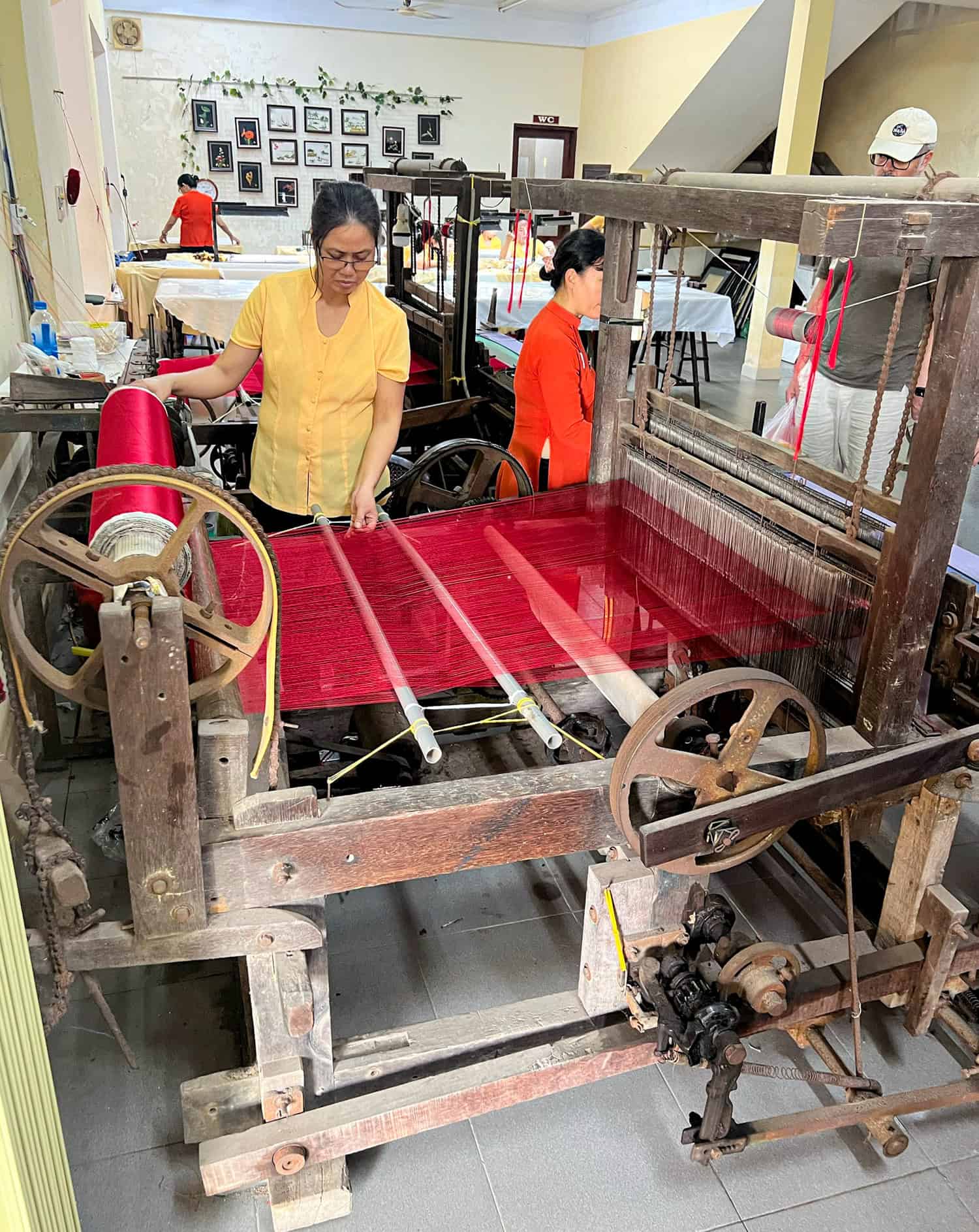 On our visit, we saw the silkworms up close, watched the weaving process, and observed embroiders creating handmade artwork. The shop also has artisans making sleeping mats, lanterns, and wood carvings.
An elaborate showroom enticed us with an assortment of silk dresses, suits, scarves, and ties. A friend chose a few colorful ties for her husband at a fraction of what she would have paid stateside.
Upstairs, the tailor shop is known for creating custom garments in less than a day.
6. Pay Your Respect at a Local Temple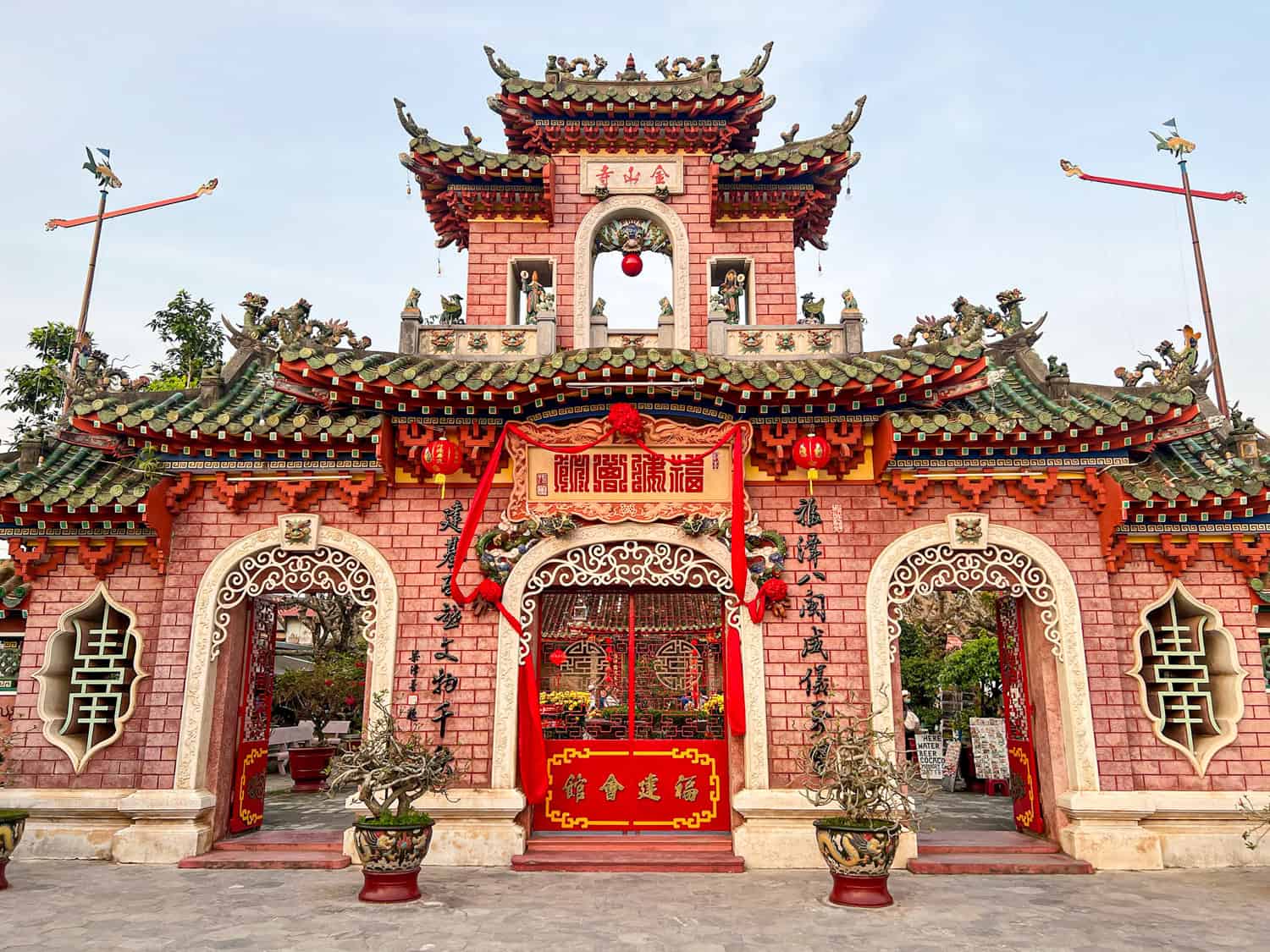 The ancient city is a sacred spot for temples and pagodas. There are dozens of spiritual sites, most centuries old. 
Visitors can appreciate the peaceful tranquility of these houses of worship, gathering a firsthand look at the historical and religious soul of the city. 
The largest place of worship is Phuc Kien Assembly Hall, also known as Fujian Assembly Hall.
Built in the 1690s, the extensive grounds feature elaborate Tam-style architecture with a stunning gate, two halls, a courtyard, and a backyard.
Another striking landmark is the Ba Mu Temple. Even older than Fujian Assembly Hall, the ancient temple is distinctive for the small pond in front of the entrance gate and the gate itself.
Restored in recent years, the gate is characterized by its three entrances and a circular window.
While most pagodas are free to visit, some temples in the old town require an entrance ticket (including Fujian Assembly Hall).
Tourists should dress respectfully, covering their shoulders and avoiding extremely casual attire. Guests are welcome to purchase incense and pray for blessings at the shrines.
7. Indulge your taste buds with culinary delights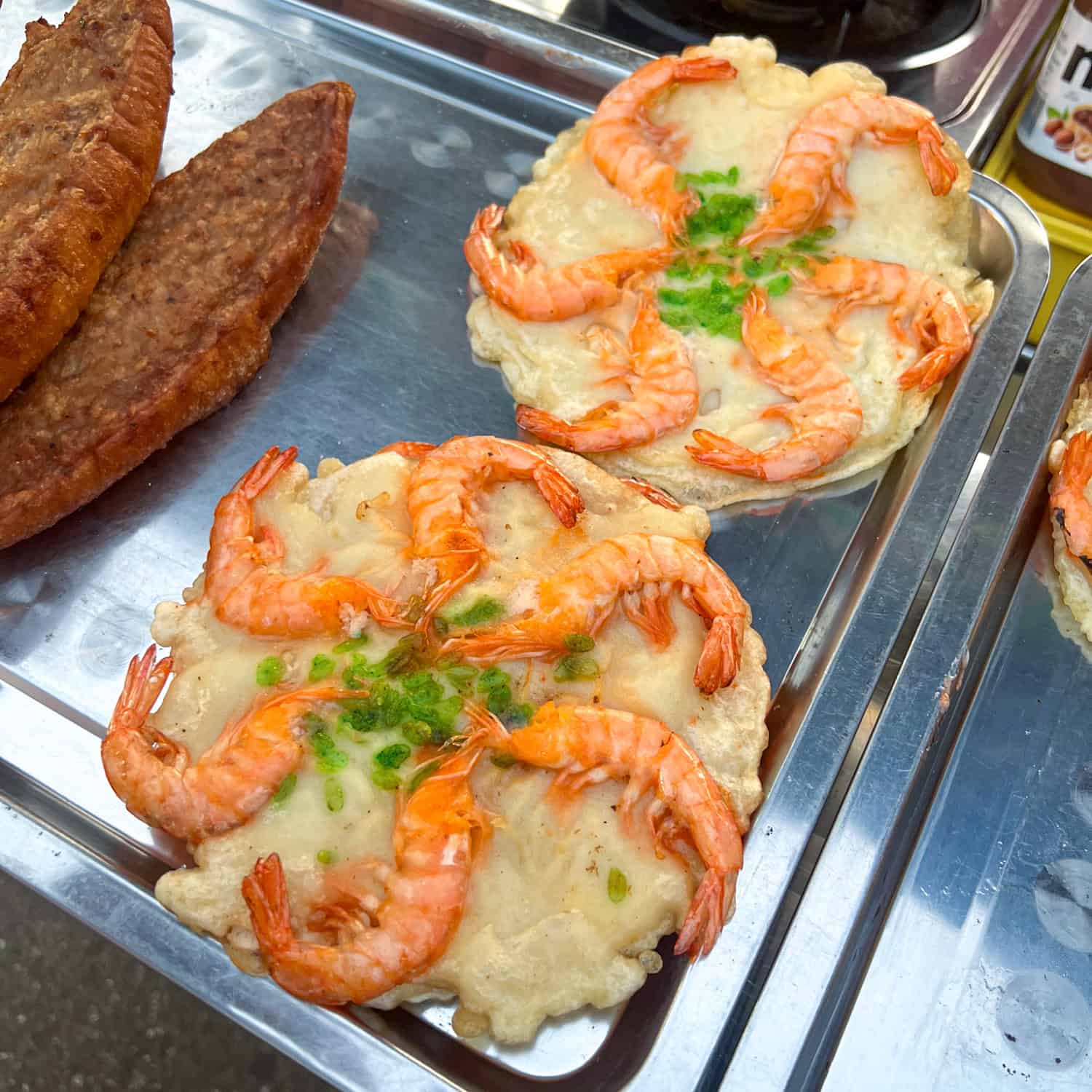 Hoi An is a delight for your eyes and a feast for your taste buds. You definitely won't go hungry in this town.
Street vendors and food stalls sell all types of cheap and delicious Vietnamese cuisine. Grab something as you wander around, or snag a low stool for a quick lunch. 
Banh mi is a street food staple. It can be found everywhere in Vietnam, but Banh Mi Phuong in Hoi An ancient town is considered the quintessential place to grab the famous sandwich.
The Hoi An Central Market features fresh meat, fruits, vegetables, and spices. But it also has numerous food stalls where foodies can try dumplings, noodle bowls, and sizzling pancakes. 
A local food tour is a delicious way to try multiple dishes, especially Hoi An specialties.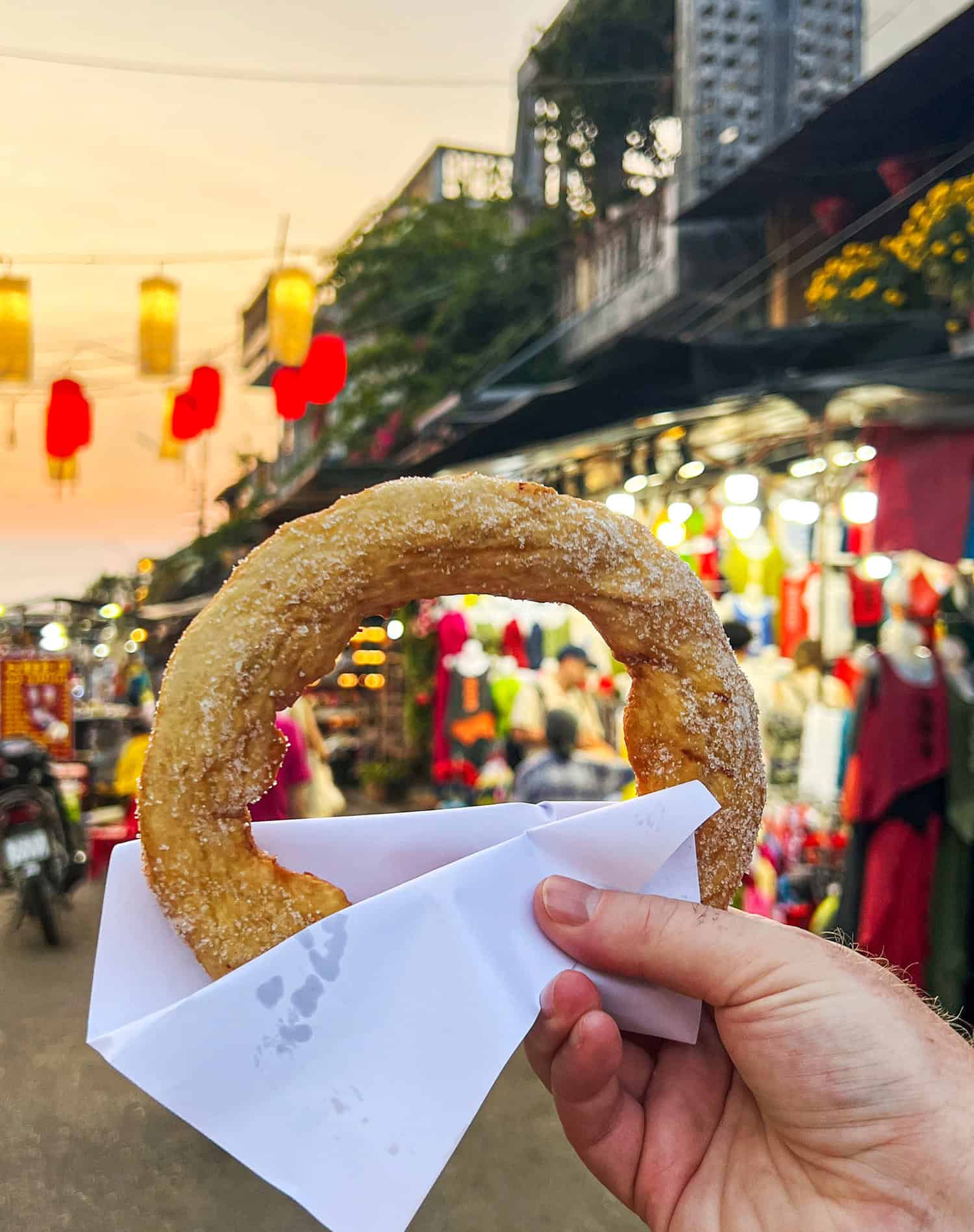 Cao lau is the most famous local cuisine, a flavorful noodle dish with pork and greens.
White rose dumplings, and Quang noodles are two more culinary delights distinctive to the ancient seaport town.
For those looking for a lighter experience, there are plenty of cafes and coffee shops. The riverside restaurants are also a picturesque choice for dinner.
A cooking class is another way to explore Vietnamese culture and cuisine. You'll learn traditional methods to prepare and cook authentic dishes.
Several classes include opportunities to meet local families and chefs and experience more of the Vietnamese countryside and lifestyle.
8. Take a Sunset Boat Ride in Hoi An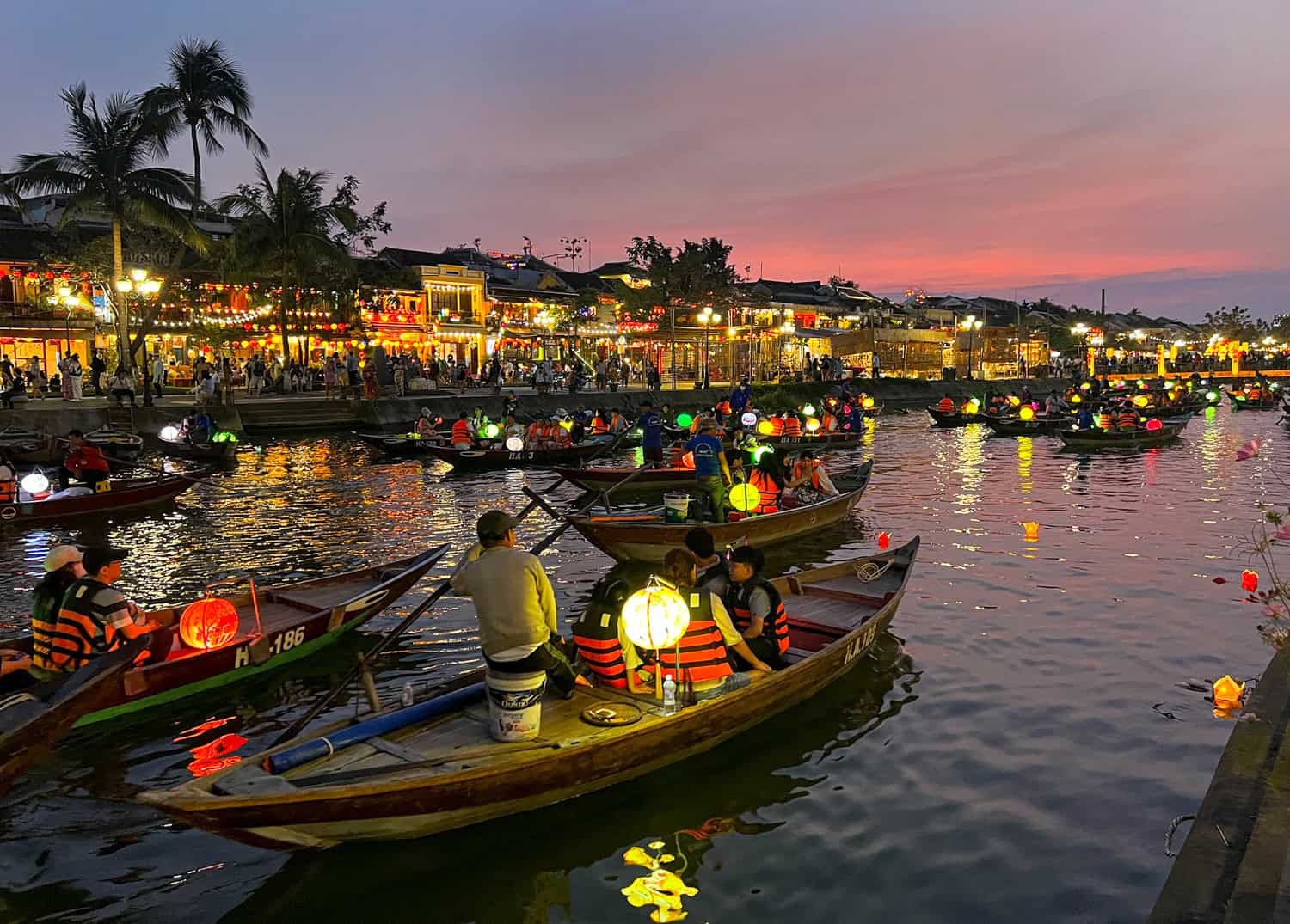 One of the magical aspects of Hoi An is the sunset along the river. As the sky lights up with warm colors, boats sail lazily along the Thu Bon River.
Paper lanterns along the riverbank, adjacent roads, and shops add to the luminous splendor.
The boats also carry paper lanterns, with smaller sampans holding up to four passengers, and covered cruise boats fitting more than double that. 
Lotus flower candles also float along the river. Purchased by tourists, they light a candle and place it in a paper lantern. The idea is the person makes a wish, and the river carries it on.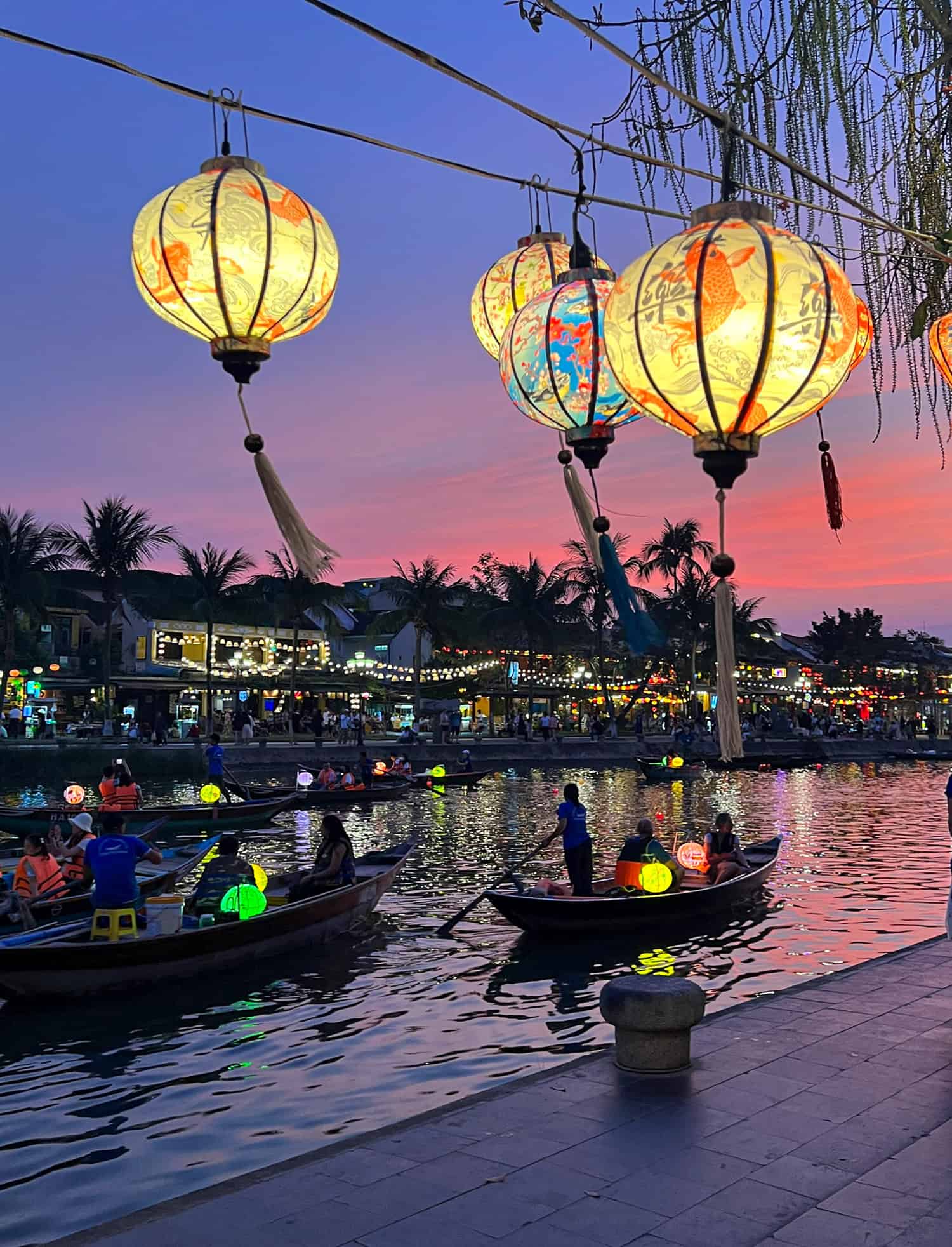 The lanterns, city lights, and sunset combine to create stunning, shimmering reflections in the water. It's a spectacular site to witness on or off a boat. 
The river snakes along several villages, making it a unique way to experience village life and witness skillful workers creating pottery and silk.
Another option is to take a half-day cruise from My Son with a local guide to see the Hindu ruins and conclude with the sunset cruise into Hoi An. 
9. Watch the City Turn Luminous
The best part of visiting Hoi An is the lanterns at dusk. The city lights up under the colorful paper lanterns, setting a delightful ambiance you don't want to miss. 
Thousands of lanterns stretch above the streets, connecting the yellow market houses from one historic building to the next.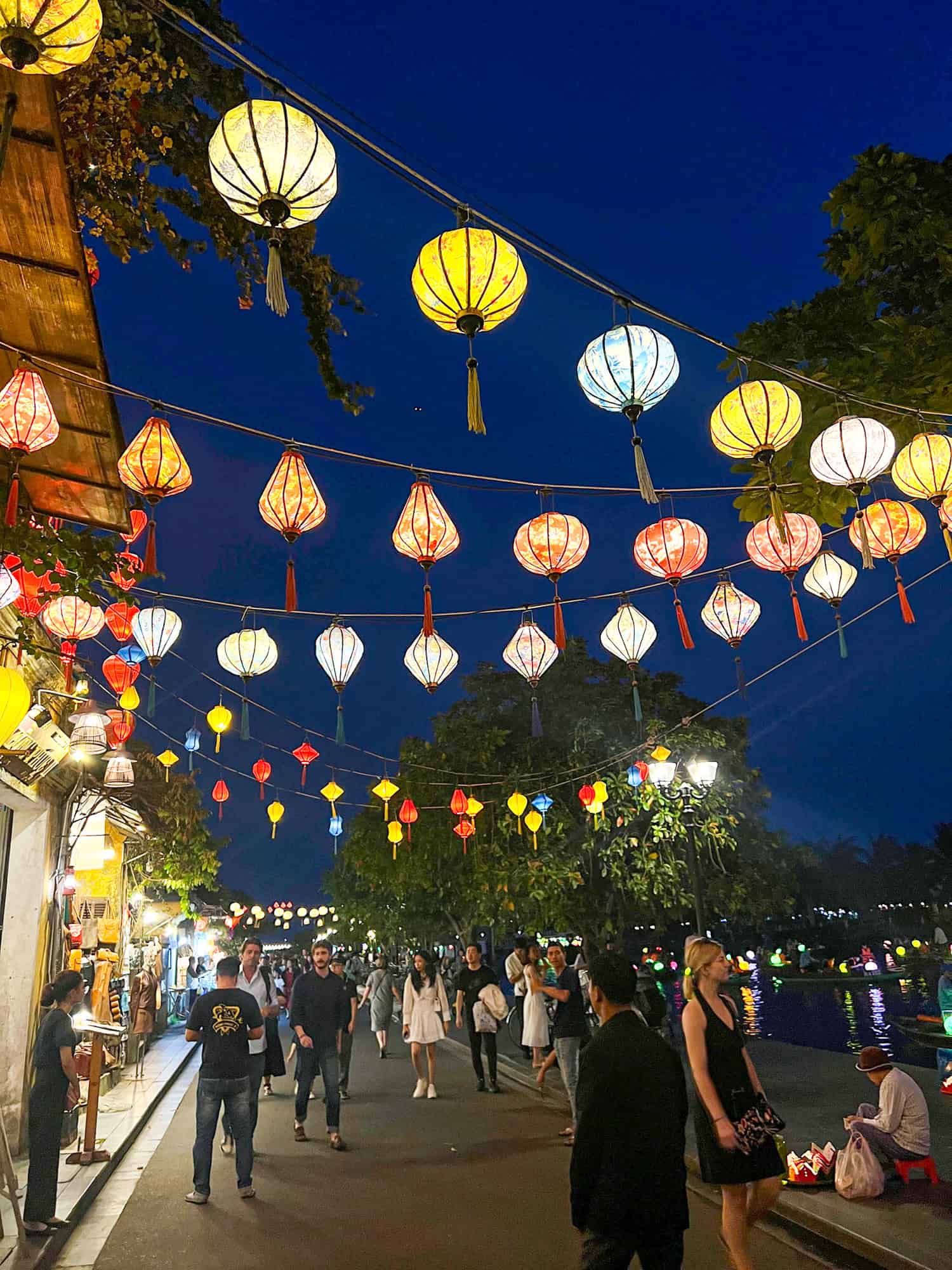 More lanterns light the riverbanks and boats, creating a lantern city of our Instagram dreams. There's an aura to it that pictures don't do justice.
As it grows darker, lights on the boats and shoreline create a neon effect on the water. On shore, the night market is also lit up, providing an opportunity to explore the city all over again.
Vendor stalls are chock full of lanterns, pottery, jewelry, clothing, and other souvenirs. There are also plenty of vendors selling street food and beverages. 
Strolling the riverbank and streets of Hoi An at night is one of the most popular things to do for good reason.
Getting There
If possible, Hoi An is the perfect place to stay for two or three nights, allowing you to capture all aspects of this magical city.
If budget or time constraints make several full days impossible, make a half-day visit to the old town of Hoi An. In this scenario, the best time to arrive is in the afternoon so that you can enjoy the evening ambiance.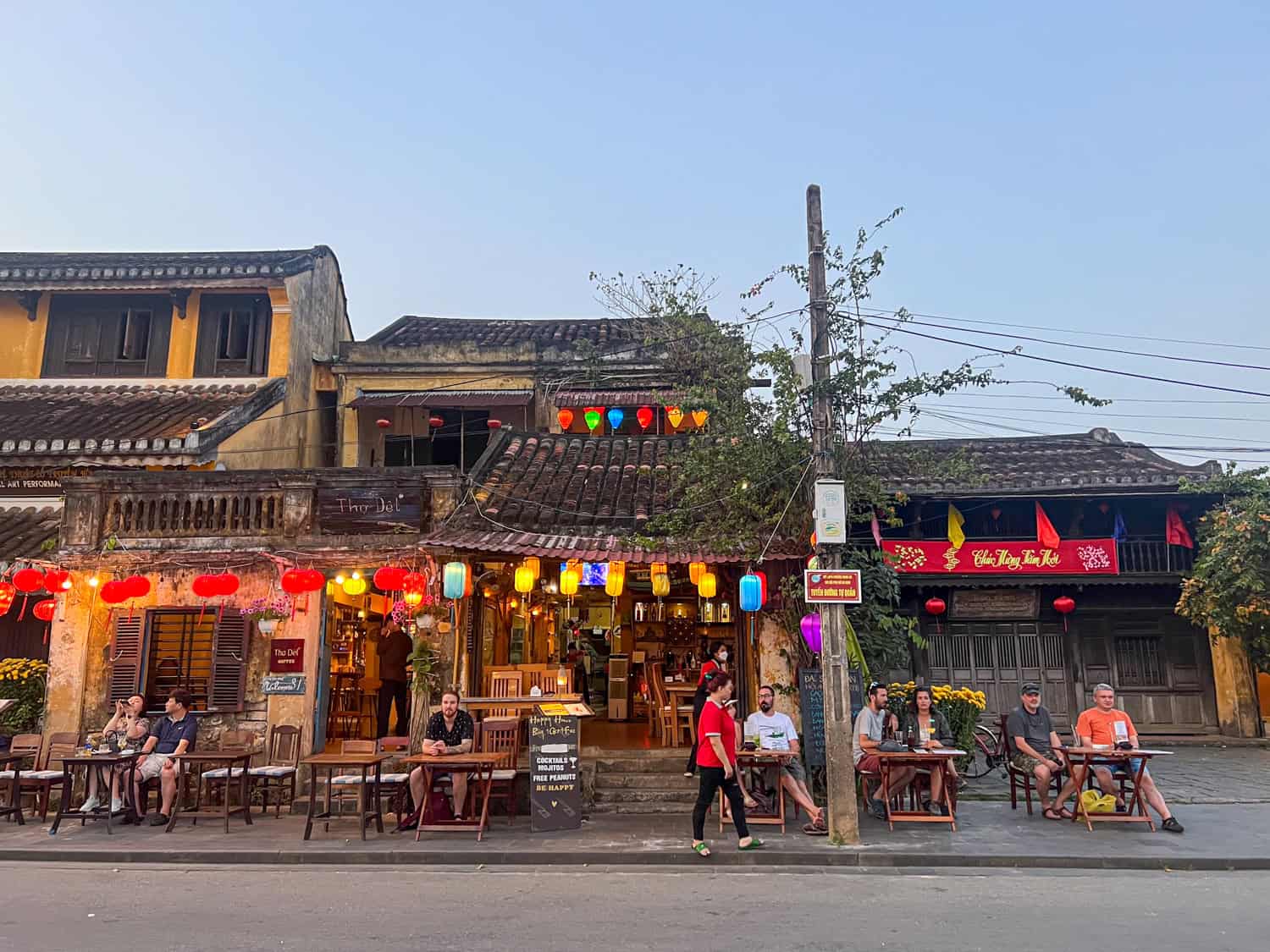 Visitors with more time should take advantage of the stellar beaches along Hoi An's coastline, especially An Bang and Cua Dai. They may also want to arrange a tour of the Cham Islands, a peaceful and worthy detour.
From Da Nang
Hoi An is only about 20 miles from Da Nang, a popular beach town with a regional airport and multiple daily flights to Ho Chi Minh City (Saigon) and Hanoi.
It's an hour-long bus ride from the Da Nang airport to Hoi An's central bus station. It's about a 15-minute walk to the old city center. 
You can also hire a private driver (Grab is the Vietnam version of Uber) or rent a motorbike.
Remember, motorbikes are not allowed in Hoi An ancient town for most of the day. If you're only spending a day in the city, a tour group shuttle bus may be the best way to get there. 
From Hue
Hue is farther north than Da Nang, so it will be a longer trip to Hoi An. A bus takes about 3.5 hours, while a hired car trip will take about 2.5 hours. 
A longer route over the Hai Van Pass takes about four hours but offers stunning mountain and coastal scenery.
A Hue train route also showcases similarly spectacular scenery, including mountains, beaches, rice fields, and lagoons.
Be aware the train stops at a station in Da Nang, not Hoi An, so you'll still need to utilize a public bus, car, or motorbike for the final leg.
Whether you stay in Hoi An or Da Nang, the Marble Mountains and Golden Bridge at Sun World Ba Na Hills will be within easy reach.
Planning a trip? Go Backpacking recommends: