Do you like to take thrilling outdoor adventures with your family? If yes, Texas' diverse and gorgeous landscapes are all you need this vacation season.
From stunning national parks to sparkling lakes and scenic trails, Texas offers many exciting outdoor adventures to boost excitement, exploration, and bonding opportunities.
Whether your family prefers adrenaline-pumping activities, serene nature retreats, or a little of both, Texas has something in store for kids and grown-ups alike.
Continue reading to learn more about top outdoor adventures in Texas for the whole family.
8 Adventure Spots in Texas
1. Big Bend National Park
Located in the southwest corner of Texas, Big Bend National Park is a great place to escape the hustle and bustle of everyday life and experience the beauty of the American Southwest.
The whole family can go camping in the Chisos Mountains or along the Rio Grande and hike the Lost Mine Trail, leading to stunning views. The Chihuahuan desert is perfect for stargazing, too.
The park is home to mountains, deserts, and canyons and is rich in wildlife, including black bears, mountain lions, coyotes, rattlesnakes, and hawks.
2. East Beach on Galveston Island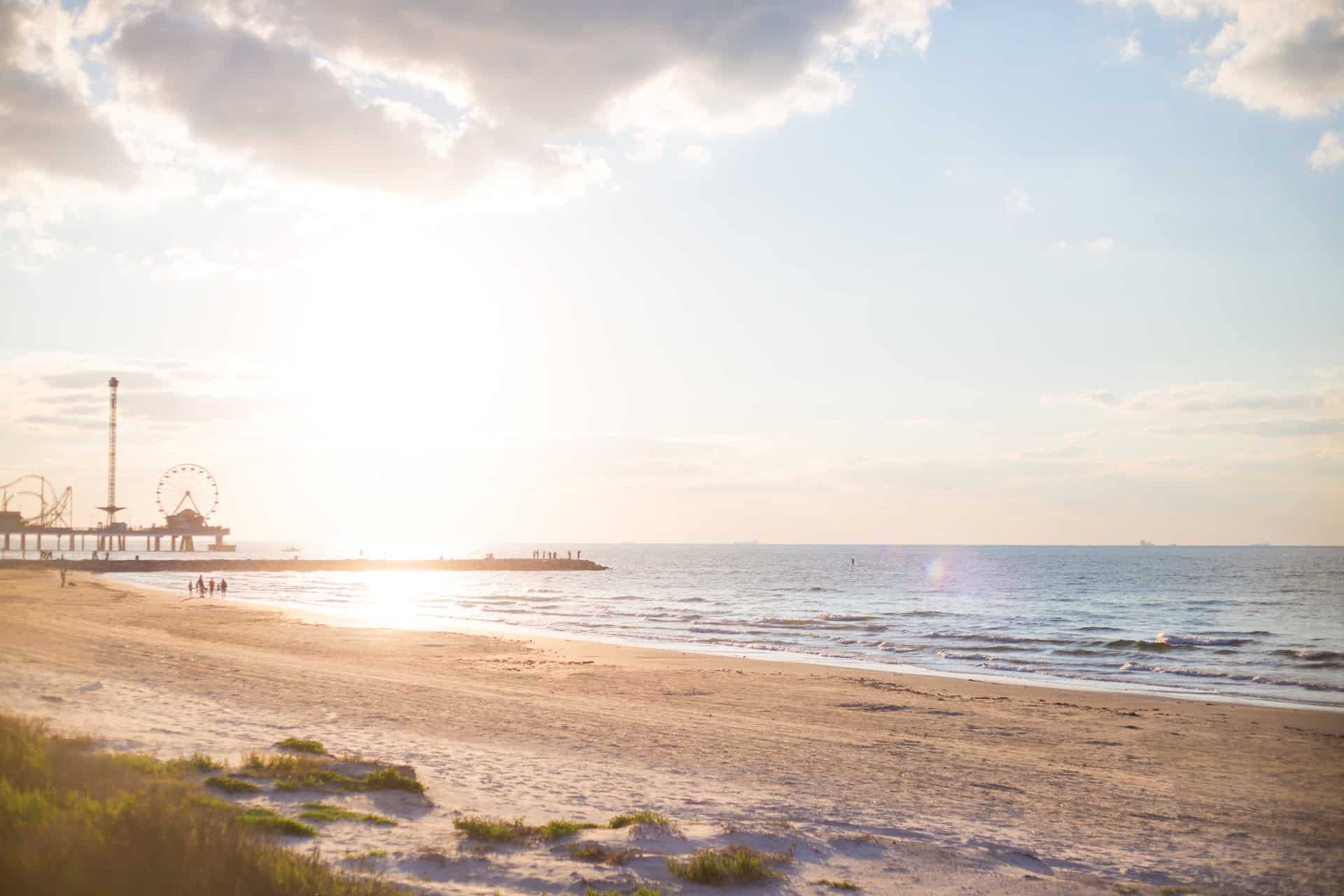 Make sure you don't miss visiting the East Beach of Galveston when in Texas for a captivating outdoor adventure with family.
This lovely shoreline on Galveston Island offers a range of attractions and activities for all ages, including swimming, sunbathing, and building glorious sandcastles with the kids while experiencing the soft sand and gentle waves.
The beach has picnic spots and barbecue pits that let you enjoy a delightful lunch with the family while admiring the breathtaking views of the Gulf of Mexico.
East Beach regularly hosts concerts and festivals and offers exhilarating water sports like jet skiing and parasailing.
3. Padre Island National Seashore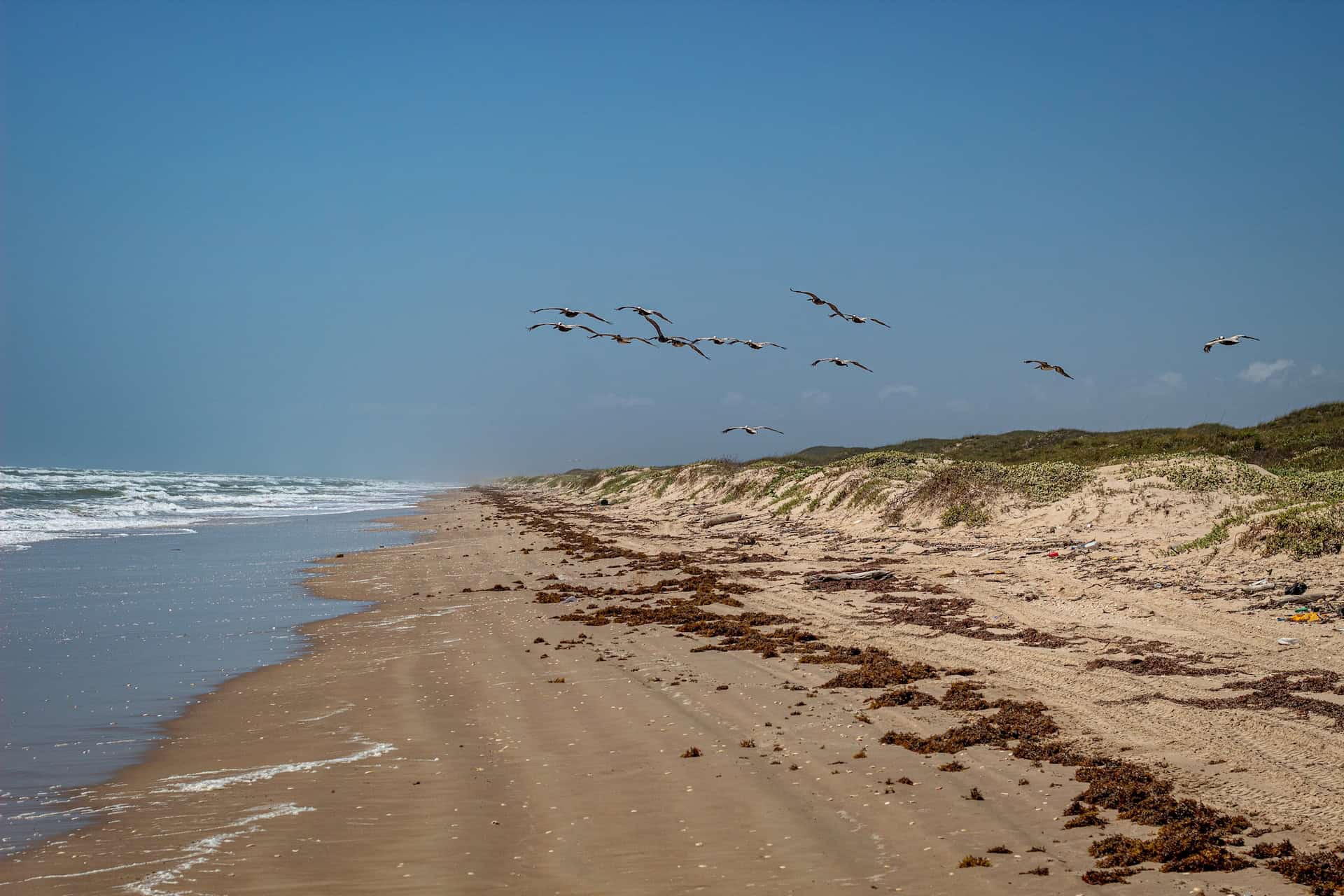 A 130-mile-long barrier island off the coast of Texas, the Padre Island National Seashore is loaded with beautiful beaches, dunes, and wildlife.
Sunbathing, swimming, and birdwatching are more relaxing outdoor experiences you can enjoy with your family.
It's the perfect spot if you're fond of unspoiled nature and animals such as shorebirds, sea turtles, and dolphins. You can go surfing or camping on the beach or visit the Malaquite Visitor Center.
4. Natural Bridge Caverns
The Natural Bridge Caverns, near San Antonio, Texas, is an excellent place for an underground adventure.
These are the largest commercial caves in Texas, with magnificent limestone, stalactite, stalagmite, and flowstone formations.
On a guided trip that descends 180 feet below the surface, you can explore the caverns and learn how they were created.
Additional activities above ground include mazes, ascending convoluted trails, and gem mining. You'll leave in awe of the beauty and mystique of this family-friendly destination.
5. Texas Hill Country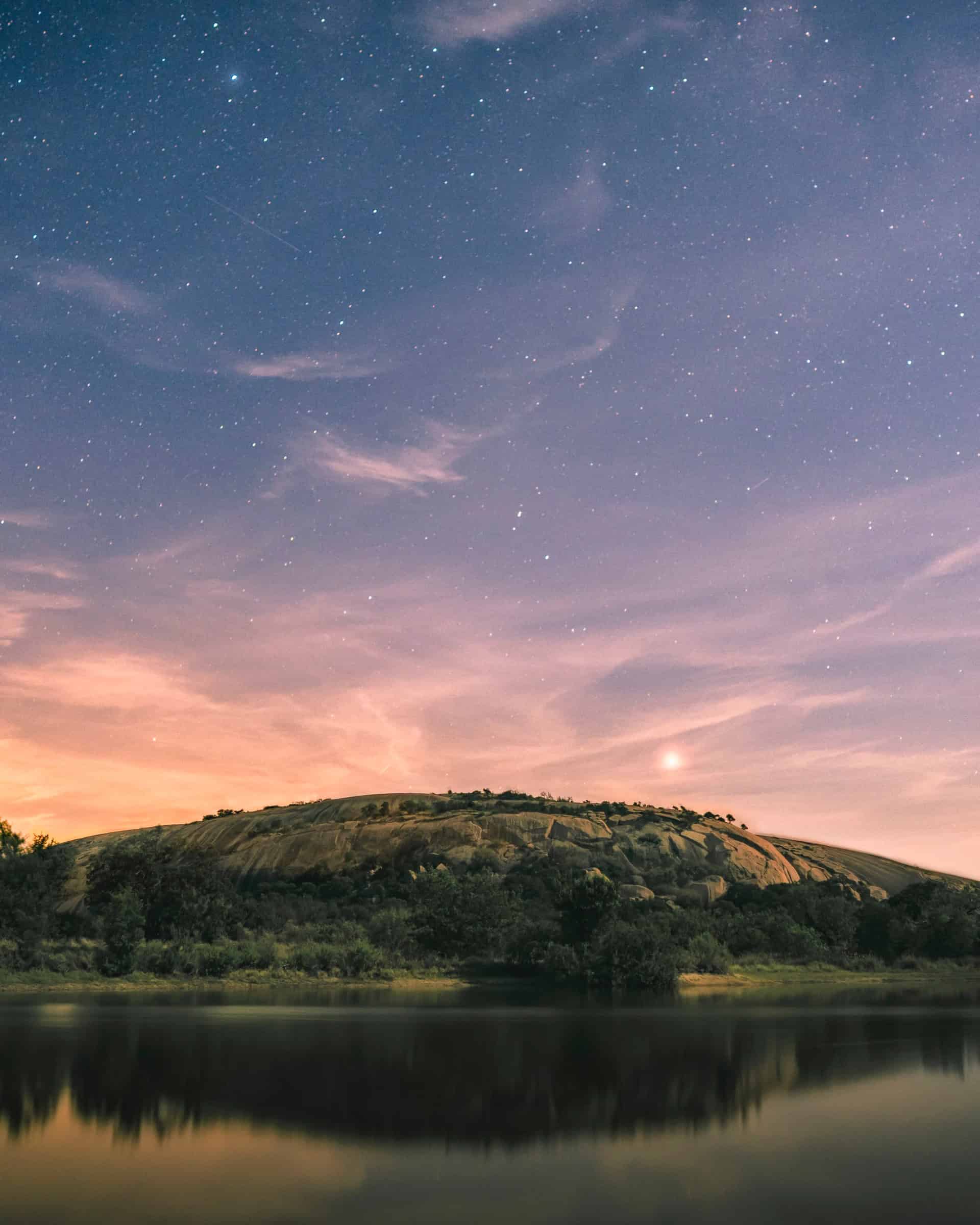 Famous for its charming towns and beautiful landscapes, the Hill Country is a region of Central Texas between San Antonio and Austin.
It features approximately 50 wineries, making it one of the most popular destinations in The Lone Star State for wine lovers. 
Adventure activities that await your family include horseback riding through the countryside and climbing Enchanted Rock, a pink granite dome rising from the ground. Evidence has shown humans have camped around Enchanted Rock for 12,000 years.
Wimberley, Kerrville, and Fredericksburg are some of the many charming towns in the Texas Hill Country that make it worth exploring.
6. Six Flags Over Texas
Outdoor adventures abound at Six Flags Over Texas, a 212-acre theme park in Dallas known for its thrilling rides, family-friendly attractions, live entertainment, dining options, and much more.
The park has over 45 rides and attractions, including soaring rollercoasters and enchanting children's rides for families with young ones. 
The park also offers acclaimed holiday shows and special events like the Oktoberfest Food Festival, Fright Fest (for Halloween), and Holiday in the Park.
7. Schlitterbahn Waterpark
As the name suggests, Schlitterbahn Waterpark is all about water sports and activities. This famous Texas park has locations in New Braunfels, south of Austin, and Galveston, east of Houston.
Each waterpark offers river rides, pools, swim-up bars, and waterslides from mild to wild. It's a great place to cool off during the hot summer months.
Schlitterbahn in New Braunfels is one of the best waterparks in the United States, with four distinct sections covering 70 acres of fun.
The Schlitterbahn in Galveston offers a 26-acre oasis of thrilling waterpark adventures, with three individual parks and more than 31 attractions. Stay at the resort for early access to some rides.
8. San Antonio Zoo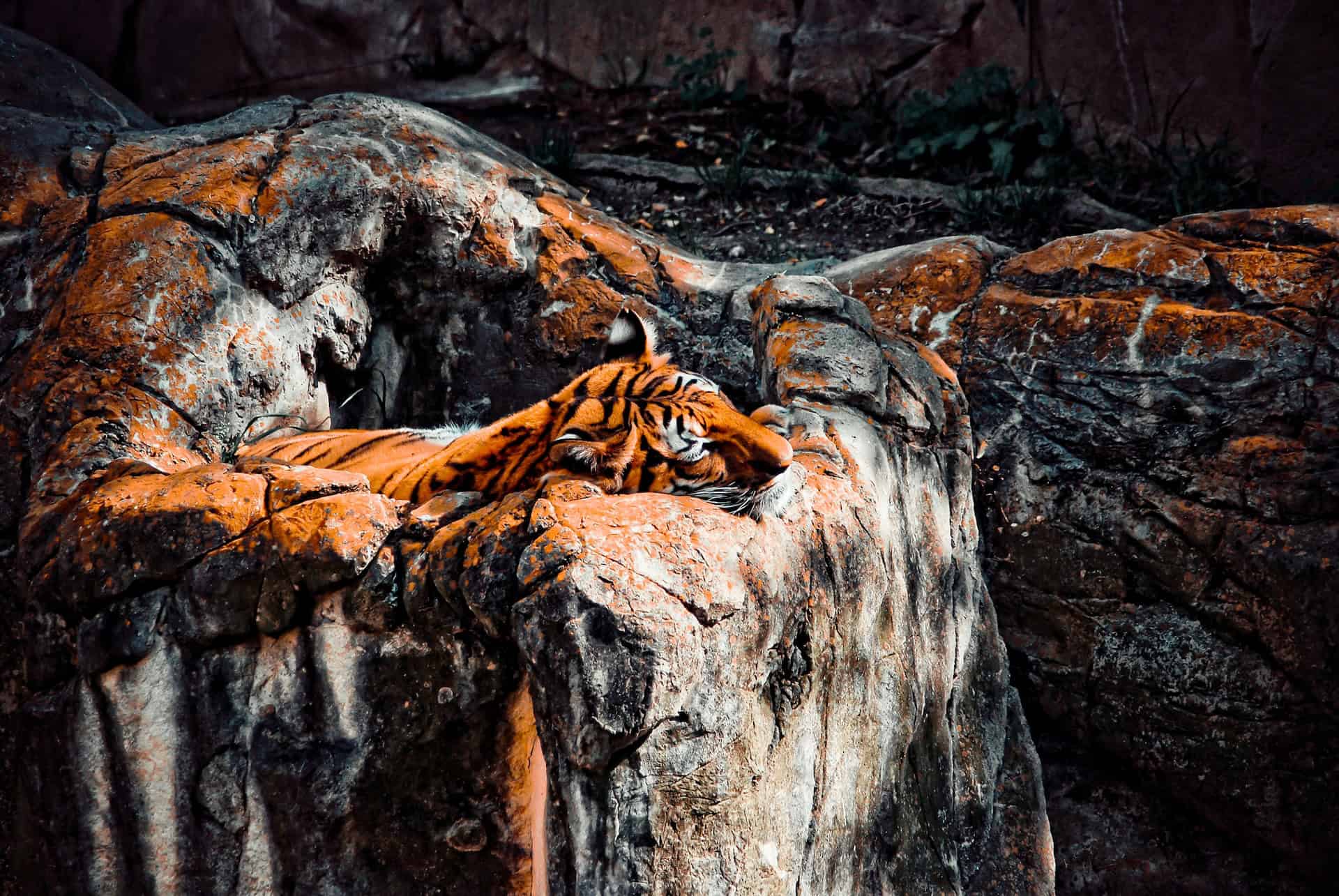 The San Antonio Zoo is home to more than 3,500 animals from around the world, making it a popular destination for kids.
The zoo features ten areas with unique geographic themes, including Asia, Africa, and the Americas. It's the perfect place to spend a day exploring the natural world.
The exhibits organized by the zoo include The African Savanna, the Texas Wetlands, and the Tiger Trek, but you'll love the train ride that gives views of elephants, giraffes, lions, and more!
The zoo is open year-round and has different ticket options, ranging from single-day admissions to season passes.
Conclusion
We can sum up by saying Texas offers a range of outdoor adventures for the whole family. You can enjoy visiting wildlife sanctuaries, touring science and nature museums, or swimming in lakes. 
Alternatively, you may have a fun-filled day at an amusement park or go on a thrilling hike amid the mountains while the kids spend time in nature.
With so many adventurous places to visit, it may seem a little challenging to plan the perfect vacation, but looking into what each of the above offers will help you plan the ideal family trip.
_____
This story is brought to you in partnership with Stay Galveston.
Planning a trip? Go Backpacking recommends: