Nestled along the shores of Penobscot Bay in MidCoast, Maine, the city of Rockland is waiting to be explored. In this article, I'll cover the best things to do in Rockland from my recent visit.
Known for its vibrant arts scene, historic lighthouses, and mouthwatering seafood, this beautiful coastal town blends New England tradition and modern flair.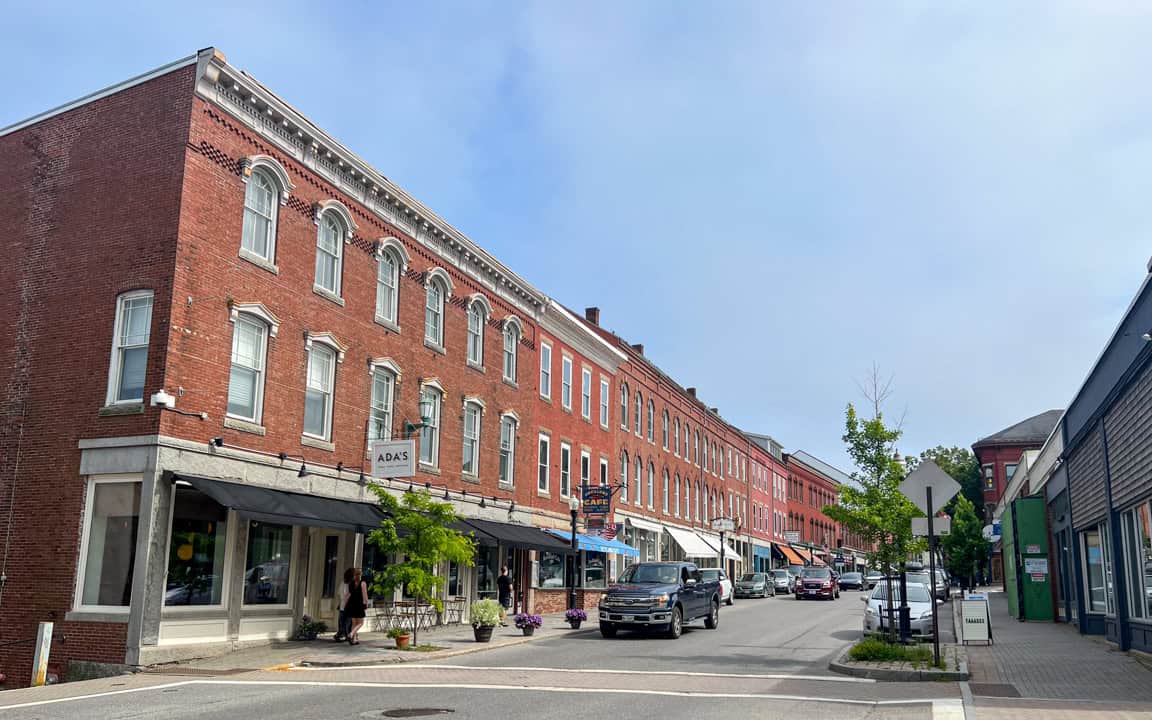 Whether strolling down Main Street, indulging in a fresh lobster roll, or setting sail on a scenic windjammer cruise, Rockland promises a memorable experience for travelers of all tastes.
So grab your camera and your appetite, and let's explore the top things to do in Rockland, Maine.
Lighthouses
Maine's historic lighthouses are a popular draw along its rugged coast, and Rockland is a great place to check two off the list.
1. Rockland Breakwater Lighthouse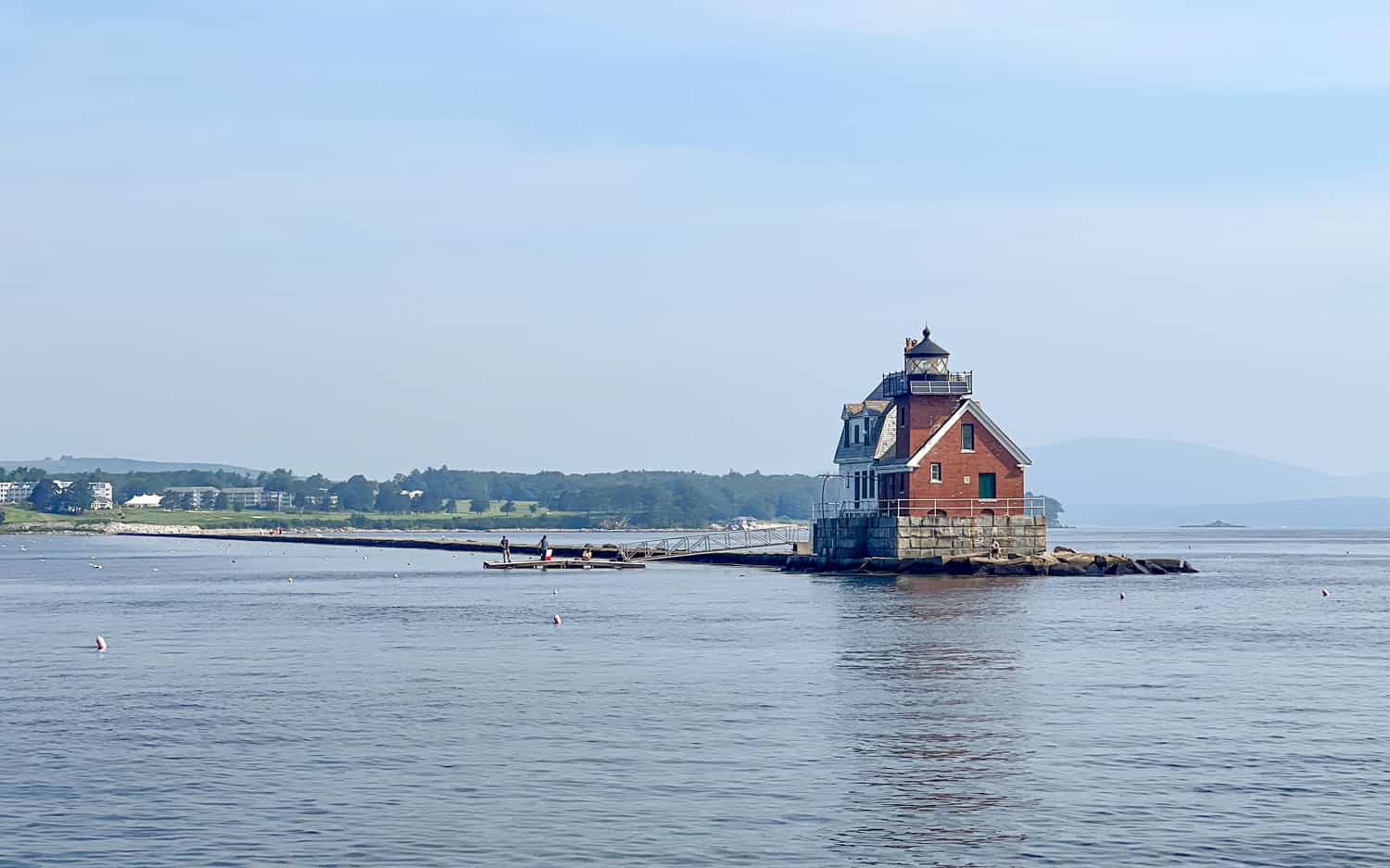 In the mid-1800s, several storms battered Rockland Harbor. From 1890 to 1889, the United States Army Corps of Engineers built a massive 4,000-foot-long granite breakwater to protect the town. It used more than 768,000 tons of rock to do so.
In 1902, the Rockland Breakwater Lighthouse was added to the end to warn sailors of the stone barrier and entrance to the harbor. The lighthouse was automated in 1964.
Visitors can walk the nearly mile-long breakwater for a closer look at the lighthouse. It's best to time your walk at low tide and only go out in clear, dry conditions.
During my brief stay in town, there was thick fog and low visibility, so I decided against making the walk to this historic lighthouse by myself.
The lighthouse's parking lot is about 2.3 miles from downtown Rockland, so it's best to drive, get a taxi, or take a bike.
Travel Tip: Rideshare apps don't operate in Rockland. There are two local taxi companies (but only one accepts rides on weekends without a reservation in advance).
2. Owls Head Lighthouse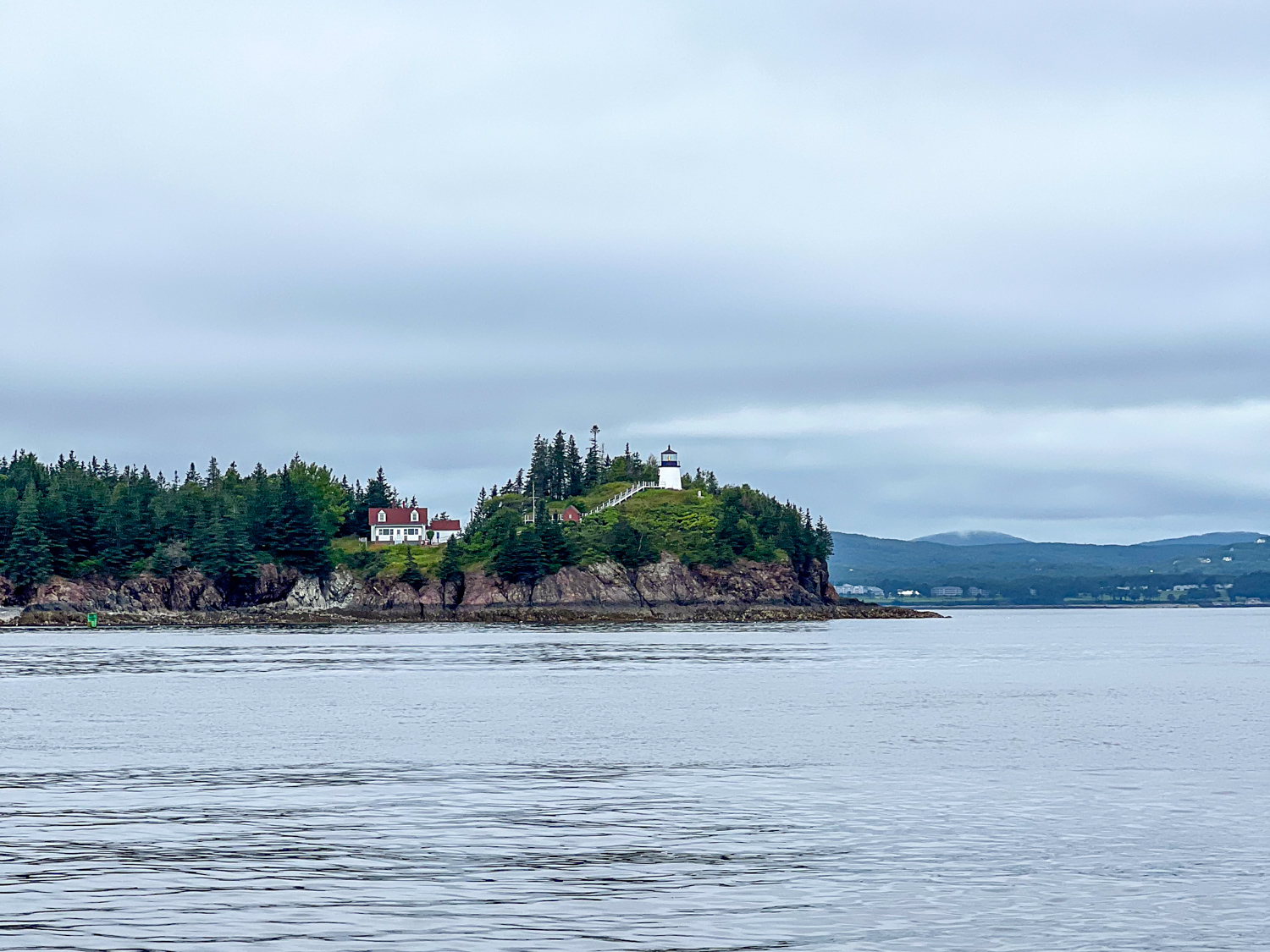 The second active lighthouse in Rockland is the 30-foot Owls Head Lighthouse in Owls Head State Park, about 5.8 miles south of the city.
It was built in 1825 atop a nearly 80-foot bluff and can be visited on foot through the park or viewed from the water, as I did aboard the Schooner J & E Riggin.
Museums
Museums, art galleries, and public art are all easily accessible on foot in downtown Rockland, Maine.
3. Farnsworth Art Museum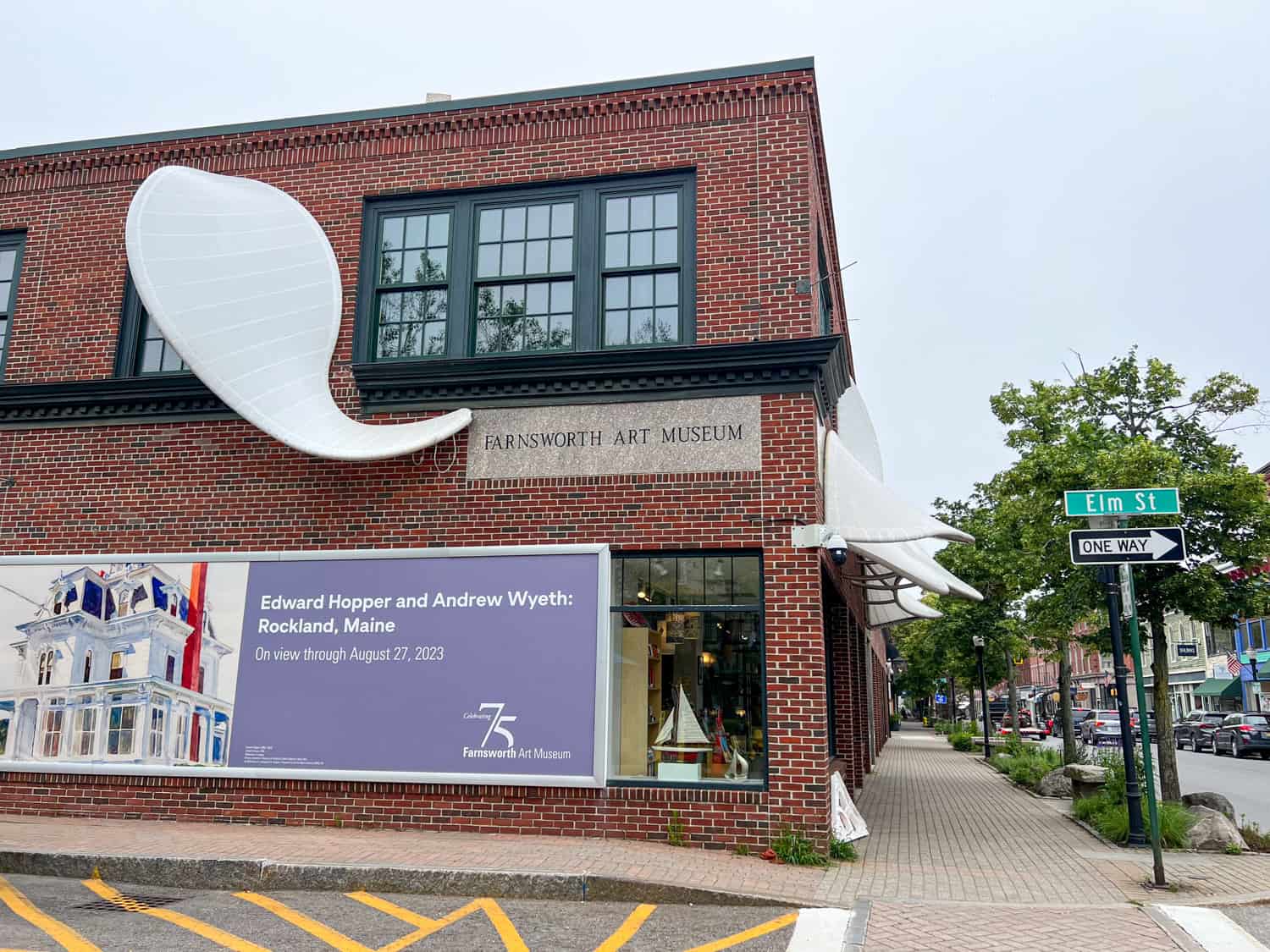 The Farnsworth Art Museum in Rockland is a must-visit for art lovers.
Celebrating Maine's role in American art, it houses a remarkable collection of over 15,000 works, with a particular focus on pieces by Andrew Wyeth and his family.
Visitors can explore galleries filled with American art from the 18th century to the present, including paintings, sculptures, and decorative arts.
The works of art I enjoyed most included a colorful 2021 painting entitled Strawberry Moon by Emilie Stark-Menneg and Daniel Minter's mixed media work—A Distant Holla, Deep Inside Us.
The museum's serene sculpture garden through which I exited and historic homestead add to the charm.
4. Center for Maine Contemporary Art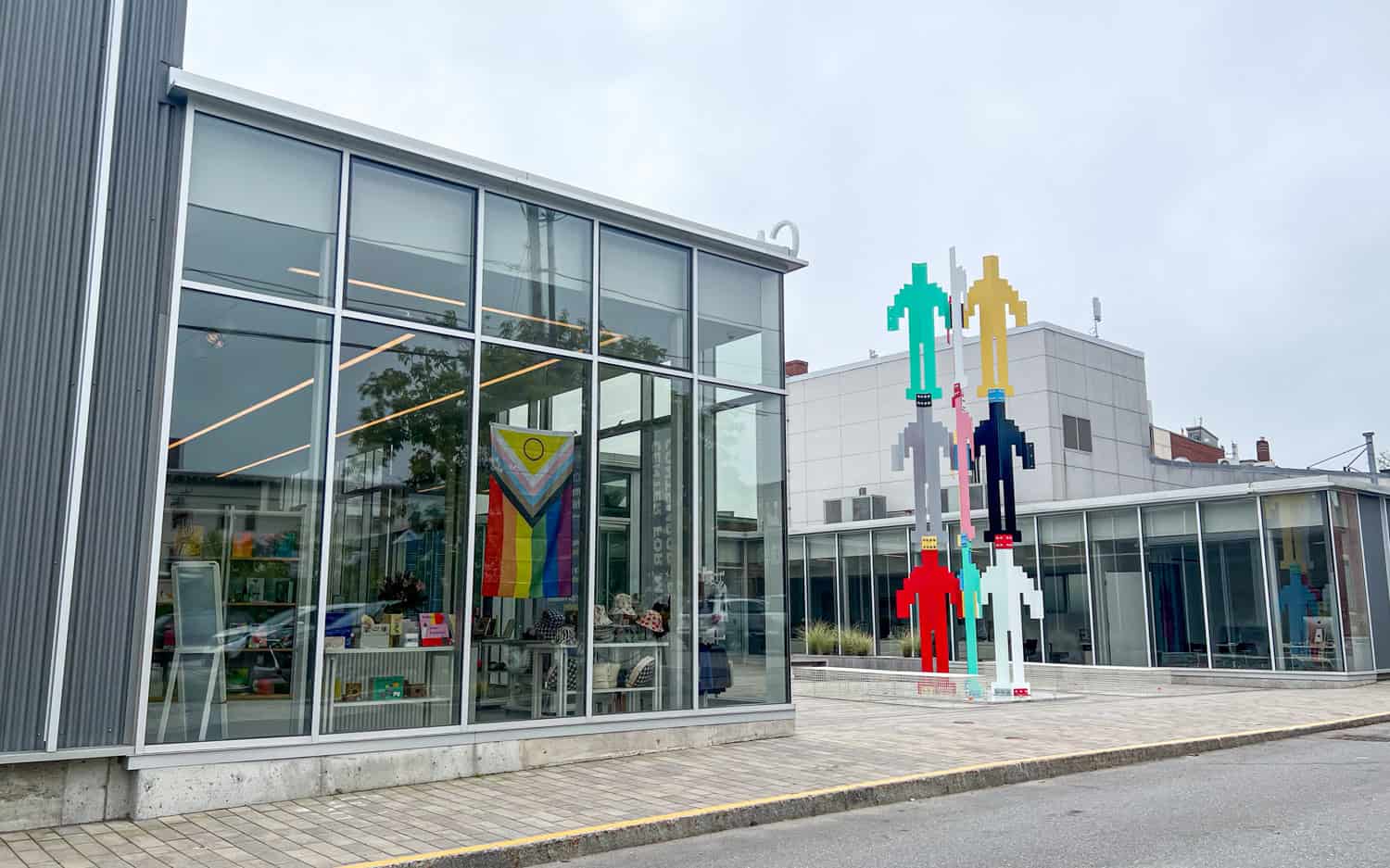 The Center for Maine Contemporary Art (CMCA) in Rockland showcases the vibrant and evolving world of Maine's contemporary art scene.
Housed in a strikingly modern building, the CMCA features exhibitions from emerging and established artists, reflecting diverse mediums and perspectives.
5. Maine Lighthouse Museum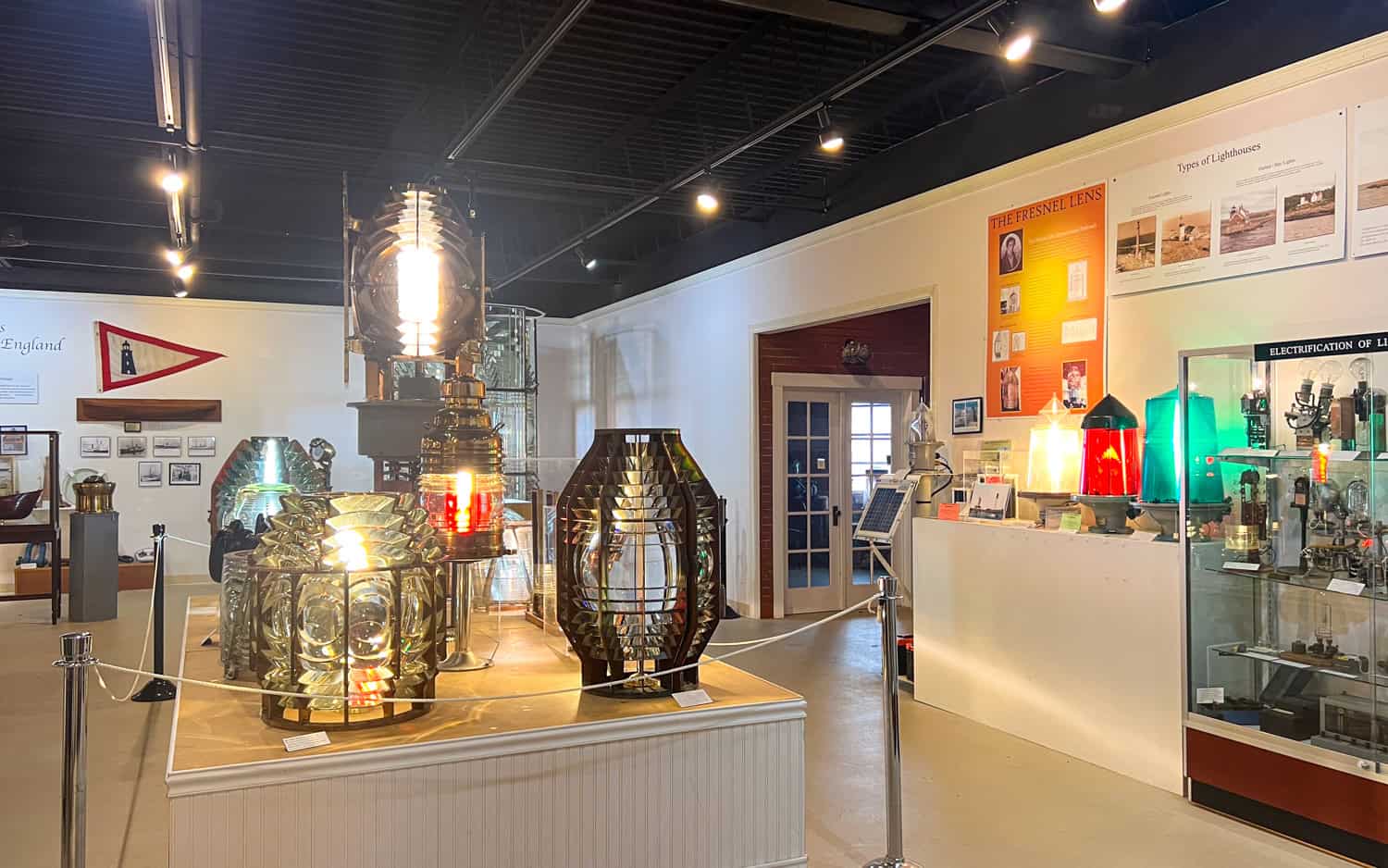 The Maine Lighthouse Museum in Rockland is a beacon for maritime history enthusiasts.
Home to the nation's most extensive collection of lighthouse artifacts, the museum pays tribute to the legacy of lighthouses and their keepers.
Visitors can explore fascinating exhibits featuring lenses, models, photographs, and more. This unique museum highlights lighthouses' vital role in Maine's coastal heritage.
6. Owls Head Transportation Museum
A 3.5-mile drive south of Rockland brings you to the Owls Head Transportation Museum, a treasure trove for transportation enthusiasts.
The museum's collection spans decades, from horse-drawn carriages to vintage aircraft.
7. Coastal Children's Museum
The Coastal Children's Museum in Rockland offers interactive exhibits focusing on the natural and cultural world of coastal Maine.
From touching sea creatures to imaginative arts and crafts, the museum fosters curiosity and creativity.
Additional Activities
8. Rockland Harbor Trail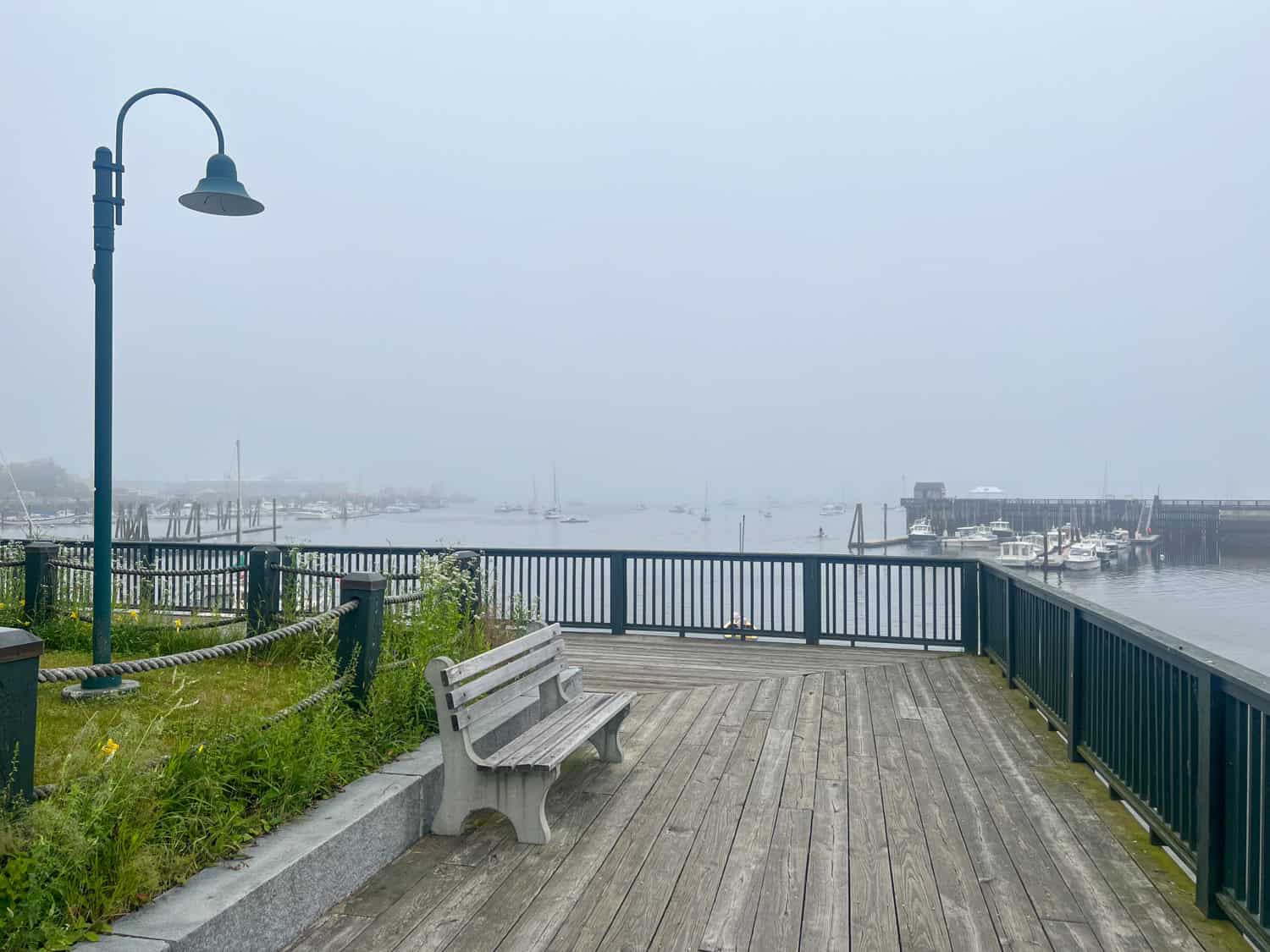 The Rockland Harbor Trail is a 3.5-mile path that connects downtown Rockland with the city's working waterfront. Walking the trail is a great way to get some exercise and a feel for the town.
Since the morning I had available was chilly and overcast, I walked a short segment from Harbor Park, host of the city's Blues Festival, to Sandy Beach.
Unfortunately, it was too early to eat at Archer's on the Pier, a seafood restaurant with harbor views known for its lobster club sandwich.
Despite the gloomy weather and low tide, there were splashes of color thanks to pretty wildflowers along the boardwalk.
9. Project Puffin Visitor Center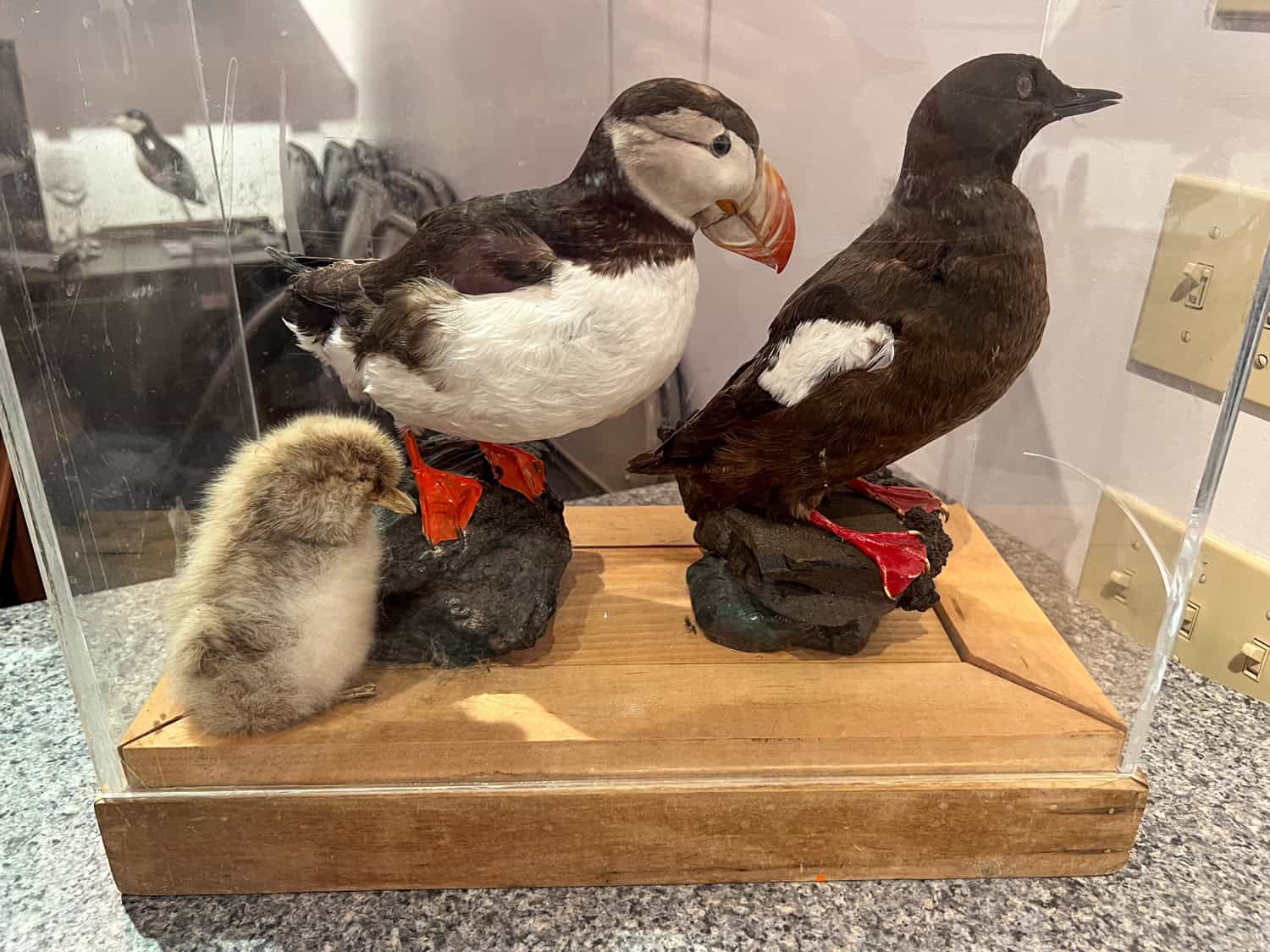 The Project Puffin Visitor Center is a gateway to understanding the charismatic puffin and other Maine seabirds.
This small educational center features interactive exhibits, videos, and live events. Visitors can learn about the conservation efforts that have helped restore Atlantic puffin populations.
Fun Fact: Baby puffins are called "pufflings." So cute.
10. Maine Coastal Islands National Wildlife Refuge Visitor Center
This wildlife visitor center is an informative gateway to the region's diverse coastal habitats. Explore exhibits on seabirds, migratory birds, and marine life and learn about conservation efforts.
With interactive displays and educational programs, it's a starting point for nature enthusiasts looking to discover the beauty and ecological importance of Maine's coastal islands and waters.
11. Primo Restaurant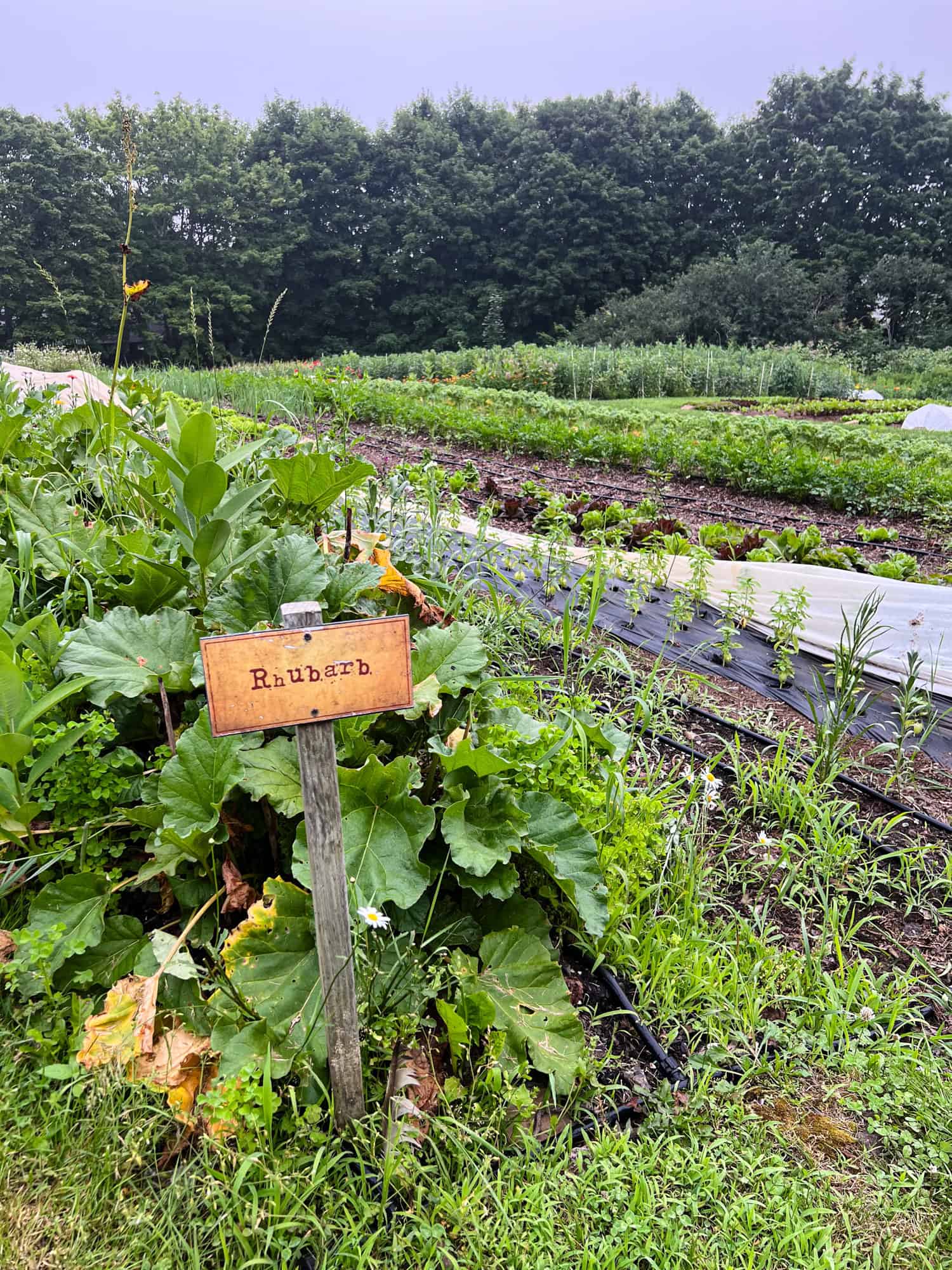 Primo, one of the best restaurants in Maine, is a mere mile south of downtown Rockland.
This farm-to-table fine dining establishment features seasonal cuisine with many ingredients grown on the property. I splurged on a tasty three-course dinner, which was worth every penny.
Guests are encouraged to walk the grounds after their meal, which include a duck pond, greenhouses, an organic farm, a pig pen, and a barn used as a wedding and special events venue.
Sailing
12. Windjammer Cruises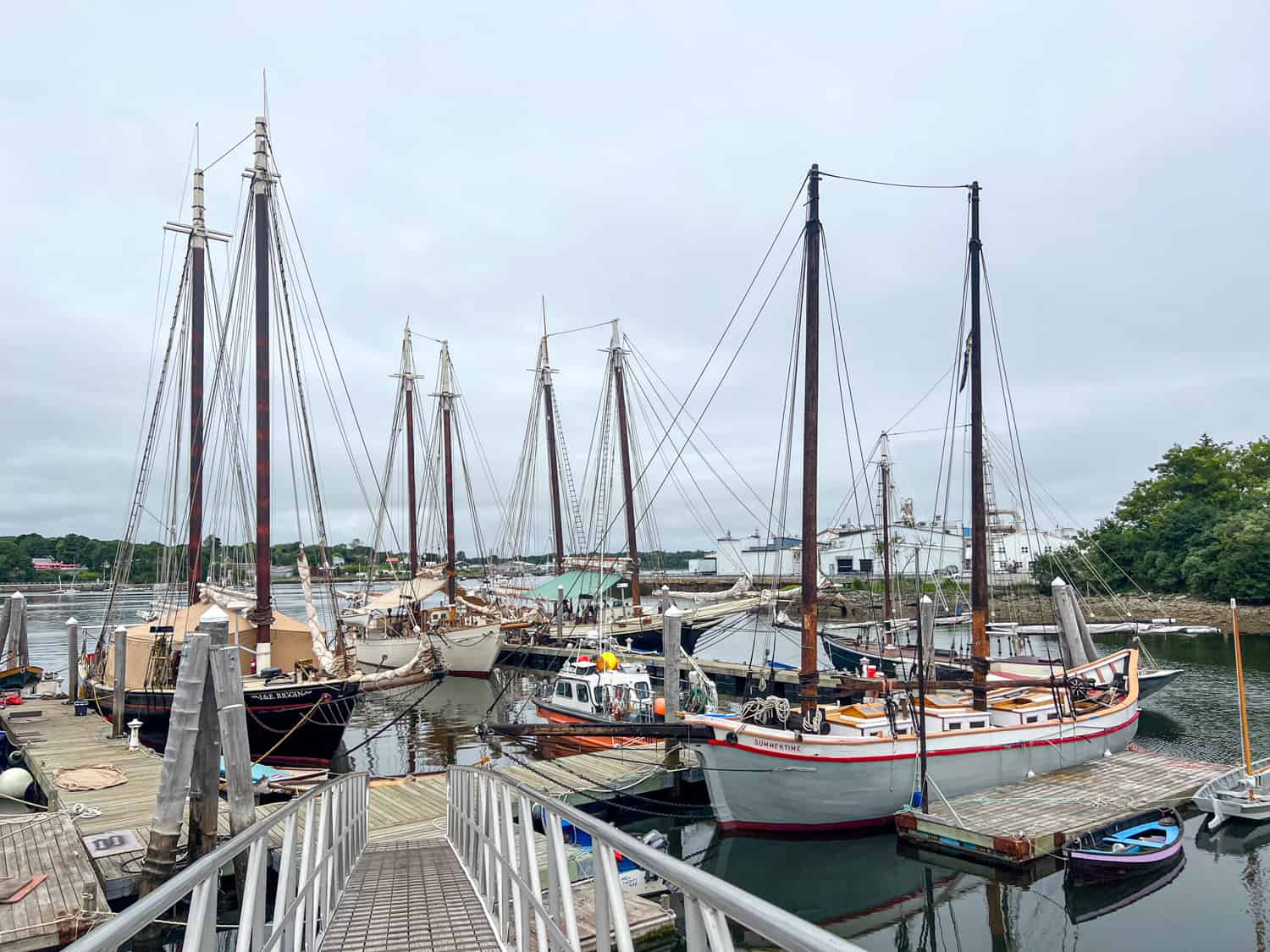 Rockland is home to Maine's largest windjammer fleet, totaling six larger schooners.
The following sailboats operate multi-day cruises out of Rockland Harbor:
Schooner American Eagle
Schooner Grace Bailey
Schooner Heritage
Schooner J & E Riggin
Schooner Ladona
Schooner Stephen Taber
In fact, a Maine windjammer cruise aboard the J & E Riggin brought me to Rockland. We lived aboard the 120-foot schooner, a National Historic Landmark, for four days and nights.
We sailed to nearby islands, drank local beer at a brewery in North Haven, enjoyed a lobster bake on a small beach, spotted fin whales around Penobscot Bay, and dined on delicious food.
The windjamming season runs from May to October, and all the schooners offer specialty cruises on everything from knitting to stargazing and fall foliage.
13. Sailing Day Trips
If an overnight windjammer cruise doesn't fit your itinerary or budget, you can still enjoy a few hours on the water with a day sailing experience out of Rockland.
Captain Tyler Waterson takes guests sailing on Morning in Maine, a 55-foot coastal ketch. Two-hour day trips along Maine's coast are available for as little as $50 per person.
Bufflehead Sailing Charters is another company offering sailing experiences. Captain Daniel Bennett has a lifetime of experience at sea and enjoys taking one to six guests out for day sails.
Festivals
14. North Atlantic Blues Festival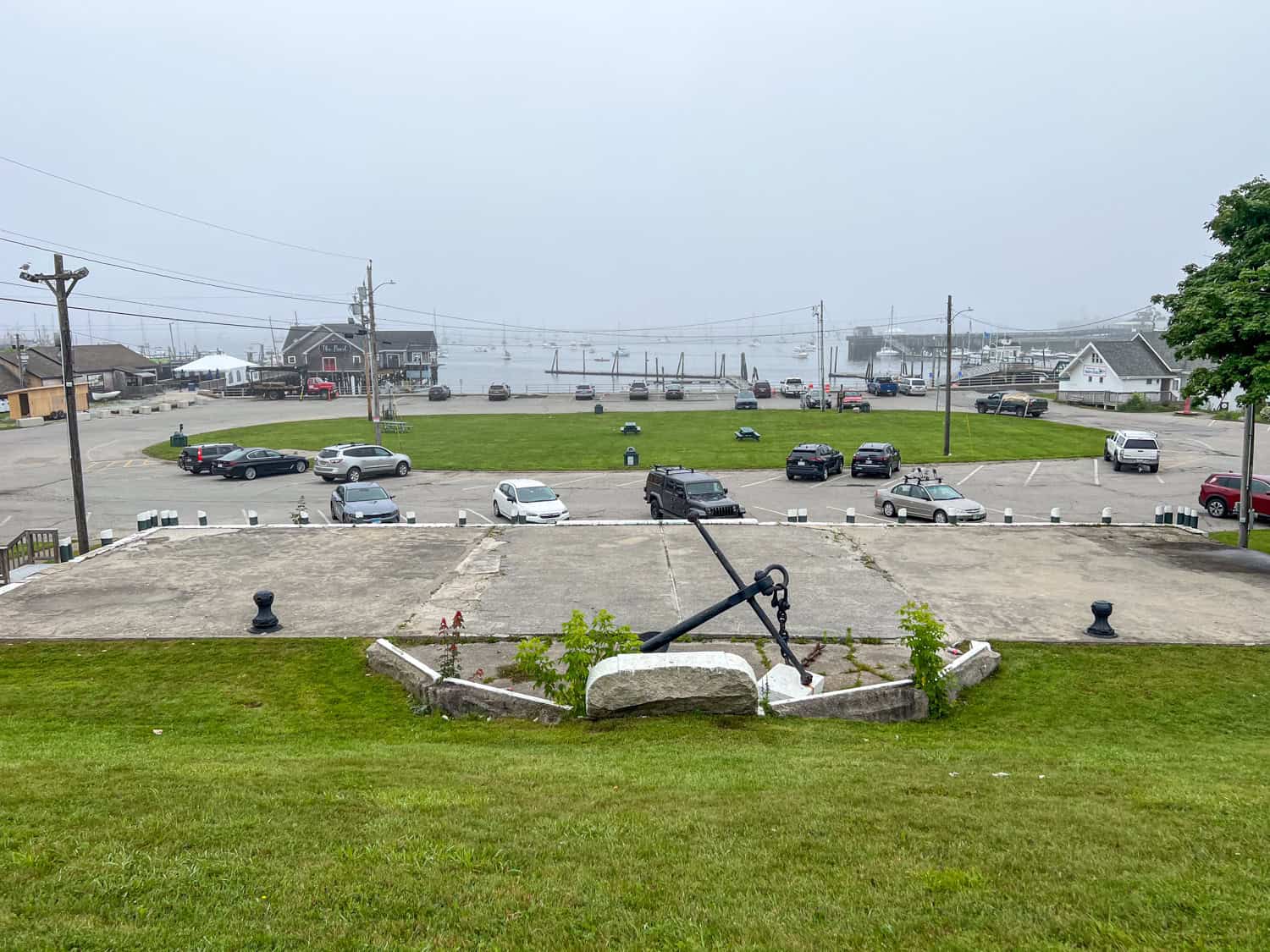 The North Atlantic Blues Festival is a rhythm-filled celebration that draws blues enthusiasts from near and far.
The two-day event is held every July in Habor Park by the waterfront, showcasing a lineup of acclaimed national blues performers.
15. Maine Lobster Festival
The annual Maine Lobster Festival is a five-day event in August that pays tribute to Maine's iconic crustacean with lobster dinners, cooking competitions, and maritime displays.
Add lively entertainment, local crafts, and a parade, and you have a festival that's as rich in flavor as tradition.
Wrapping Up
From the rhythmic blues of a waterfront festival to the delicate flavors of freshly caught lobster, Rockland, Maine, is a destination that sings with coastal charm and cultural richness.
Whether exploring its world-class museums, savoring local cuisine, or simply soaking in the stunning seaside views, Rockland offers diverse experiences that cater to all tastes.
Consider this list of the best things to do in Rockland when planning your next trip to Maine.
______
Thank you to the Maine Windjammer Association and J & E Riggin for inviting me to experience one of their cruises at no cost. My night at the LimeRock Inn in Rockland was organized in partnership with the Maine Office of Tourism.
Dave is the Founder and Editor in Chief of Go Backpacking and Feastio. He's been to 66 countries and lived in Colombia and Peru. Read the full story of how he became a travel blogger.
Planning a trip? Go Backpacking recommends: