Women's adventure travel is becoming more and more popular, and for good reasons. Have you been intrigued by seeing other women's experiences and are dreaming of having an adventure of your own? Are you unsure about what the experience would truly be like? Is it worth the hype? As a hiking guide who has led many women's trips, I can say with confidence: Take the trip. You won't regret it.
Why Join and All Women Adventure?
Don't get me wrong, I cherish my friendships with my male friends. They are also strong, knowledgeable, kind, and compassionate, and no matter what trip you choose to join, you will still have some of these same feelings mentioned here. There is, however, a special dynamic when the group is made up of all women. They tend to be powerful, brave, and open; they are on the trip to challenge themselves, care for themselves, and have an experience that is just for them. Typically, you and your women teammates will instantly bond, and you'll get out of the trip exactly what you come searching for. 
Feel Empowered
An adventure in nature, especially one that is outside of your comfort zone, can be extremely empowering. Sometimes we have to dig deep and find strength that we didn't know we had. We have to persevere through always changing, and sometimes challenging conditions, flexing to whatever nature brings. You will build confidence both in yourself and your community of ladies as you move through your adventure. 
If you have been backpacking before, you know that nature can teach you about yourself and what you're made of, and you can surprise yourself with your strength – both physical and mental. With a community of ladies by your side, you will feel supported and fully capable, because you are! 
Be Inspired
When a group of women comes together, they tend to show up as their authentic selves. It is so much easier to be true to our personalities, values, and spirit when we are amongst humans who are experiencing something similar. An added bonus is that when we immerse ourselves in nature, it is even easier to be exactly as we are, without the societal pressures that we feel in our daily lives. 
Seeing other women as their authentic selves will undoubtedly inspire you to step into your own divine power. Just showing up as yourself will be not only enough, but also energizing to your group of ladies. Nature isn't always "pretty," but it is always perfect. 
Share in the Joy of Connection
The connection that you will feel, both to your group and also the nature that you are immersed in, will carry over into how you interact with your experiences in your daily lives. Do you want to feel a sense of community and belonging, and leave with the feeling that your life has been enriched by your new connections with yourself, the natural world, and your newfound sisters? Often in today's world, we are deprived of true connection. In a small group made up of only women, it will be refreshingly easy to connect on the level that you are craving.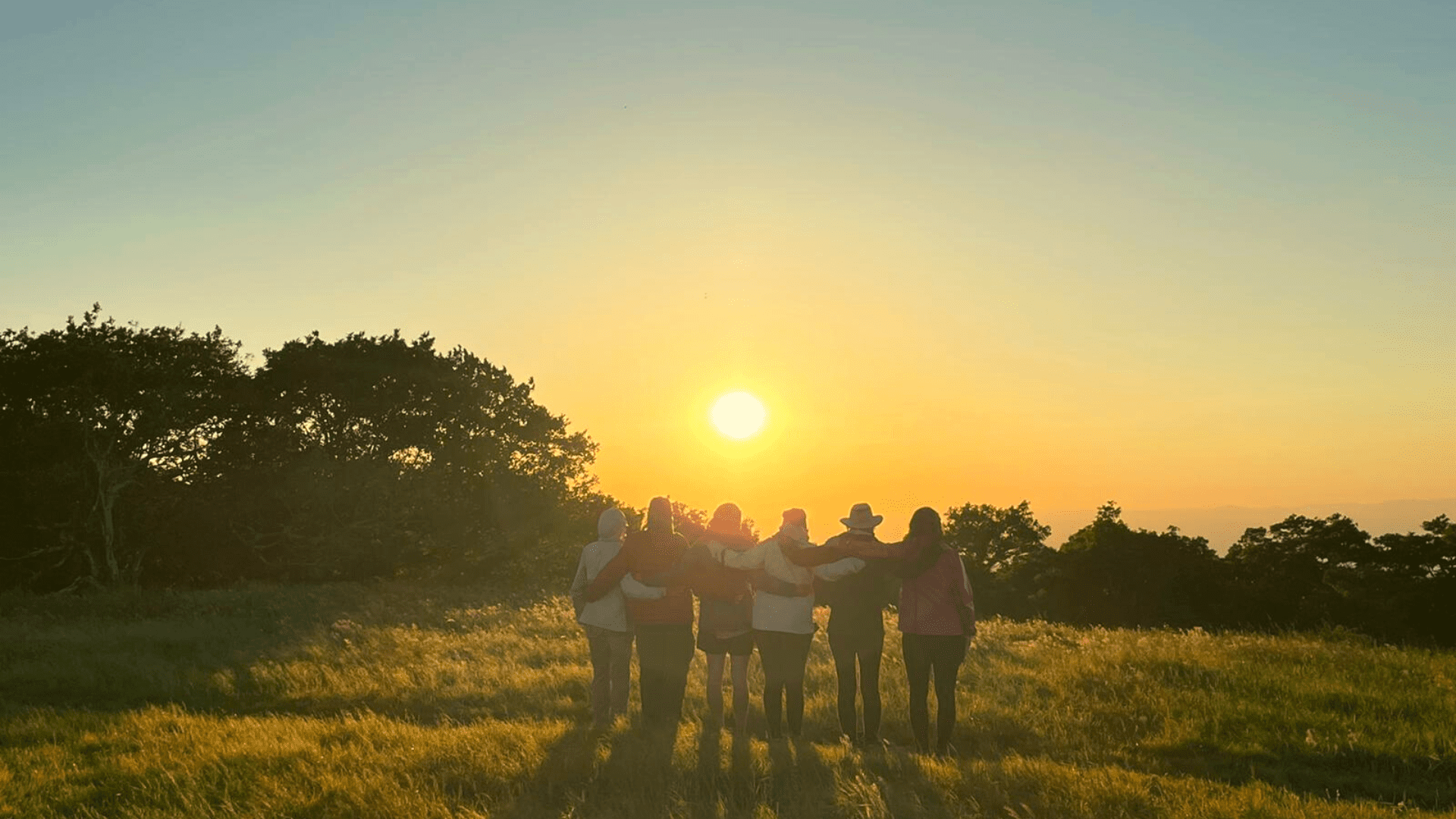 Embrace Self-Care
I often hear women talk about how they have always wanted to go on a trip, but struggled with feeling like they couldn't step away from their daily lives. It is so easy to never feel like it is the "right time." As women in our society, so much is asked of us. We work extremely hard, are providers, mothers, sisters, daughters, reliable bosses and coworkers. 
We come from all walks of life and wear many hats. Maybe you are the caretaker of an older parent, or the lives of your children are so busy that your needs take the backseat. There are so many reasons to "not take the trip until….".  There will always be a reason why now is not the right time; but what if taking the trip now allows you to be more you, a better person, partner, sister friend, mother, spouse? What if taking one trip could change your outlook while embracing all of those roles? 
You will feel like a truer version of yourself when all is said and done, and you will recognize the importance of prioritizing yourself more regularly. You are worth it, and in the end it will only benefit the people around you too.
Why do I enjoy leading these trips?
Guides work hard to take care of all of the details. They plan and prepare the meals, pack the gear, and teach you skills, all while keeping everyone safe. A group of women always makes all of that hard work more than worth it. As guides on women-only trips, we also leave the trip with a feeling of immense fulfillment and greater purpose. 
The Friendships
To watch a group of women come together as strangers, share their stories, support each other, and leave as friends, is such a special experience. To be given the opportunity to facilitate this experience in some of the world's most beautiful places is another level.  We are passionate about the places we work, and being able to share those places with women, all while watching them shine with strength in the outdoors, adds so much value to our jobs (and lives).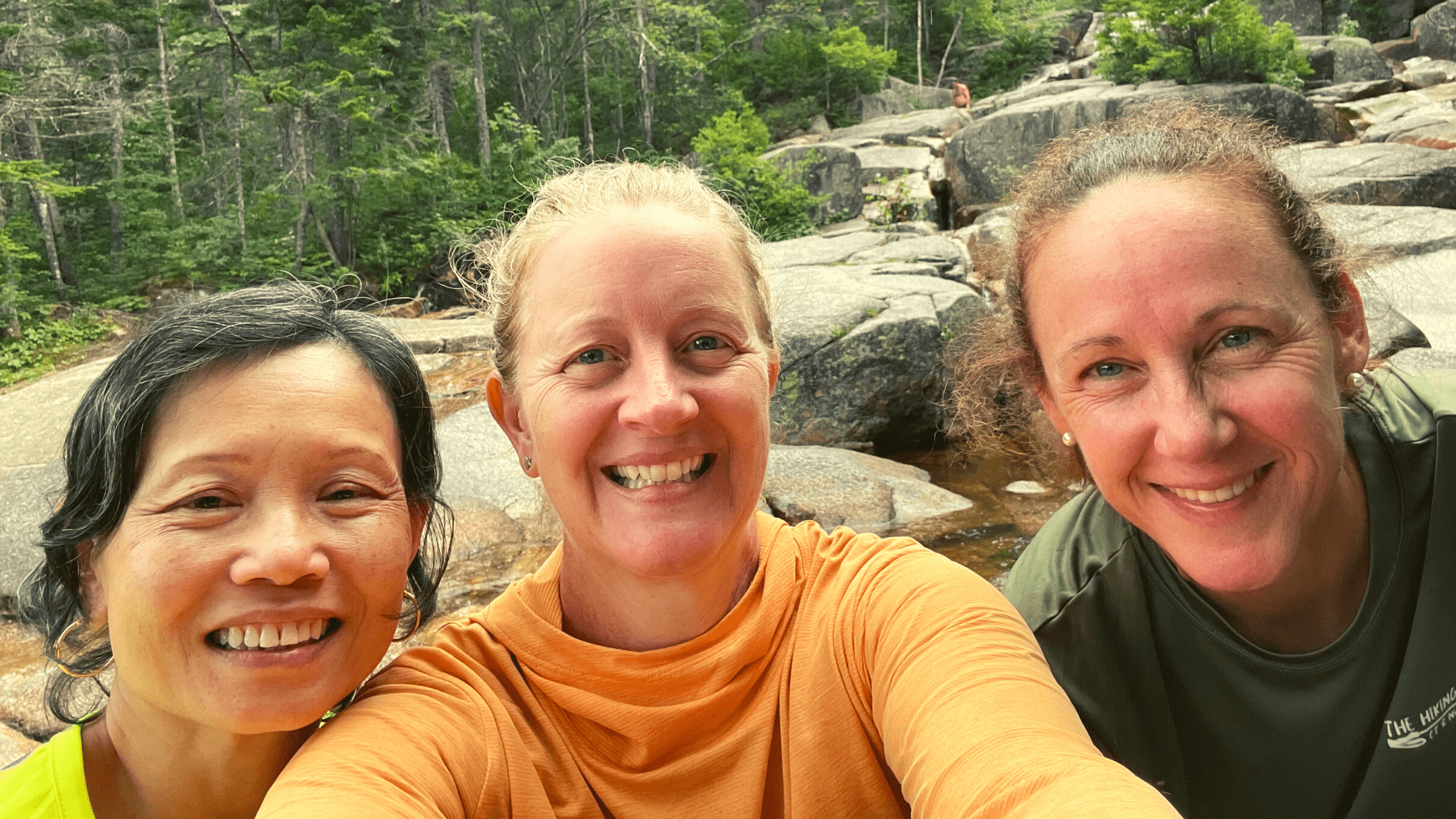 A Sense of Transformation
One of my favorite aspects of guiding is watching the transformation of a group from start to finish. As people witness beauty, share in nourishing meals, and work through both physical and mental challenges throughout a trip, they become more deeply tied together with their experience as the common ground. Upon that ground, so much more is built. Women have a special way of encouraging each other and diving deep quickly, and we are all able to feel supported in this community. 
seeing Growth
When I first began backpacking, I had no idea what I was doing. I got incredibly lucky by living in a location in Colorado that was full of people (especially other women) who were not only willing, but also excited to share their knowledge. I recognize that this is not a common thing, and I feel so grateful that my job now is to pass on that knowledge and help other women achieve their goals in the outdoors. 
There is nothing I love more than helping to facilitate amazing experiences and epic adventures. These trips are the type that people will think about for the rest of their lives. I hear people share their memories from past trips all of the time as they come back for more. Once you realize how these experiences can shape your outlook on life, you'll want to plan more and more. 
The Fulfillment
What is even better, is that when women get home from these trips, they often feel so renewed and excited about their experience that they can't help but inspire others! They come back for another trip, and often bring a friend. By guiding these trips, I know that the trips are affecting more than just the women themselves – their communities at home can feel the benefit of their joy too. 
Which Trip Should You Join?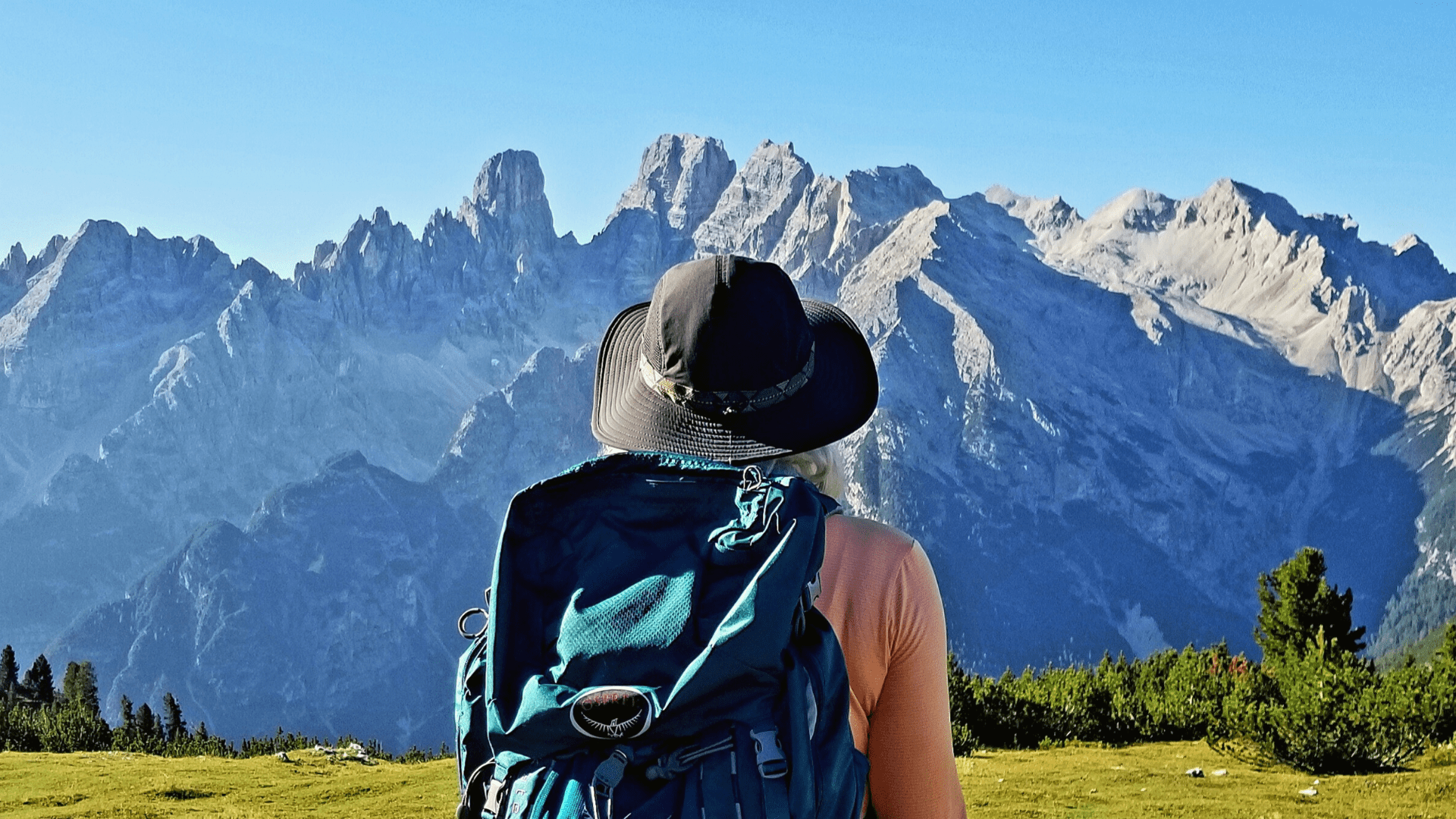 Nowadays, the value of women's adventure travel groups is not a secret. So, which one should you join?  
Inn-Based
Would you enjoy a lodge-based trip of luxury? These include comfortable lodging, breakfasts and dinners at hand-picked local eateries, and the most scenic day hikes that the area has to offer. You will end each day in your hotel room and be able to enjoy a warm shower as you soak in all of the glory from the day.
Basecamp
Would you rather have a similar hiking itinerary, but return to a campground in the evening for meals around the picnic table, a fire under the stars, and a solid night's sleep in a loaned tent and gear? Join a Basecamp Tour. You'll enjoy delicious food cooked on-site by your guide and an appetite whetted by fresh air and exercise.
Backpack
Do you want to challenge yourself on a backpacking trip? Once you go on your first backcountry trip, you will understand what all of the hype is about. There is something life-altering about being able to carry everything you need on your back, and the gratitude you feel for the simple luxuries and surprises pulled from your guide's pack.
Llama Trek
Maybe you want to experience the beauty of the backcountry but with a little less on your back? Consider a llama packing trip. These family friendly excursions allow for a more multi-generational feel. Maybe a mother/daughter bonding? Let the llama do the hard work while you focus on being present in the supportive company of other women.
Womens Adventure Trips by Widlalnd Trekking
Whatever trip you choose, just know that you won't regret it. Carry the feelings from your trip back into your daily life; inspire others with your bravery, adventurous spirit, and openness to new connections. Trust me – you'll feel the joy and inspiration long after you get back home from your adventure with your newfound sisters, and you'll end your trip already thinking about which one you'll go on next. As cliche as it sounds, it's true the memories will last a lifetime. I hope to see you out there.